The Womanifesto Way: Sydney Gathers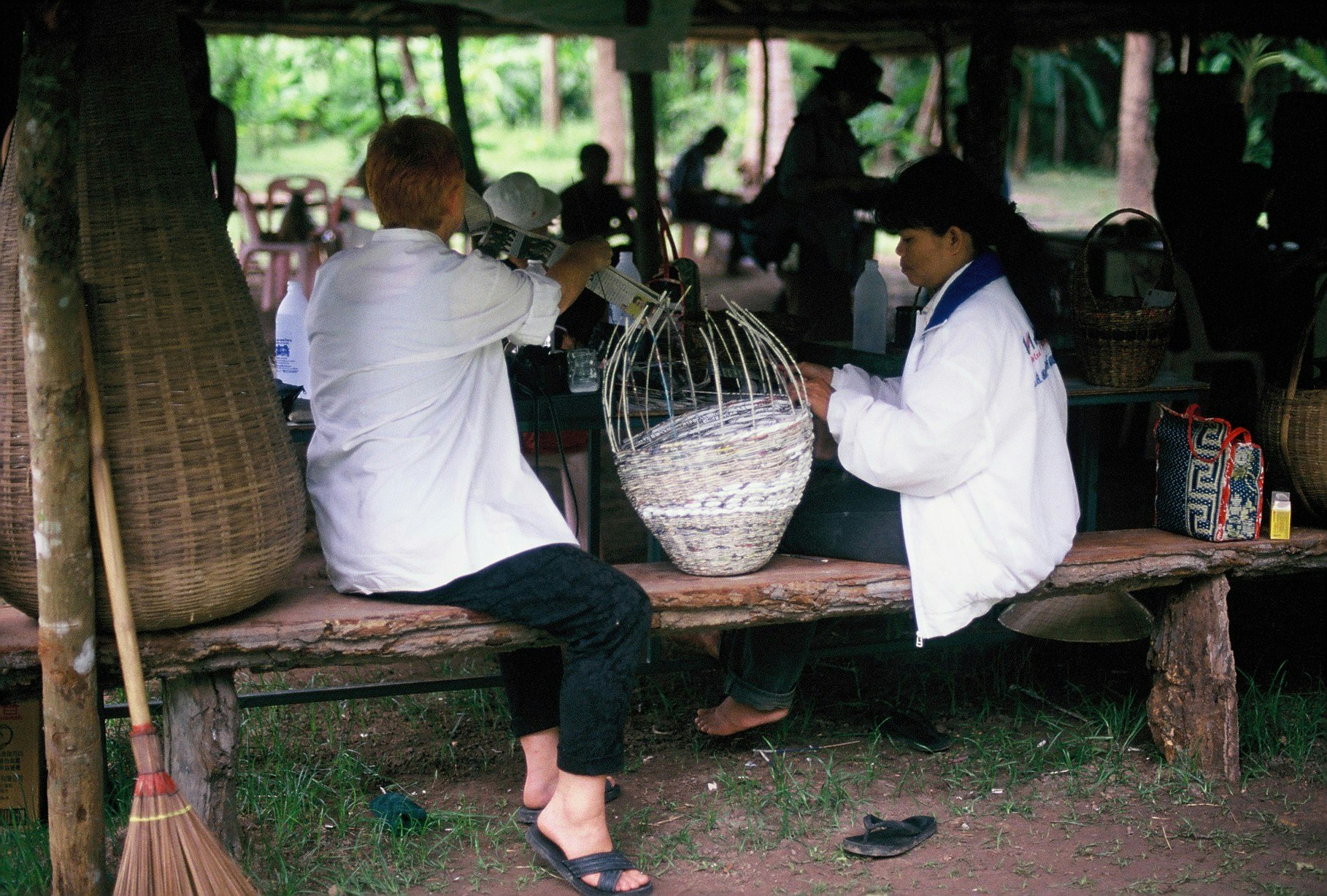 When
03 November 2023 -
17 December 2023
Location
4A Centre for Contemporary Asian Art
181-187 Hay St, Haymarket
Exhibition opening day celebrations
Friday 03 November, 6pm - 8pm
Free | Register here.
The Womanifesto Way: Sydney Gathers is a hybrid digital and in-person exhibition and publication project exploring the histories and collective ethos of Womanifesto.
Presented in partnership with Power Institute, this project examines this 'Womanifesto Way' and its importance for often-overlooked women artists, and follows its lead, putting a multivocal form of art-history making alongside in-person and digital presentations of collaborative art practices.
Womanifesto began in 1995 with the first feminist Southeast Asia-based international biennial, and it has since brought together more than 150 contemporary women artists across 45 countries. A uniquely collective approach facilitated by its three founders, Varsha Nair, Phaptawan Sawwunukudt and Nitaya Tuk, has guided every Womanifesto initiative across three decades and informed its shifts from biennial exhibitions and community-based workshops, through to artist-led publications and online collaborative art projects.
Public Program
The Womanifesto Way: Artist Talks
Saturday 18 November | 1 pm - 3 pm
Free | Held in-person at 4A
Register here
4A Generations: Three Lady Ducks Workshop
Sunday 10 December | 1 pm - 3 pm
Free | Held in-person at 4A
Register here
Top image: Karla Sachse and Khun Pikul, Womanifesto Workshop, Boon Bandarn Farm, Kantharaluk, Thailand, 2001. Photograph by Varsha Nair; image courtesy of Womanifesto and Asia Art Archive
This work has been commissioned by 4A Centre for Contemporary Asian Art with support from the Australian Government through the Department of Foreign Affairs and Trade; Creative Australia, its arts funding and advisory body; the NSW Government through Create NSW; the City of Sydney; and The Power Institute, University of Sydney.