About 4A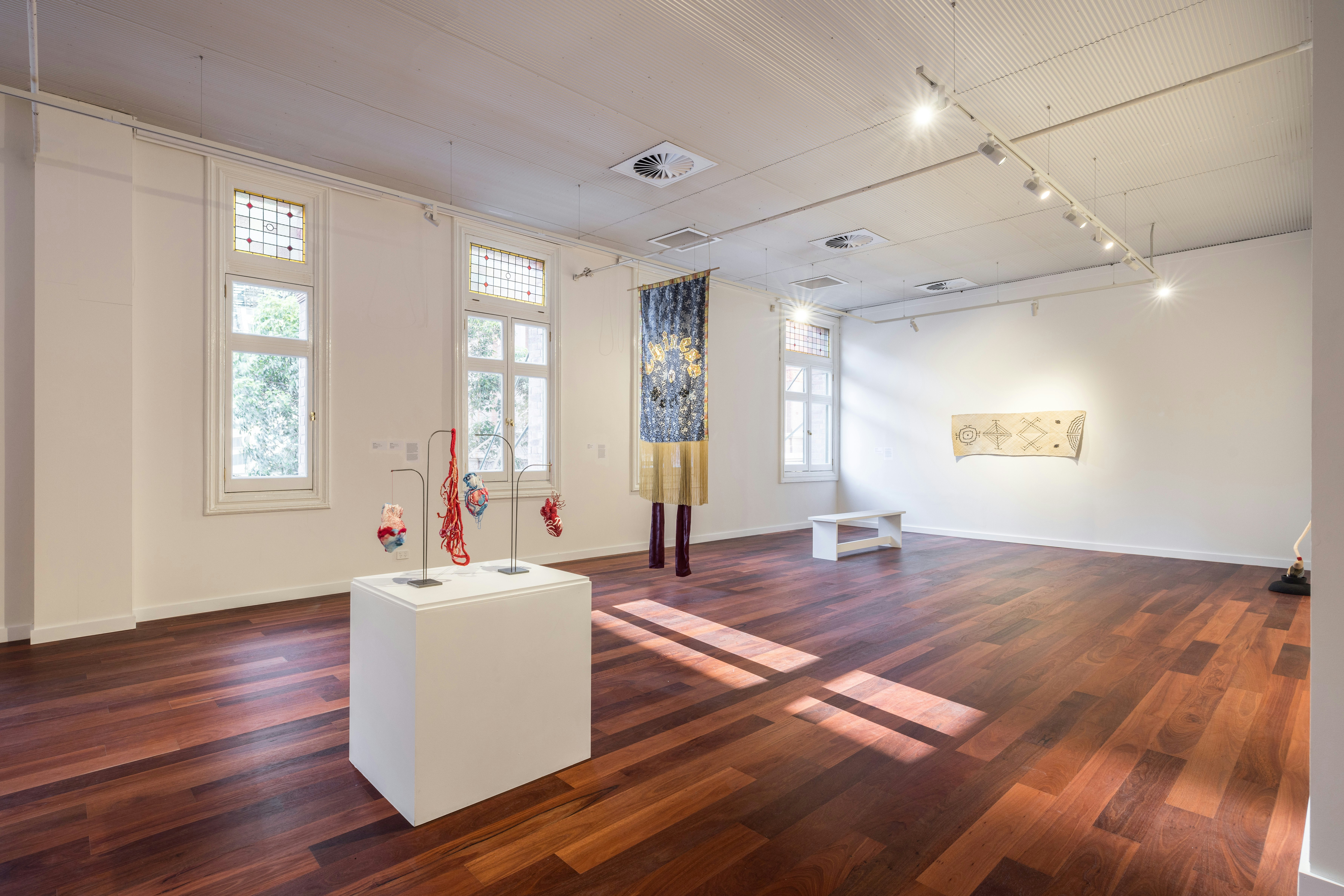 4A Centre for Contemporary Asian Art champions the practices of Asian artists and elevates cross-cultural dialogues between Australia and Asia.


4A Centre for Contemporary Asian Art (4A) is an independent not-for-profit organisation based in Sydney, Australia. Since 1996, 4A has fostered excellence and innovation in contemporary culture through the commissioning, presentation, documentation and research of contemporary art. Our program is presented throughout Australia and Asia, where we ensure that contemporary art plays a central role in understanding and developing the dynamic relationship between Australia and the wider Asian region.
4A's activities facilitate cultural dialogue between Australia and Asia in the belief that Asian cultural thinking significantly shapes the world today and will have an important impact on the future. In Australia, we showcase stories, present a multiplicity of perspectives, and explore contemporary concerns and ideas that influence how we, as a nation, engage with Asia. We have a particular focus on art that addresses Asian-Australian experiences and the contributions that diverse Asian migration has made ⎯ and continues to make ⎯ in shaping Australia. 4A's focus in Asia is to promote the breadth of Australian artistic talent, seeking to build an image of Australia that is open, progressive and fundamentally connected with our Asian neighbours.
4A has been a leader in Asian contemporary art in Australia since 1996; in the decades since, we have established a highly respected reputation among artists and audiences and within an expanding network of international art institution peers. Our long history and ongoing work across Asia is recognised as having raised awareness of Asian-Australian art and culture. We continue to celebrate Australia's diverse cultural heritage and growing links throughout the wider Asian region.
Read our Annual Reports here:
Our Program Booklet for 2023 is here.
Join our mailing list to stay up to date with 4A programs, news, and events.
Donate to 4A
Help 4A shape the next 26 years! Donate to 4A today to support artists to create ground-breaking exhibitions and connect with audiences and the industry through public programs and educational outreach. DONATE HERE.
4A Media Kits
For media enquiries or more program information, please contact Dilpreet Kaur Taggar (Communications and Engagement Manager) via dilpreet.taggar[at]4A.com.au or Faye Chen (Marketing Coordinator) via faye.chen[at]4A.com.au.
4A Archive Website
4A is currently auditing the organisation's 25-year program history. Content pre-dating 2020 will be migrated to this new website in an on-going basis. Can't find what you're looking for here? Please visit our archives website. Subscribe to our mailing list for all things 4A.
Climate Active
Since 2019, 4A has been certified carbon neutral by the Climate Active Carbon Neutral Standard, set by the Australian Government Department of Environment and Energy. As a founding member of the Climate Active Network, 4A is the second arts organisation in NSW to be certified, along with the Sydney Opera House.
Climate Active certification has allowed our organisation to measure a base year of emissions, reduce these where possible, offset remaining emissions and set sustainable goals moving forward. 4A has committed to measuring our carbon footprint yearly, with external auditing to occur every three years to ensure goals are addressed long term.
Australia and the Asia-Pacific are some of the hardest hit regions by climate change, and also where our communities of artists and audiences are located. 4A is committed to advocating and amplifying the profile and voices of these communities through our programs and our climate responsible practices are a key part of that mission.
Industry & Opportunities
Through 4A's annual program of studio residency programs, curatorial workshop intensives, publishing platforms and public talks series, we provide substantial support for artists' and career development for arts workers.
4A plays a critical role in developing Asian literacy among Australian artists and curators. We create professional development opportunities that expose the next generation of arts leaders to the nuances and complexities of a dynamic Asian-Australian engagement.

Stay tuned for new opportunities in 2023.
History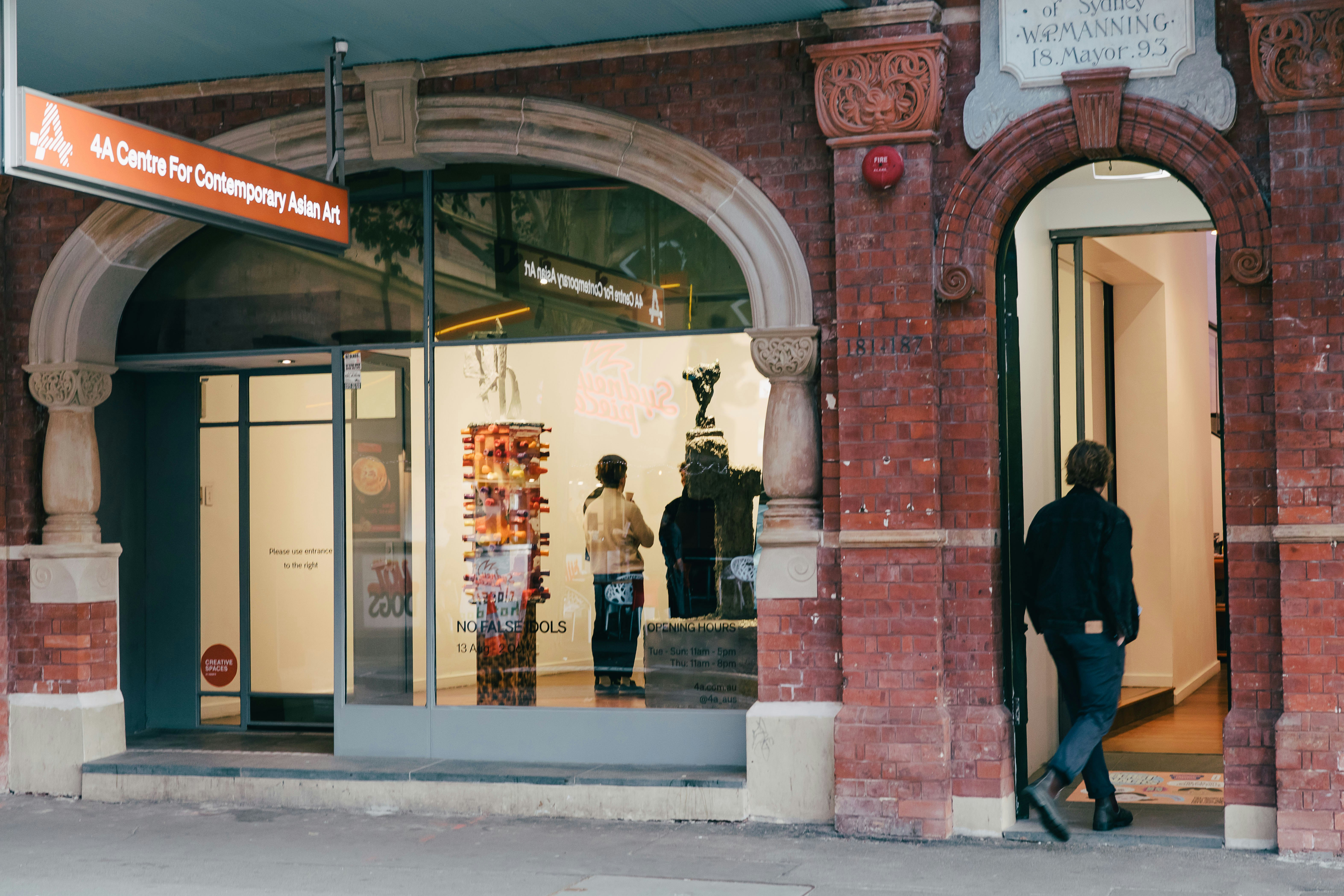 4A Centre for Contemporary Asian Art is an initiative of the Asian Australian Artists' Association Inc. (4A), a non-profit organisation established in 1996 to present and promote the work of Asian and Asian-Australian artists. This organisation was established by a group of artists who sought to highlight the cultural contribution of Asian migration to Australia and to develop Asian and Australian cultural relations.
The Asian Australian Artists' Association launched Gallery 4A in 1997 on Sussex Street in Sydney's Chinatown. In 1999 it relocated to larger premises on Liverpool Street with facilities for two galleries. In October 2000 the Asian Australian Artists Association relocated to its current location, the historic Corporation Building on Hay Street. In 2009 our organisation was renamed 4A Centre for Contemporary Asian Art signaling a more sustained focus on wider engagement between Australia and Asia in addition to supporting Asian-Australian artists.
4A's home in Chinatown is a legacy of our early founding members who secured a public space in Haymarket with the generous support of the City of Sydney, which owns the heritage-listed property. Our home is surrounded by the historic streets of Chinatown which became firmly established in Haymarket by the 1920s. The area's built environment is rich in historically significant architecture, community organisations and more recent installations of public art. Adjacent to 4A's location on Hay Street is the more recent addition of Sydney's Thai Town (Campbell Street) and Koreatown (Pitt and Liverpool Streets). Since our inception we have played a vital role in shaping the cultural life of the South Sydney CBD precinct and have a continued engagement with our immediate community. We are committed to the future of this area of the City of Sydney and envisage ourselves playing a leading cultural role in the years to come.
Images:
Top: A Soft Touch (Installation view), 2023, 4A Centre for Contemporary Asian Art; photo: Rohan Venn for 4A.
History: 4A Centre for Contemporary Asian Art, 2022; photo: Anna Hay