Donate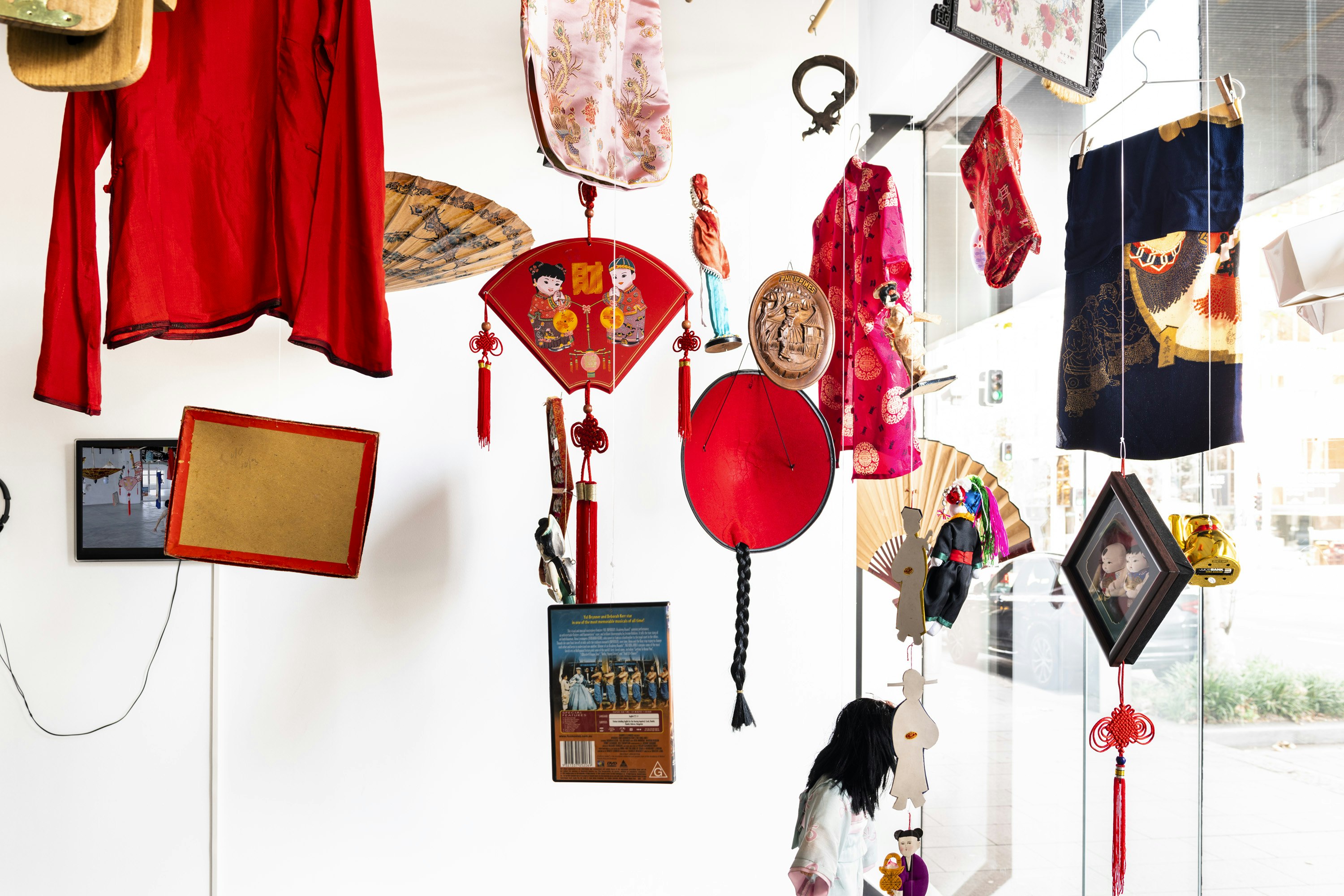 For 25 years, 4A has remained committed to championing the voices of Asian Australian artists and expanding dialogues between Australia and the wider Asia Pacific region. By donating to 4A, you are actively investing in the careers of Asian Australian artists via ground-breaking exhibitions, professional development programs, public programs and educational outreach.
Donate Online
Your donation enables us to support artists to create ground-breaking exhibitions and connect with audiences and the industry through public programs and educational outreach.
HOW TO DONATE:

We invite you to select the one-off amount you'd like to donate below (this button opens in new window). Otherwise, please scroll below to donate any amount you prefer - via direct debit or cheque. Please contact nuala.furtado@4A.com.au if you prefer to donate via an ongoing basis.
Patron's Program
Our Patrons Program is based on a system of auspicious numbers. To celebrate our 25th anniversary in 2022, we're encouraging our supporters to pledge donations based on the number 25. In pledging these auspicious amounts you can share your prosperity and help 4A achieve our programs.
Champion Patron: $25,001 - $50,000
Principal Patron: $10,001 - $25,000
Patron: $2,501 - $10,000
Benefactor: $1,001 - $2,500
Friend: $250 - $1,000
4A opened in a small space on Sussex Street in Sydney's Haymarket with our first exhibition by Emil Goh, Lindy Lee and Huo Leong in March 1997. Moving to our current location in the historic Corporation Building on Hay Street Haymarket in 2000, we have been consistent supporters of Asian Australian artists providing many with their first institutional exhibitions and professional development opportunities at crucial moments in their careers.
Over the past 25 years we have grown to become a significant arts institution in Australia and the Asia Pacific, and we remain the only art space in Australia dedicated to the development and presentation of contemporary Asian Australian visual arts.
Our Patrons assist us to:
Produce innovative and groundbreaking exhibitions
Present work by leading artists from the Asia Pacific region
Develop the careers of emerging artists, assisting them to produce new work at critical points in their development
Facilitate networks between the Australian arts industry and the arts industries of the Asia Pacific region.
Trusts and foundations
4A is supported by a number of trusts and foundations and we welcome enquiries from any about working together with 4A to deliver our programs.
For more information about supporting 4A, please contact Amrit Gill, Artistic Director/CEO, at amrit.gill@4a.com.au or on 02 9212 0380.
Our Supporters
Principal Patrons
Oranges & Sardines Foundation
Susan Acret and James Roth
Vicki Olsson
Patrons
Anonymous
Adrian Williams
CHROFI
The Myer Foundation
The Sky Foundation
Benefactors
Anonymous
Simon Chan
Kiong Lee and Richard Funston
Dr John Yu
Friends
Anonymous
Annika Aitken
Anna Rosa Baker
John Clark
Phebe Chan
Caroline Choy
Maree and Andrew Di Pasquale
Julie Ewington
MS Gill and S Kaur
Verity Goitein
Sarah Hetherington
Tom Kentta
Shivanjani Lal
Annette Larkin
Zi Yi Lei
Roger Leong
Jamie Lewis
Oliver Li
Eugenia Lim
Sacha Macansh
Tahmina Maskinyar
Nithya Nagarajan
David Ojerholm
Elizabeth Pakchung
Michael Rolfe
Chaitanya Sambrani
Maisy Stapleton
Denise Thwaites
Ann Toy
Gotaro Uematsu
Rosie Wagstaff
Kim Woo
Christopher Wu
Partners
Boyd House and Partners
Copyright Agency
Museums and Galleries NSW
Benalla Art Gallery
Gallery Lane Cove + Creative Studios
Watch This Space
Australian Ceramics Triennale
Wollongong Art Gallery
Image credit:
Zachary Lopez, Roil Horizon, 2021, bamboo, nylon, single channel HD video, various materials and objects.Photo: Kai Wasikowski for 4A Centre for Contemporary Asian Art, courtesy the artists.
Top image: Zachary Lopez, Roil Horizon, 2021. Photo: Kai Wasikowski for 4A Centre for Contemporary Asian Art, courtesy the artist.