Talks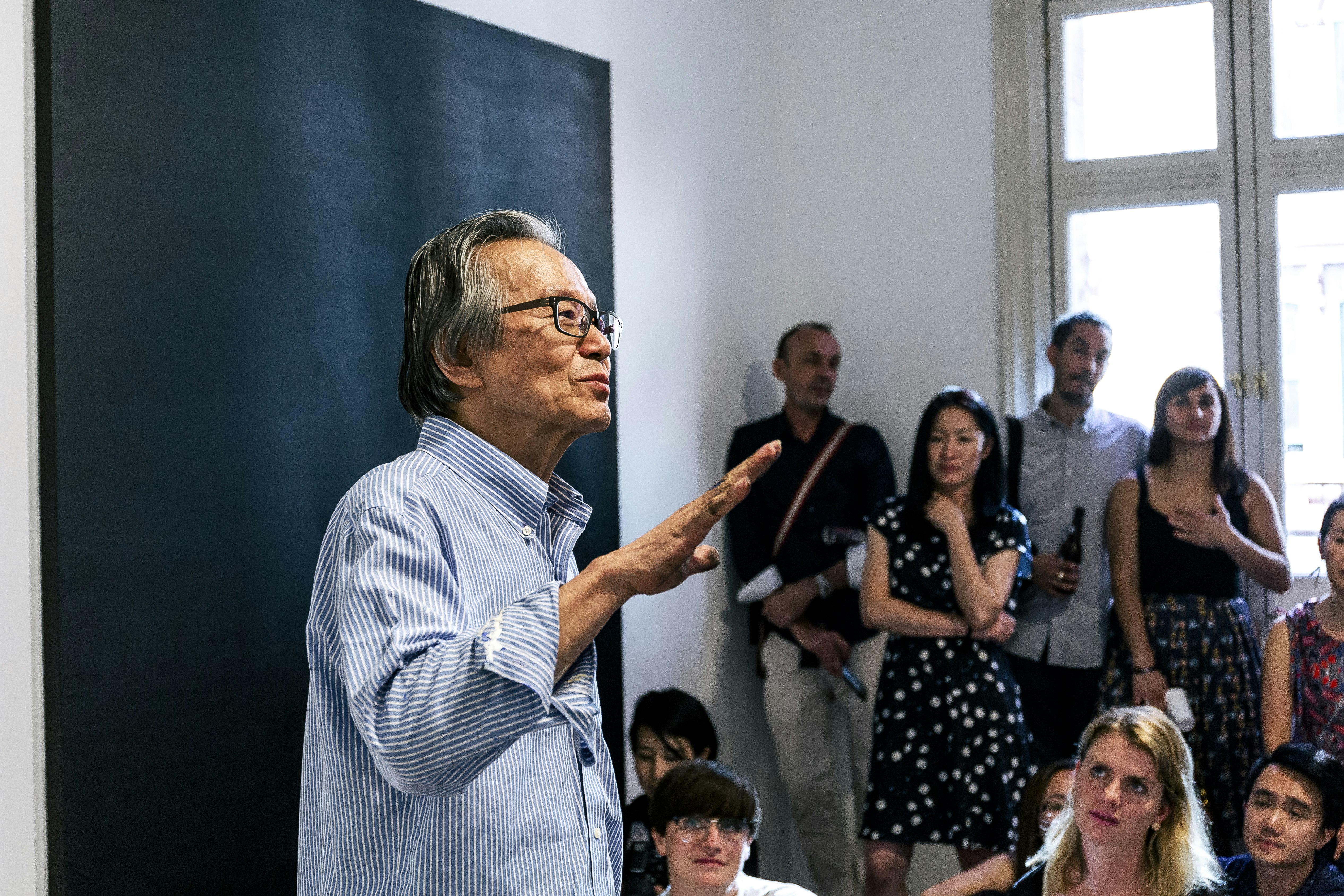 Explore our 4A Talks library of panel talks, in-conversations, reading, lectures, transcripts, and more. This growing archive spotlights artists, writers, curators, cultural workers, arts leaders, and researchers, as well as other visionaries featured in the wider 4A program. Keen to access more talks? Visit our archives website.
4A Talks with Sophia Cai
For this episode of 4A Talks, we speak with Sophia Cai, the curator of our ongoing exhibition, A Soft Touch, which brings together ten contemporary Australian artists and explores empowerment and dissent through the art of textile.

"There's nothing wrong in being a soft person," she says as she shares why she chose the name, what defines 'a soft touch' and why she doesn't really stop thinking about her curations - even if the exhibition closes.

Tune in!
Recorded 23 July 2023
In Conversation: Evi O and Con Gerakaris
Artist and designer Evi O talks with Con Gerakaris (4A, Curatorial Program Manager) about her recent commissioned public artwork A Pair of Marbled Cone Snails Races to Chinatown for the Special Braised Eggplant. They discuss design as art, food tourism, the ongoing gentrification of Sydney's Chinatown and public art.
Recorded 04 February 2023
Artist Floor Talk: Rel Pham
Artist Rel Pham discusses his new commissioned exhibition Cache with curator Con Gerakaris (4A, Curatorial Program Manager). Rel discusses the range of influences which informed his new work including PC operations, Big Data, memory, the I-Ching and more.
Recorded 15 January 2023
Origin (Marle) Artist Talk
Sydney-based new media collective Origin discuss their newly commissioned artwork Origin (Marle). Created for 4A Digital 2022, Origin (Marle) is a collaborative project from Jordan East, Jane Fan, Callum Howard, Pat Younis and Alvin Ruiyuan Zhong and a continuation of their digitally-focused practice as Origin. Origin discuss with project curator Con Gerakaris (4A, Curatorial Program Manager) their influences and process in creating this interlinked artwork. Covering creative code, video and sound, Origin explore emerging AI technology including ChatGPT, Stable Diffusion, Dall-E and ImageNet as tools used in the artistic process.
Experience Origin (Marle) on 4A Digital here
Recorded Sunday 8 January 2023.
Produced by 4A Centre for Contemporary Asian Art.
This project is supported by the Copyright Agency Cultural Fund.
Recorded 08 January 2023
Please Explain: Kababayan
To mark the closing weekend of 'For us sinners', 4A hosted an in-conversation between artist Marikit Santiago and Professor Anna Cristina Pertierra (Associate Dean of Research in the Faculty of Design, Architecture and Building at University of Technology Sydney) on Saturday 14 May, 2pm. Anna and Marikit discussed the representation of Filipina-Australians in daily social, political and cultural life, and how family, motherhood and religion have influenced their personal identities and professional careers.
Recorded 14 May 2022
4A Digital In Review
As 4A Digital logs off for another year, join artists Marcus Whale and Jane Fan for a panel discussion with co-curators Marco Rinaldi (Curatorial Assistant, supported by the Sally Breen Family Foundation) and Con Gerakaris (4A, Curatorial Program Manager).
This panel discussion reflected upon the ten newly-commissioned artworks created for 4A Digital 2021 and discussed the methodologies of creating work for digital engagement, curating online spaces and expand upon themes of online communities and new approaches to media.
Recorded 18 November 2021
4A Papers Issue 10: Letter from the Editor
Mariam Arcilla reads her Letter from the Editor to introduce 4A Papers: Issue 10. Featuring contributions from Matt Chun, Green Papaya Art Projects, Leora Joy Jones, Annette An-Jen Liu, and Hugh Hudson / Taipei National University of the Arts 國立台北藝術大學. Access Issue 10 here,
Recorded 04 October 2021
Survival Aesthetics
This panel discussion features artist and academic Jesse Hogan, Director of the 21st Century Museum of Contemporary Art, Kanazawa and professor in Curatorial Studies, Graduate School of Global Arts, Tokyo University of the Arts Yuko Hasegawa and artist Yuki Okumura, and explores topics and subjects for critical consideration under the speculative framework of the Post Contemporary Condition proposed in the research treatise Survival Aesthetics completed by Jesse Hogan at Tokyo University of the Arts in 2019.
Presented by The Japan Foundation, Sydney and UNSW | Art & Design in partnership with 4A Centre for Contemporary Asian Art. Survival Aesthetics © Interview Series is supported by The Japan Foundation, Sydney
This video is a reconstruction of the original panel discussion presented live on Zoom 9 September 2021.
Recorded 09 September 2021
Kien Situ and John Choi
Kien Situ in conversation with John Choi
Recorded 26 July 2021
Off The Page: Design, illustration and authorship in contemporary comics
Panel discussion with Jin Hien Lau, Meg O'Shea and W. Chew Chan, moderated by Con Gerakaris. Held as part of Acute Actions: Responses to I Am Not A Virus, Part 2.
Recorded 08 July 2021
Top image: Lee Kun -Yong , The Method of Drawing 76 - 2, first performed in 1976, (re -performed in 2018); photo: Document Photography