The Womanifesto Way: Artist Talks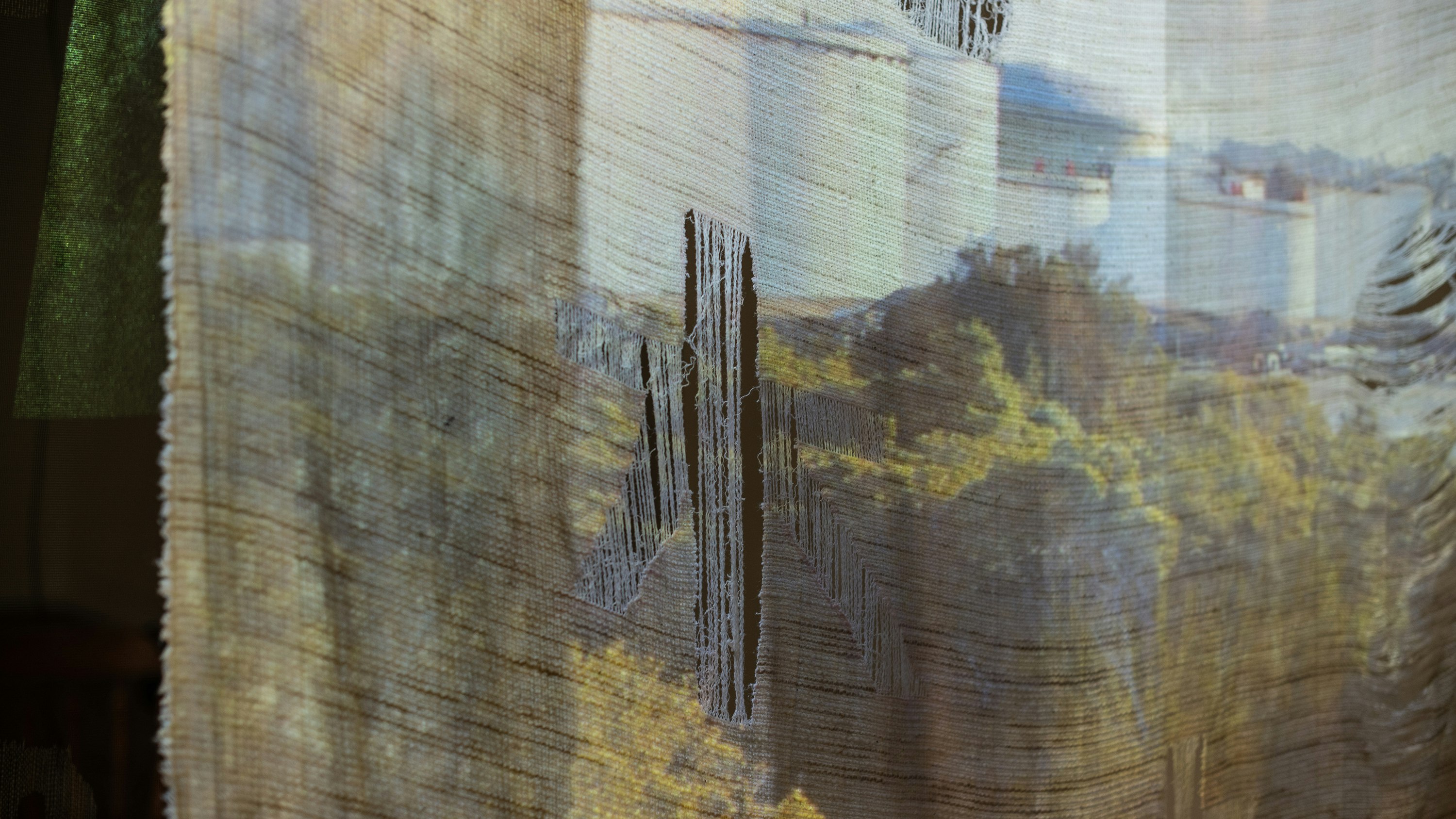 When
Saturday, 18 November 2023, 2:00am
Location
4A Centre for Contemporary Asian Art
181-187 Hay St, Haymarket
Adapting, gathering, connecting—these are just some of the relational approaches of women artists. The Womanifesto Way: Sydney Gathers explores the ethos of this women-centred arts collective through collaborative exchanges between Womanifesto artists based in Sydney, and by embarking on open process of visual and digital art–history making that reveals nearly three decades of collaborative reinvention.
Womanifesto began in 1997 with the first feminist Southeast Asia-based international biennial, and has since brought together more than 150 contemporary artists across 45 countries. A uniquely collective approach facilitated by key members Varsha Nair, Phaptawan Suwannakudt and Nitaya Ueareeworakul and others, has guided every Womanifesto initiative from biennial exhibitions and community-based workshops, through to artist-led publications and online collaborative art projects. The collective's unique longevity and diversity suggests there is much we could learn from women- and artist-led approaches to intergenerational and cross-cultural exchange. And here such exchanges range from the intimacy of one-on-one conversation and local gatherings during lockdown, through to multilingual children's book projects and an expansive, ongoing digital art history project.
Join the organisers and artists behind the exhibition as they share and discuss their art and projects whilst reminiscing on their connections with Womanifesto. We invite everyone to an afternoon of convivial and casual exchange at 4A on 18 Nov 2023, 1-3PM.
Organisers Phaptawan Suwannakudt, Marni Williams, and Yvonne Low will kick off the event at 4A Lab at 1:00 pm, followed by the artists:
Helen Grace
Virginia Hilyard
Sue Pedley
Kyati Suharto
Shuxia Chen
This event begins at 4A Lab, located next to the main entrance of 4A. Our front-of-house staff will guide attendees.
Please RSVP to secure your place at this event. Light refreshments will be provided.
We look forward to welcoming you!
4A is a fully accessible venue.
Associated Exhibition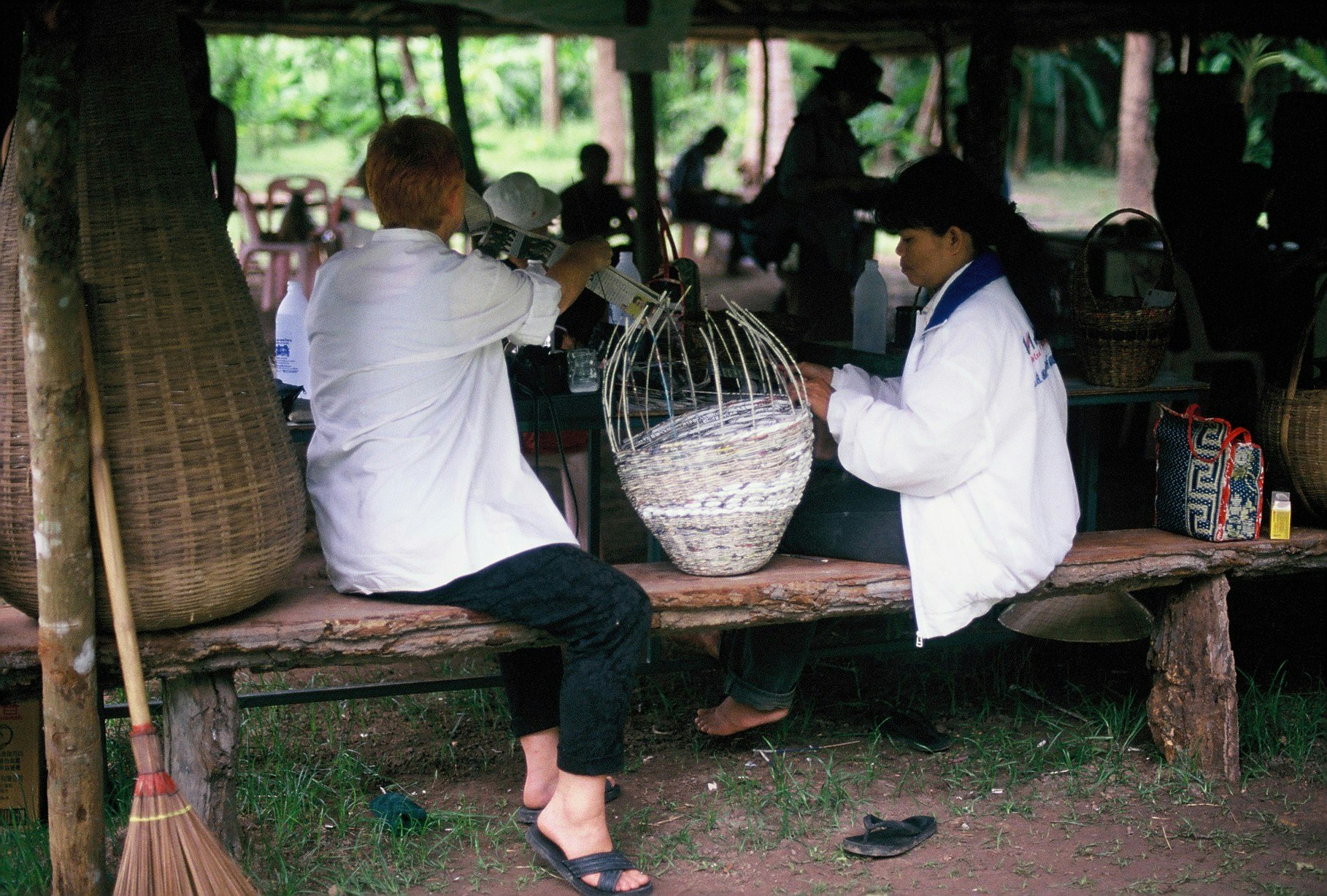 Top image: Phaptawan Suwannakudt and Shuxia Chen, Unspoken, 2023 fabric from Thai vegetation fibre (cotton, banana fibre and Kapok), nylon mesh, silver fabric, woven cotton, single-channel video 3m 09s, stereo sound. Video editing by Cantra Chaaysaeng Clark. Subtitling by Shuxia Chen. Commissioned by 4A Centre for Contemporary Asian Art. Courtesy the artists. Photo: Kai Wasikowski
The Womanifesto Way: Sydney Gathers has been commissioned by 4A Centre for Contemporary Asian Art with support from the Australian Government through the Department of Foreign Affairs and Trade; Creative Australia, its arts funding and advisory body; the NSW Government through Create NSW; the City of Sydney; and The Power Institute, University of Sydney.