Helen Grace (b Gunditjmara Country) is an artist, writer and teacher, based in Sydney (Wangal Country) and (formerly) Hong Kong. She was the Founding Director of the MA Programme in Visual Culture Studies, Chinese University of Hong Kong and is now Associate, Department of Gender and Cultural Studies at the University of Sydney; in 2012-13 she was Visiting Professor in the Department of English, National Central University, Taiwan on a National Science Council Fellowship.
Helen is an award winning filmmaker and new media producer. Her photo media work is in the collections of Artbank, National Gallery of Australia, Art Gallery of NSW and Art Gallery of South Australia as well as private collections nationally and internationally.
Her recent projects include Justice for Violet and Bruce, Wagga Wagga Art Gallery, 2022, The Housing Question (with Narelle Jubelin), Penrith Regional Galleries, Home of the Lewers Bequest, 2019, Thought Log, SCA Galleries, Sydney (2016) and Map of Spirits, Gallery 4A, Sydney (2015). Her recent books include Culture, Aesthetics and Affect in Ubiquitous Media: The Prosaic Image (Routledge, 2014) and Technovisuality: Cultural Re-enchantment and the Experience of Technology. (Co editors, Amy Chan, Kit Sze and Wong Kin Yuen IB Tauris, 2016)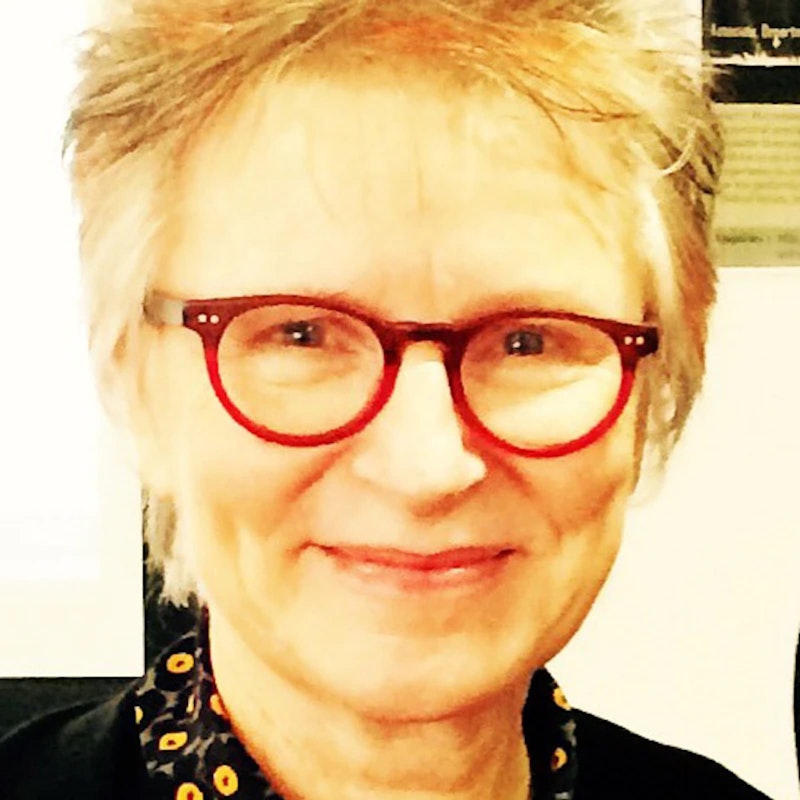 Image supplied.