Nathan Beard:
A Puzzlement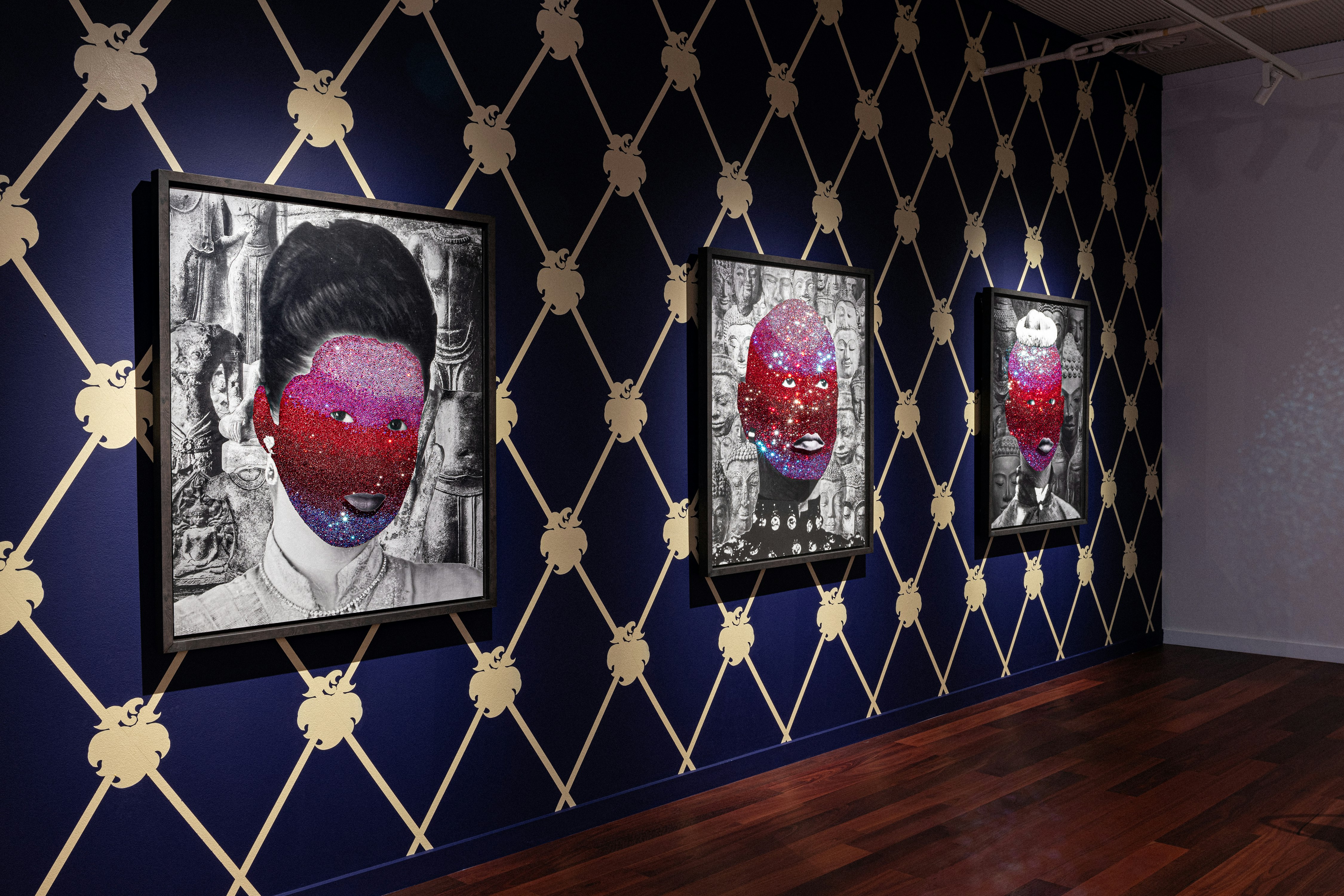 When
02 September 2023 -
15 October 2023
Location
4A Centre for Contemporary Asian Art
181-187 Hay St, Haymarket
Opening Day Celebrations
Saturday, 02 September, 3 pm to 6 pm
Free | Register here
Full Moon Party
Friday, 29 September, 6 pm to 9 pm
Free | Register here
Panel Discussion
Sunday, 04 October, 2 pm to 4 pm
Free | Register here
Drawing on his Australian-Thai heritage, Nathan Beard deconstructs characterisations of 'Thainess' to consider the complex influences of culture, memory and biography on the shaping and structuring of diasporic identity.
A Puzzlement presents an ambitious new body of work - including sculpture, video, and prints - influenced by the artist's research into Thai artefacts, imagery and orchids from archives of The British Museum, Victoria & Albert Museum, British Film Institute, and Kew Gardens. Motivated by an interest in the role and legacy of colonial archives in historically informing and shaping Western visions of Thainess, in this new body of work, Beard continues his enquiry into the production of hierarchies and signifiers of taste across cultures and time, focusing our attention on the plasticity of cultural forms, experiences and expressions.
Nathan Beard: A Puzzlement and associated artist residency are supported by 4A Centre for Contemporary Asian Art and Create NSW Arts & Cultural Funding Program and is presented in partnership with Perth Institute of Contemporary Arts through the Western Australian Government through the Department of Local Government, Sport and Cultural Industries; and PICA as Art Commissioners.
"A Puzzlement is inspired by the urge to destabilise the way collections and archives wield an authoritative stance of taste or importance in constructing a definitive understanding of a subject like Thainess by drawing from a range of subjective references which have shaped my own experience of a diasporic Thai culture. My research into these Western cultural institutions and the cumulative portrait they might paint of Thai culture was specifically drawn from an attempt to understand how I might shape my own sense of cultural identity without the primary influence of my mother after she died. The collision of influences and styles in A Puzzlement points towards the precarious and shifting allure of authenticity, which lies at the heart of these attempts at categorisation. I don't think any single approach should be viewed as more significant than the other. Combined, I think they highlight tensions and generate exciting possibilities which speak beyond their specific subject of Thainess, and I would hope that this constructive scepticism is something that viewers might be able to take with them", says Beard.
นาธาน เบียร์ด ศิลปินเลือดผสมออสเตรเลีย-ไทย ผู้หยิบเอาภาพจำของ'ความเป็นไทย' มาถอดรหัสใหม่ เพื่อพิจารณาถึงอิทธิพลอันซับซ้อนทางวัฒนธรรม ความทรงจำ ความหลัง รวมถึงความเป็นมาของปัจเจกชน สู่การก่อร่างสร้างตัวตนของบุคคลผู้พลัดถิ่น
ปริศนาน่าฉงน ผลงานจัดเต็มชุดใหม่ของเบียร์ดที่ประกอบไปด้วยงานประติมากรรม ภาพพิมพ์ และภาพเคลื่อนไหวที่รังสรรค์ขึ้นจากการศึกษาค้นคว้าข้อมูลเกี่ยวกับความเป็นไทยจากศิล ปวัตถุ ภาพจากจินตนาการ และสิ่งล้ำค่าในคลังสะสมของพิพิธภัณฑ์อังกฤษ (British Museum) พิพิธภัณฑ์วิคตอเรียแอนด์อัลเบิร์ต (Victoria & Albert Museum) สถาบันภาพยนตร์อังกฤษ (British Film Institute) และสวนพฤกษศาสตร์คิว การ์เดนส์ (Kew Gardens) ด้วยความสนอกสนใจในบทบาทของมรดกตกทอดทางประวัติศาสตร์นับตั้งแต่ยุคอาณานิค มที่ส่งผลต่อการให้ข้อมูลและการกำหนดทัศนะของโลกตะวันตกที่มีต่อความเป็นไทย ในผลงานชิ้นใหม่นี้ เบียร์ดยังค้นคว้าต่อไปถึงการกำหนดลำดับชั้นทางการปกครองและรสนิยมซึ่งสะท้อนผ่าน วัฒนธรรมและกาลเวลา โดยมุ่งความสนใจของผู้ชมไปยังการหลอมหล่อจนเกิดเป็นแบบแผน ประสบการณ์ และการแสดงออกทางวัฒนธรรมในรูปแบบต่าง ๆ
Public Programs
Full Moon Party
Friday 29 September | 6 pm - 9 pm
Free | Held in-person at 4A
Register here
Panel Talk: What's next? Squirming under the crosshairs of identity politics
Sunday 04 October | 2 pm - 4 pm
Free | Held in-person at 4A
Register here
Curators
Artists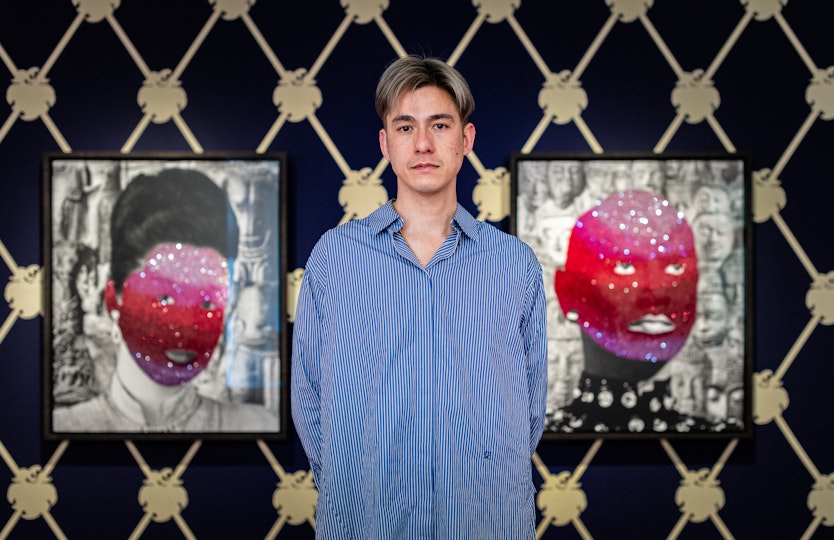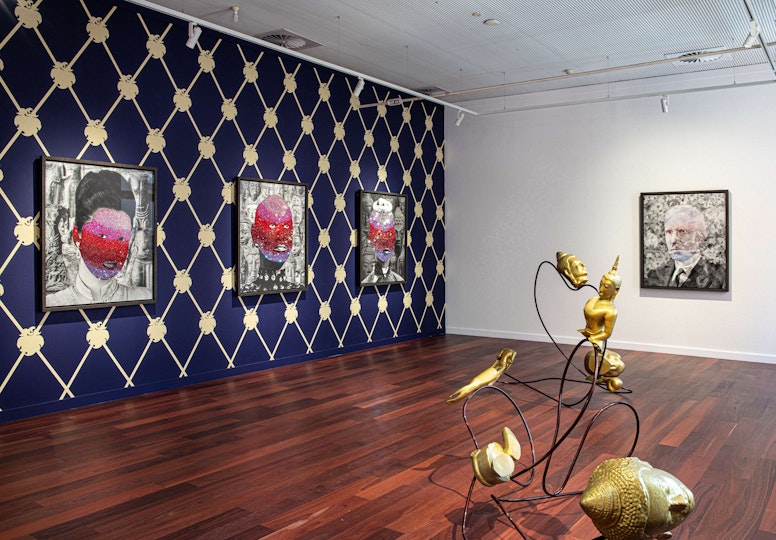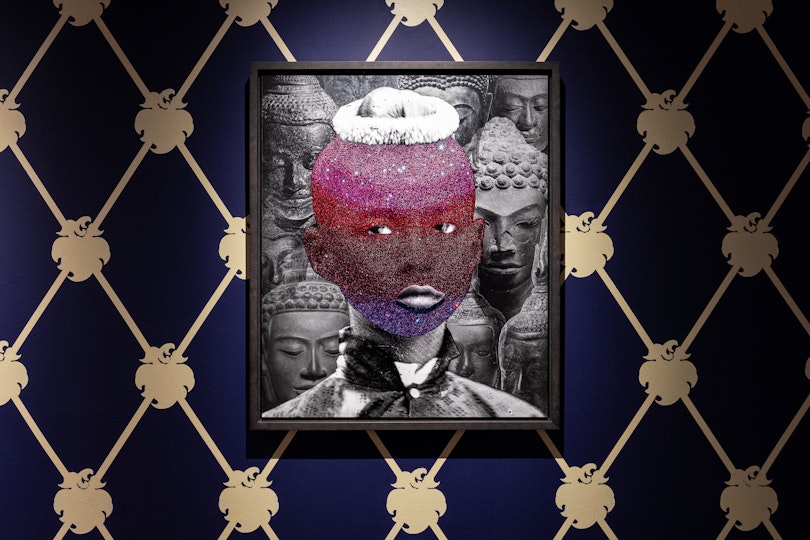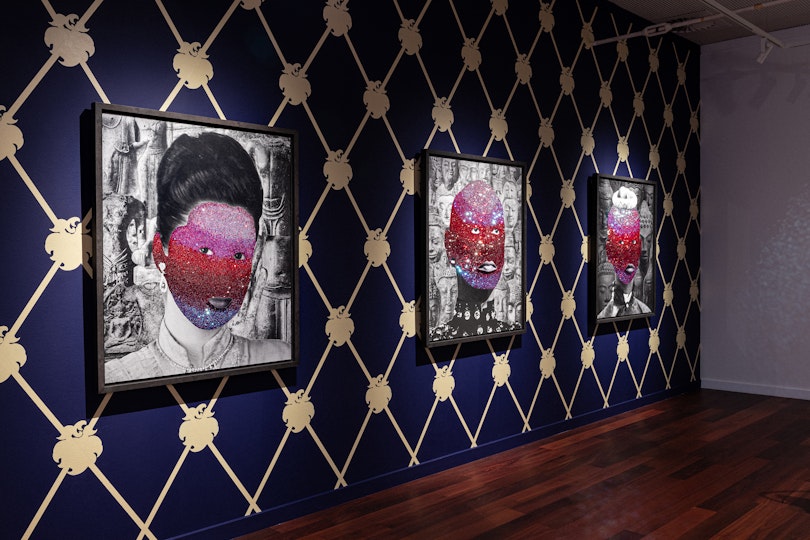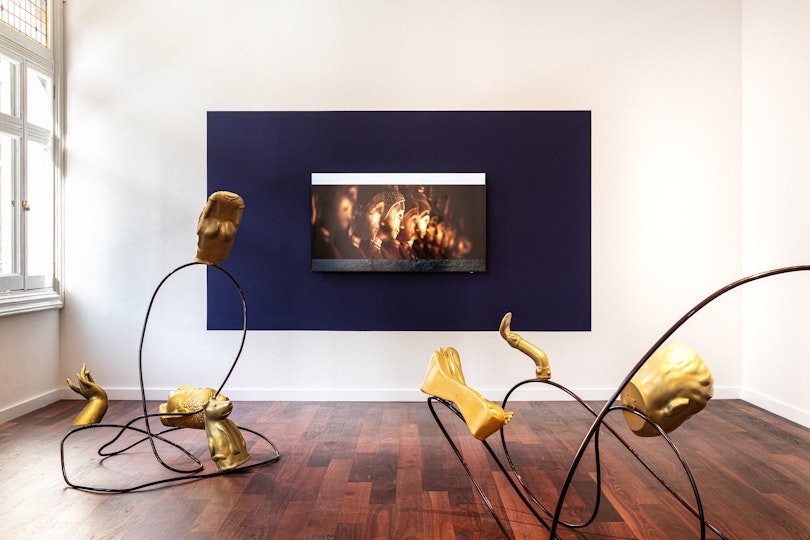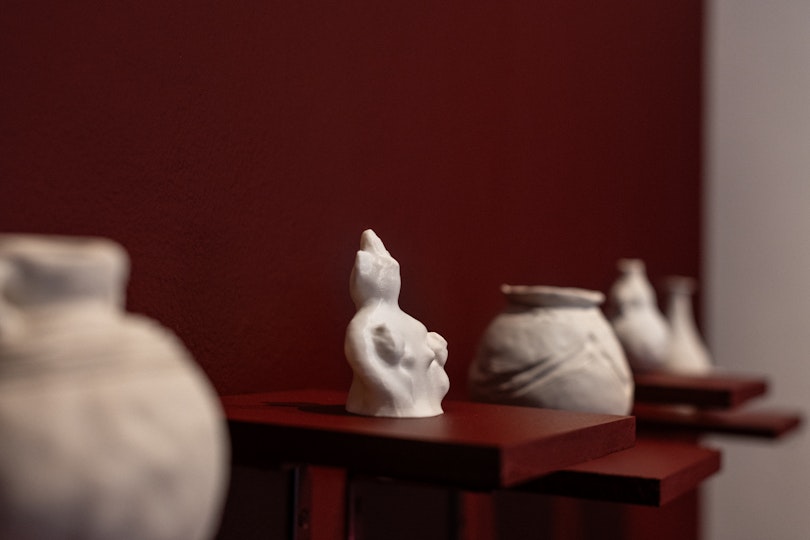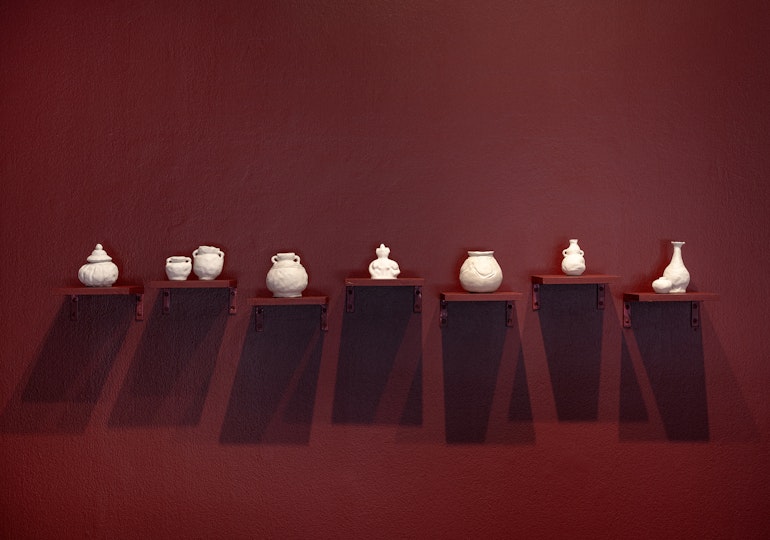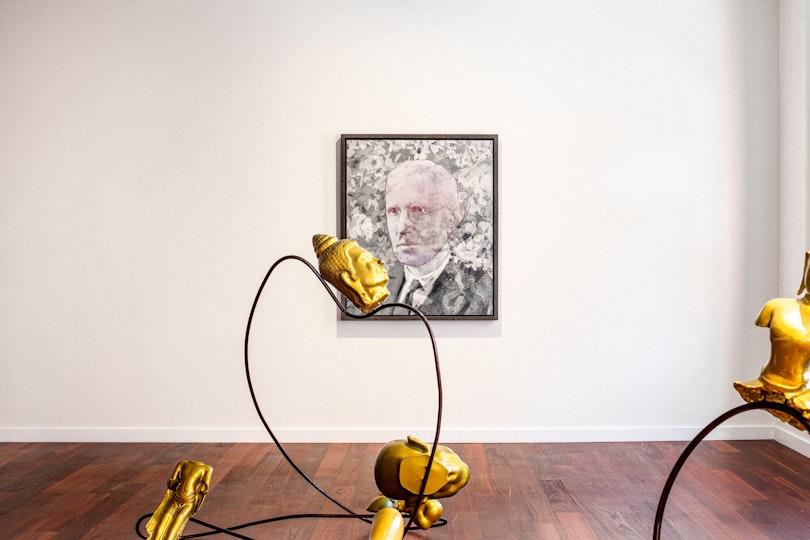 Top image: Nathan Beard, A Puzzlement, installation view, 2023, 4A Centre for Contemporary Asian Art; photo: Kai Wasikowski. Commissioned by Perth Institute of Contemporary Arts. Courtesy the artist and sweet pea, Perth.