What's next? Squirming under the crosshairs of identity politics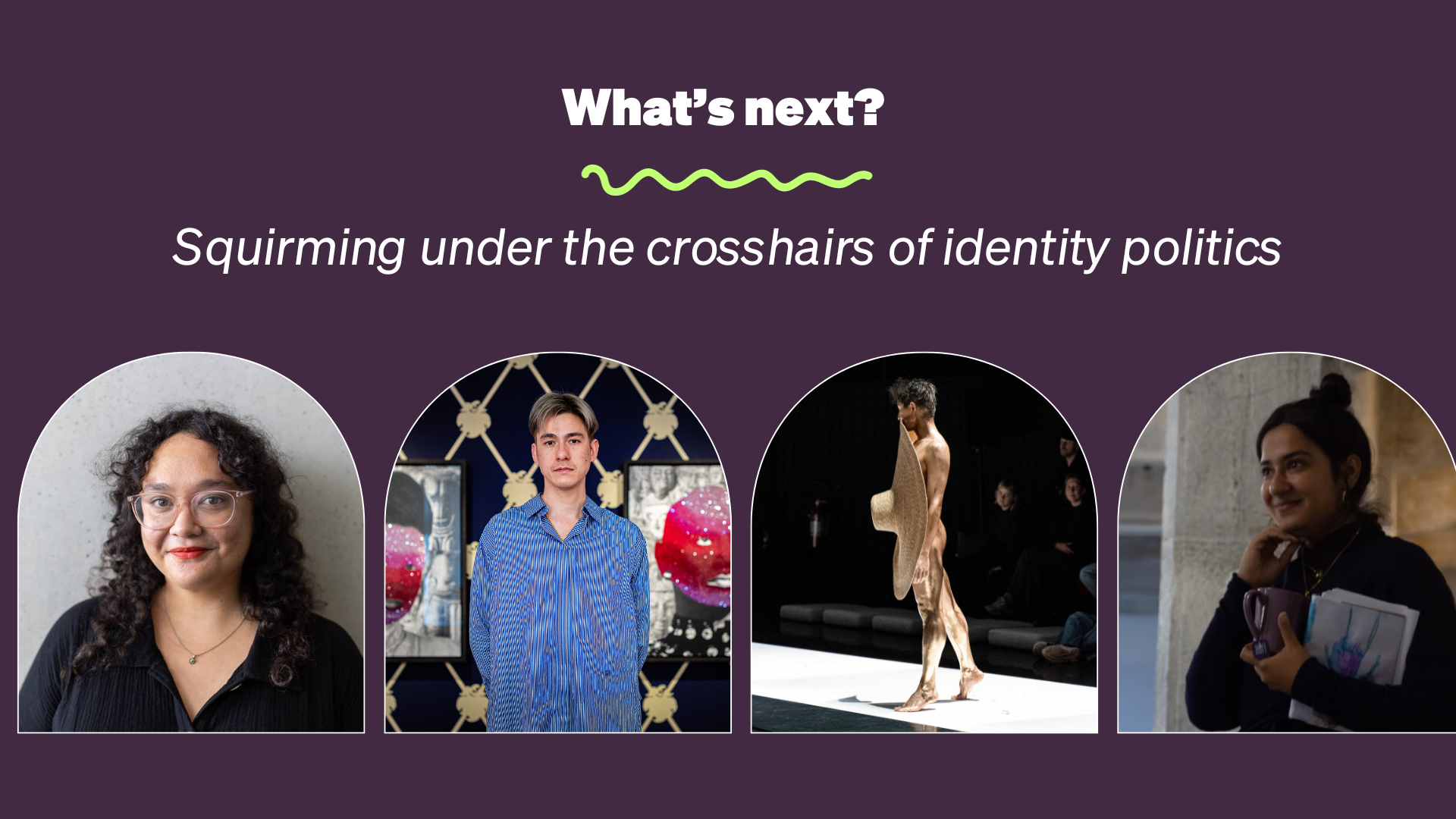 When
Sunday, 1 October 2023, 3:00am
Location
4A Centre for Contemporary Asian Art
181-187 Hay St, Haymarket
Coinciding with Nathan Beard's solo exhibition A Puzzlement, 4A Centre for Contemporary Asian Art presents a panel discussion that delves further into themes of identity, inclusion and intersectionality.
As institutions slowly grapple with a necessary move towards greater inclusion and representation, categorisations of identity might be viewed as a bit of a crutch or a poisoned chalice.
The more things change, the more they stay the same. Can we move beyond the perceived confines of identity politics? Can art be useful in renegotiating the complex facets of identity?
We'll explore how artists might redefine themselves through intersectionality as a necessary strategy to outpace the limitations of categorisation.
This panel looks to art as a medium for drawing out new subjectivities that transcend the physical and complicate the individual. Dive into discussions about race, gender, sexuality and more as we re-evaluate the boundaries of artistic expression as an embedded politic.
Identity can be a useful tool for constructing narratives and building connections with audiences, but what is the future of identity politics within the broader structures of contemporary arts?
Explore this and more in a stimulating panel discussion that immerses itself into the slippery entanglement of identity, creation, and art.
Moderated by Talia Smith, panellists include Nathan Beard, Phitthaya Phaefuang aka Sun and Audrey Newton.
Important: We have limited seating. Registrations are mandatory.
We're looking forward to welcoming you.