Audrey Newton is a Pakistani-Australian artist from Western Sydney. She completed her Masters at Sydney College of the Arts and Bachelors of Fine Arts Honours at Western Sydney University. Audrey has exhibited broadly across Sydney at Firstdraft, Campbelltown Arts Centre, Airspace and Pari and has completed art and writing residencies at Bankstown Arts Centre and in Spain, France and Germany.
Her practice interrogates themes of tension through experimental sculpture, installation, and writing. She speculates the agency of materials, processes of artmaking, embodied experiences of art, and the peculiarities and value of physical, metaphysical, and metaphorical spaces. She explores these materials and experiences through lenses of magical realism, dreamscapes, materiality, object-oriented ontology, phenomenology, and spatiality.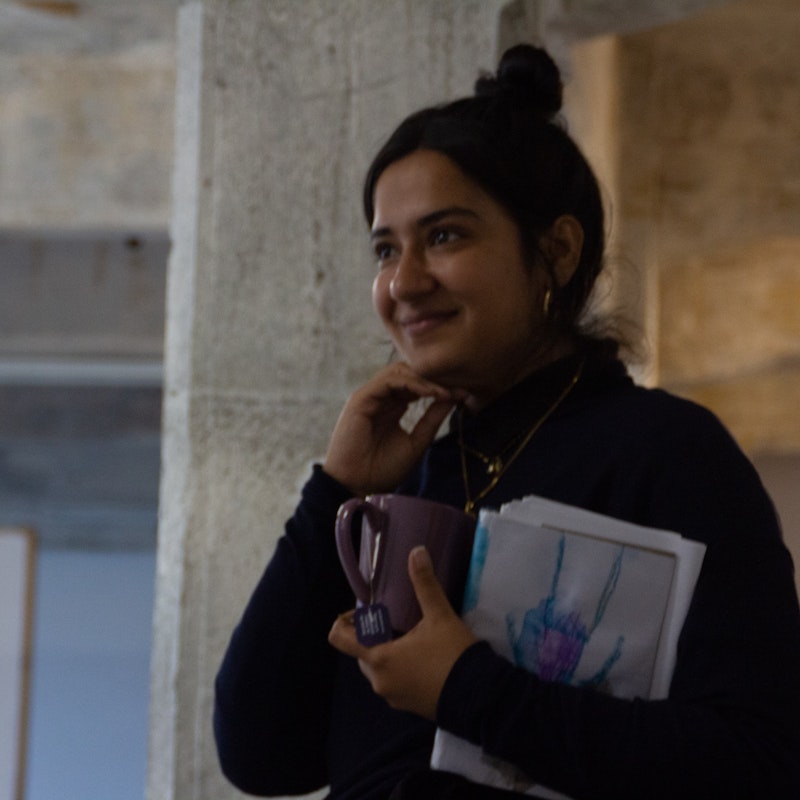 Credit: PILOTENKUECHE International Art Program.