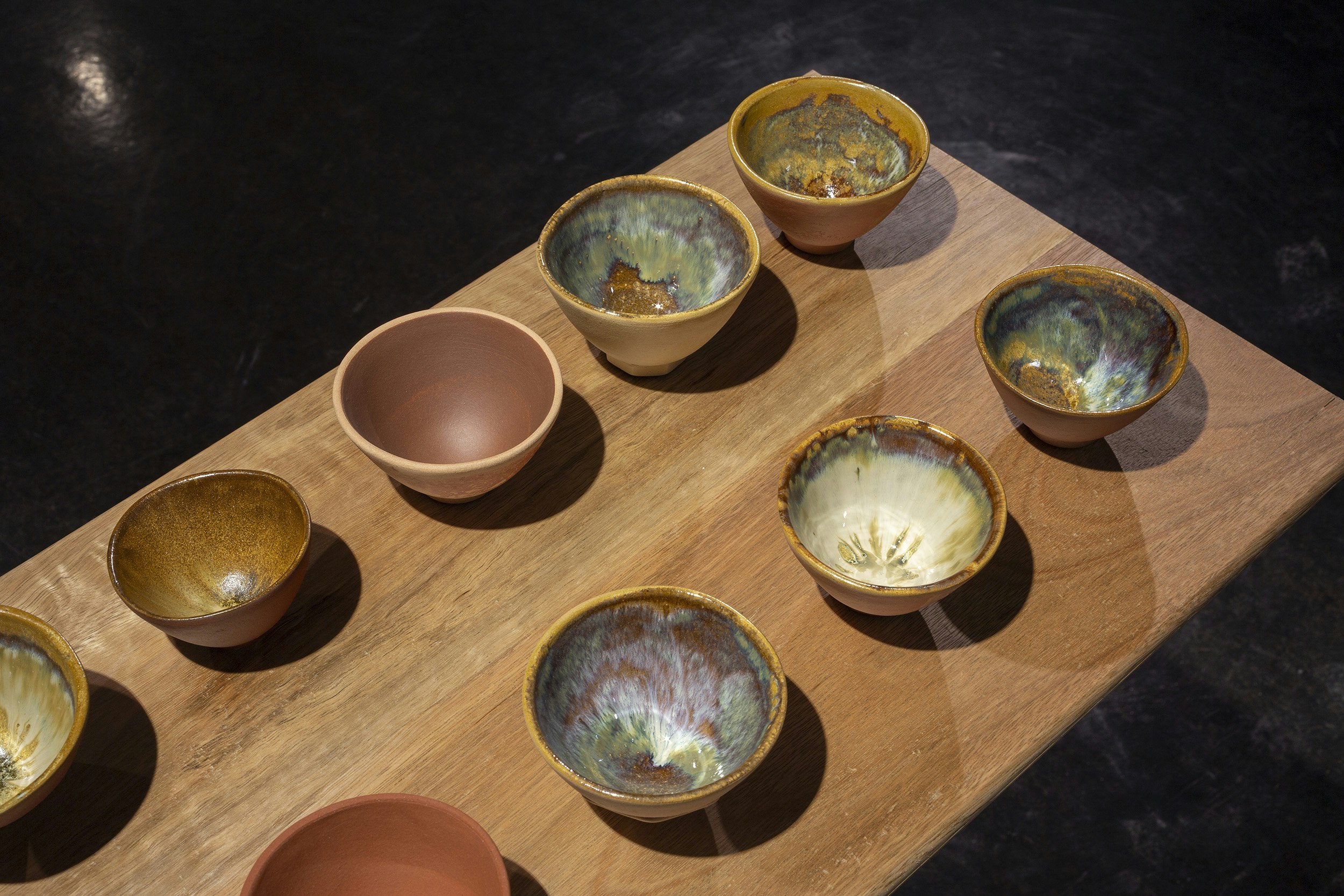 When
06 April -
26 November 2022
Location
Various locations
Touring exhibition
Gallery Lane Cove
6 April - 7 May 2022
Australian Ceramics Triennale
July 2022
Wollongong Art Gallery
6 August - 6 November 2022

Drawn by stones brings together artists who utilise the ceramic medium to interrogate contested histories, stolen land, Indigenous sovereignty, and national identity. Exhibiting artists from Australia, Hong Kong and Taiwan investigate 'nationhood' and ownership through ceramics and demonstrate how the ceramic form can both memorialise and tell alternative histories.
Drawn by stones participating artists:
Dean Cross
Ray Chan See Kwong with Chuen Lung community members
Ruth Ju-shih Li
Wen-Hsi Harman with Lakaw, Dogin, Palos, Lisin and Byimu
Jody Rallah
Drawn by stones is curated by Bridie Moran with Assistant Curator Annette An-Jen Liu as part of the Curatorial Assistant Program mentorship (2020-2021) at 4A Centre for Contemporary Asian Art.
Drawn by stones is a touring show that was first presented from 31 July – 12 September 2021 by 4A in partnership with Counihan Gallery In Brunswick, part of Moreland City Council.
Development support for Drawn by stones has been provided by the Ministry of Culture Taiwan and the Taipei Economic and Cultural Office in Sydney, and The Gordon Darling Foundation.
Monuments was a solo presentation by Dean Cross held at 4A from 13 August - 1 October 2020 as a precursor and grounding work to Drawn by stones. Visit the Drawn by stones group show at Counihan Gallery here. Learn more about Dean Cross: Monuments here.
Top image: Image: Ray Chan See Kwong, NEW RE NEW (detail), 2018, 49 teacups: various local Chuen Lung clays, glazed and fired; produced as part of the 2018 public art and community project Hi! Hill!, by the Hong Kong Leisure and Cultural Services Department, Organised by the Art Promotion Office with Curatorial Partner (art in-situ): Make A Difference Institute, Hong Kong; courtesy the artist; Mounted on River bench, recycled spotted gum bench and assorted hardwood legs, wax, by Bryden Williams of Mount Framing, commissioned by 4A Centre for Contemporary Asian Art, 2021; photo: Christian Capurro for Drawn by stones, presented by 4A Centre for Contemporary Asian Art at Counihan Gallery, Brunswick, 2021