Drawn by stones exhibition tour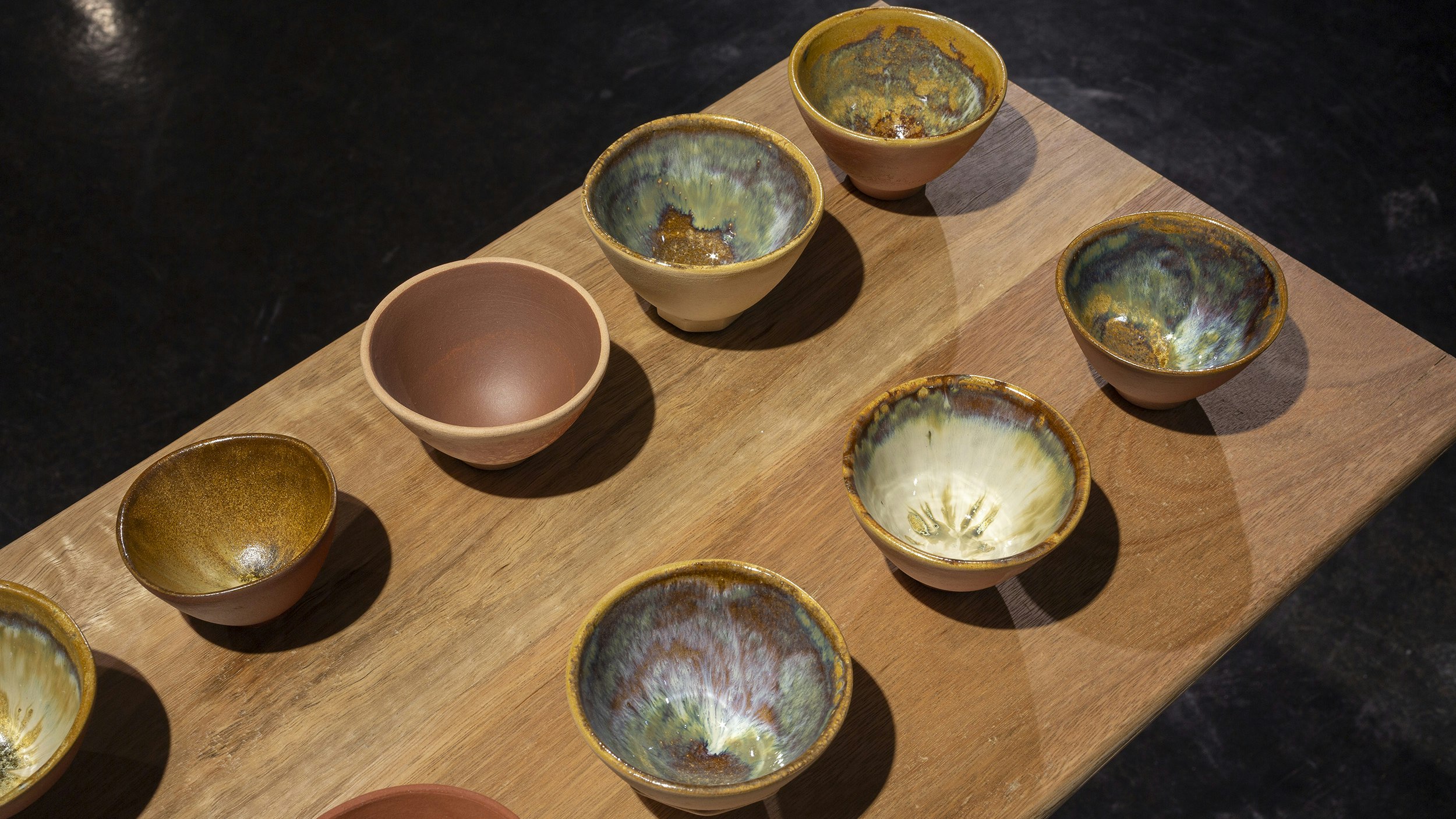 When
Wednesday, 7 September 2022, 1:00am
Location
Wollongong Art Gallery
46 Burelli St, Wollongong NSW 2500
4A's Curatorial Program Manager, Con Gerakaris, and Gallery Operations Coordinator, Zev Tropp, will lead a tour of Drawn by stones.
Drawn by stones brings together artists who utilise the ceramic medium to interrogate contested histories, stolen land, Indigenous sovereignty, and national identity. Taking its title from Marvin Bell's 1984 poem Drawn by Stones, by Earth, by Things That Have Been in the Fire, this exhibition recognises that the foundations of ceramic practice lie in the earth. Exhibiting artists from Australia, Hong Kong and Taiwan investigate 'nationhood' and ownership through ceramics and demonstrate how the ceramic form can both memorialise and tell alternative histories.
This exhibition tour will explore the themes and the individual works within Drawn by stones, and examine the relevance of ceramic histories, dialogues and interrogations of land, place, sovereignty and ownership across Asia and Australia.
Top image: Image: Ray Chan See Kwong, NEW RE NEW (detail), 2018, 49 teacups: various local Chuen Lung clays, glazed and fired; produced as part of the 2018 public art and community project Hi! Hill!, by the Hong Kong Leisure and Cultural Services Department, Organised by the Art Promotion Office with Curatorial Partner (art in-situ): Make A Difference Institute, Hong Kong; courtesy the artist; Mounted on River bench, recycled spotted gum bench and assorted hardwood legs, wax, by Bryden Williams of Mount Framing, commissioned by 4A Centre for Contemporary Asian Art, 2021; photo: Christian Capurro for Drawn by stones, presented by 4A Centre for Contemporary Asian Art at Counihan Gallery, Brunswick, 2021