Dorcas Tang 邓佳颖 : Love Me Long Time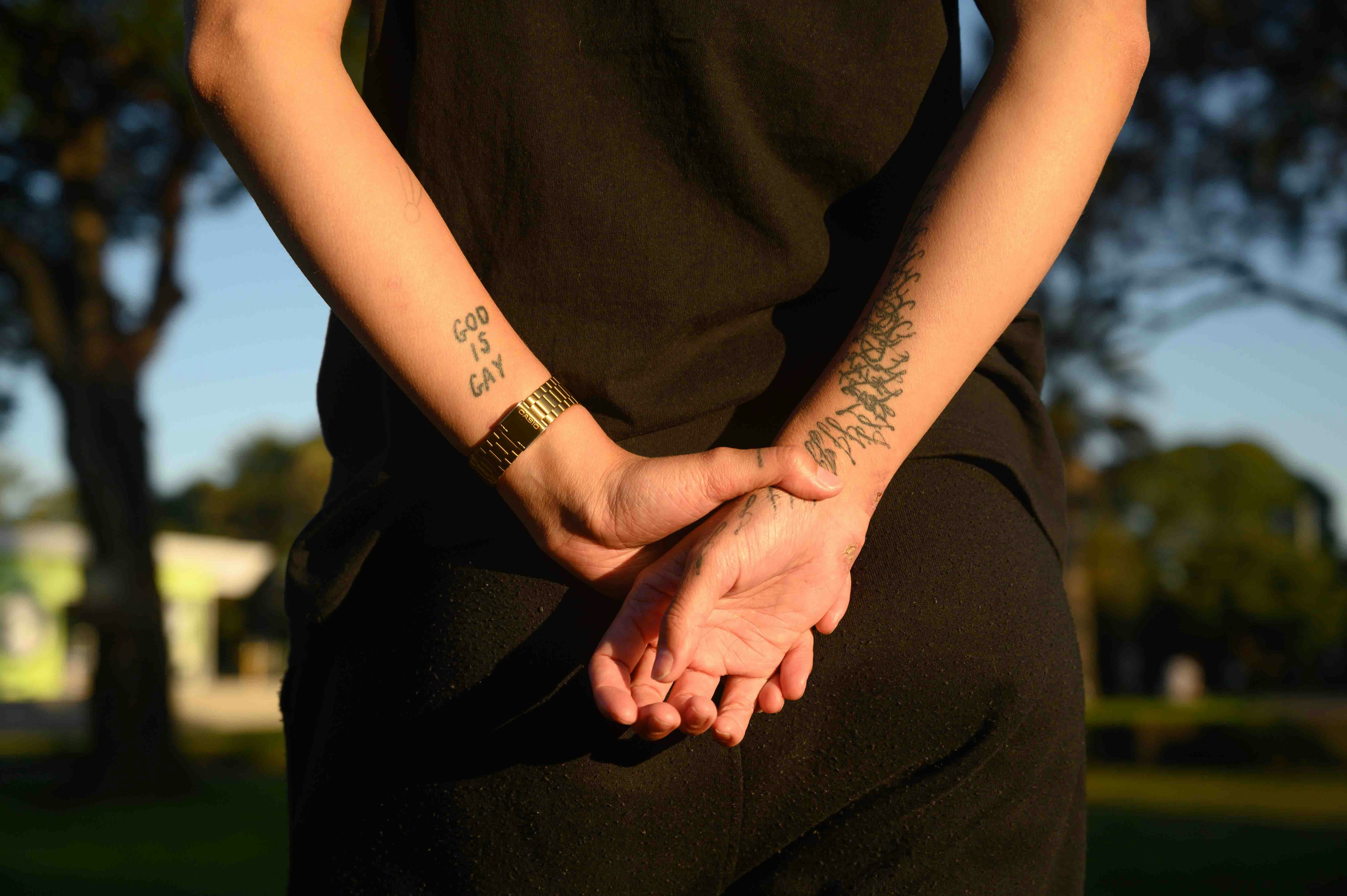 When
25 February 2023 -
09 April 2023
Location
4A Centre for Contemporary Asian Art
181-187 Hay St, Haymarket
Exhibition opening day celebrations
Saturday 4 March, 2pm - 5pm
Free | Register here.
Love Me Long Time deepens Dorcas Tang's existing audiovisual project examining overlapping themes of desire, intimacy, and Asian identity through portraits of and oral interviews with Asian diasporic and Asian Australian women and nonbinary people.
The work invites conversations about joy and pleasure while reflecting on the ongoing legacies of gendered, anti-Asian violence in a white supremacist society. Love Me Long Time recasts those often depicted as flattened tropes as active subjects, rewriting their own narratives of desire. Instead of resolute answers, the project offers an impermanent archive, where Asian women and nonbinary people are free to hold their own ambiguous truths.
The exhibition restructures contemporary art exhibitions as sites of mutual support and learning through intimate panel talks, reading groups, and educational programming. Through a practice fueled by participatory engagement and reciprocity of care, Dorcas invites discussions around intimacy and loss, exemplifying bonds within the Asian community.
Dorcas Tang 邓佳颖 : Love Me Long Time is supported by Create NSW Small Project Grants (Quick Response) and the Pride Foundation's Small Grants Program.
Content warning: Sex, anti-asian racism, sexism
The exhibition is attempting to offer time and space to be open to all types of experiences.The following includes a guide on notes about the construction taking place upstairs in the 4A building, and how this creates limitations in 4A's ability to address basic needs for visitors.
Please see below important details about the exhibition, including access:
There are portraits of 13 women and nonbinary people who have been selected by the artist for this exhibition.

The QR codes that accompany each portrait take the viewer to a website that houses the project online. Here, you can listen to a 1-5 minute audio excerpt of the interview Dorcas facilitated with them. A transcription document is available for anyone who would like to use it. 4A has tried to ensure that it is accessible for low-vision audiences. The document is in a font designed specifically for low vision needs (APhont), in 18 pt.
The bench and cushions can be utilised for the viewer's comfort and to rest as they please. The books on the bench are a collection curated, by the artist and curator, of Asian and Asian Australian femme authors and queer readings. These are for viewers and front of house staff to enjoy.
The sound installation will already be turned on when you enter the gallery, so please be mindful of this before you enter, so that the experience is not too jarring for your senses.
Please feel free to allow yourself to be seated on the floor, lie down and rest if needed and/or use the cushions how you see fit.
Bathrooms:
There is no bathroom due to renovations and remediation works and no other space in the gallery to decompress. We [4A and Dorcas, the artist] welcome critique and feedback.
There are accessible bathrooms in The Palace Hotel across from 4A.
If you are unable to climb stairs or are underage and unable to enter the pub, there are accessible bathrooms in the Capitol Square arcade/food court opposite 4A.
Public Program
Love Me Long Time: Reading Group
Wednesday 8 March | 6pm - 8pm (week 1)
Wednesday 15 March | 6pm - 8pm (week 2)
Wednesday 22 March | 6pm - 8pm (week 3)
Free | Held in-person at 4A
Register here
Asian diaspora and intimacy: Where is my future? I desire to be seen
Saturday 25 March | 2pm - 4pm
Free | Held in-person at Brand X
119 Bathurst Street on Level 2
Register here

Love Me Long Time Publication available to view digitally here
The publication is available for purchase at the gallery for a sliding scale between $15-40.
Curators
Top Image Caption: Aaqila, 22, they/them. Photograph by Dorcas Tang, courtesy the artist.