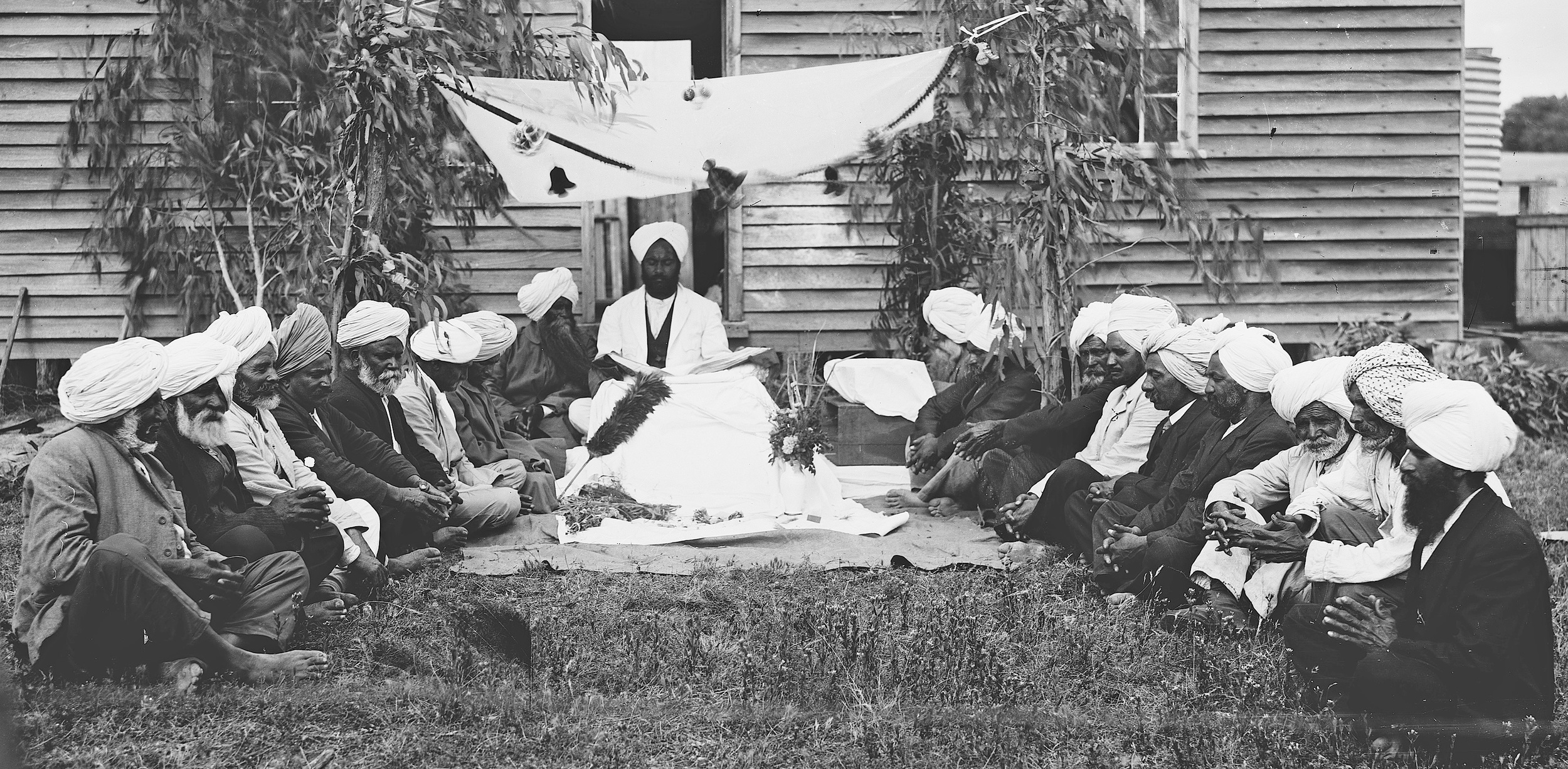 When
16 September 2023 -
12 November 2023
Location
Bunjil Place
2 Patrick NE Dr, Narre Warren VIC 3805
16 September - 12 November 2023
The stories of migration and community formation are laden with struggles and triumphs. What do we bring with us and what do we leave behind? In Bush Diwan, artists respond to a pivotal moment in Sikh history in Australia by exploring the reclamation of identity, forming, gathering and laying foundations of community. Illuminating two significant, yet little known, moments in Australian history, this project centres on the story of Siva Singh, an early 20th century Benalla resident, Sikh community leader and civil rights campaigner.
About Siva Singh:
Siva Singh arrived in Australia in approximately 1896, and worked as a hawker in Benalla and the surrounding regions from 1898. He established himself as part of the local community—widely recognised for his distinctive pink turban—and owned a 320 acre farm by 1915.
Siva took on the duties of a Granthi or custodian of the Sikh scriptures in Benalla and surrounding regions, however was challenged in performing religious ceremonies due to the lack of a Siri Guru Granth Sahib Ji (Sikh scriptures) anywhere in Australia. A Siri Guru Granth Sahib Ji was sent from India to Benalla, and following its arrival, on 16 December 1920, an Akhand Path, or continuous reading, was performed for Hernam Singh on Siva Singh's farm. Attended by approximately 30 Sikhs, the ceremony was photographed by William John Howship, and is the first known Akhand Path that included the Siri Guru Granth Sahib Ji in Australia.
Siva Singh is also remembered for his personal fight against the White Australia policy, which had seen him struck off the electoral roll despite having voted in three previous elections. While his court case was initially thrown out, and Siva ordered to pay the legal costs, he regained the right to vote in 1925 after a decade-long legal battle.
Public Programs
First Mondays: Curating Migrant Stories
Monday 3 October 2022 | 10am -11am
$2 | Held in-person at Benalla Art Gallery
This event has ceased
Community Weekend
Saturday 15 and Sunday 16 October 2022
Free | Held in-person at Benalla Art Gallery and Benalla Botanical Gardens
This event has ceased
Stay tuned for more public programs to be announced.
Curators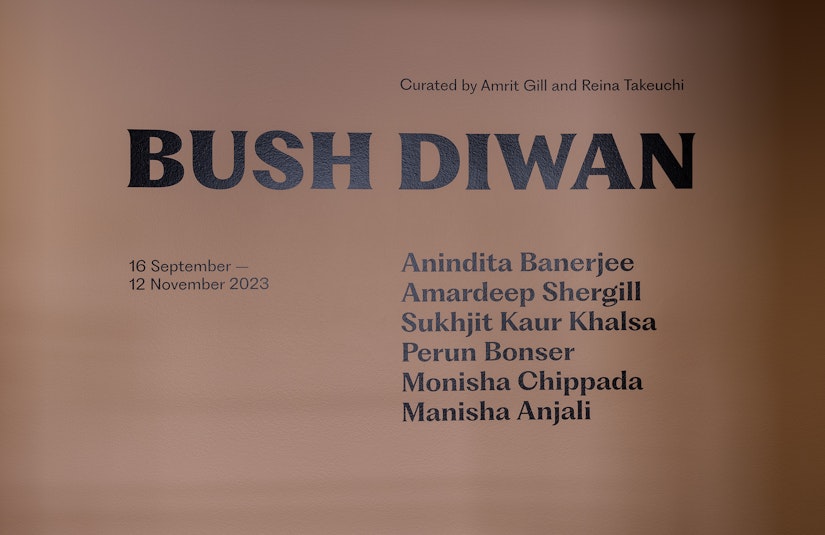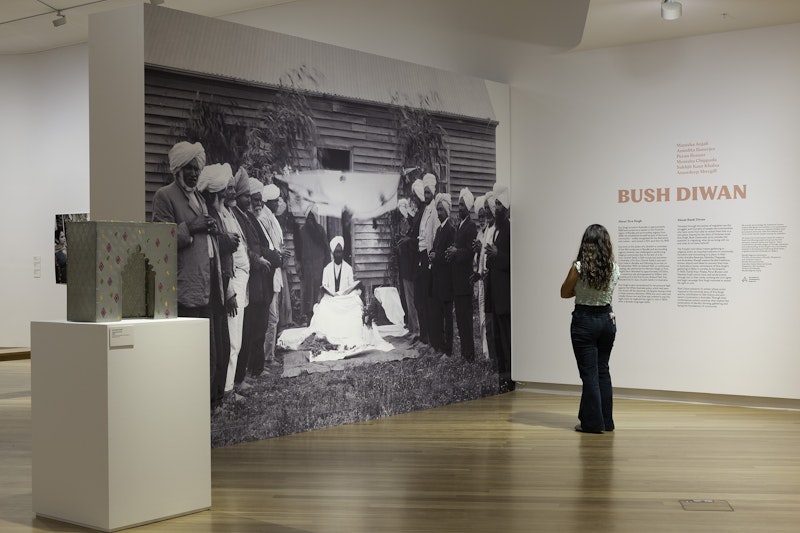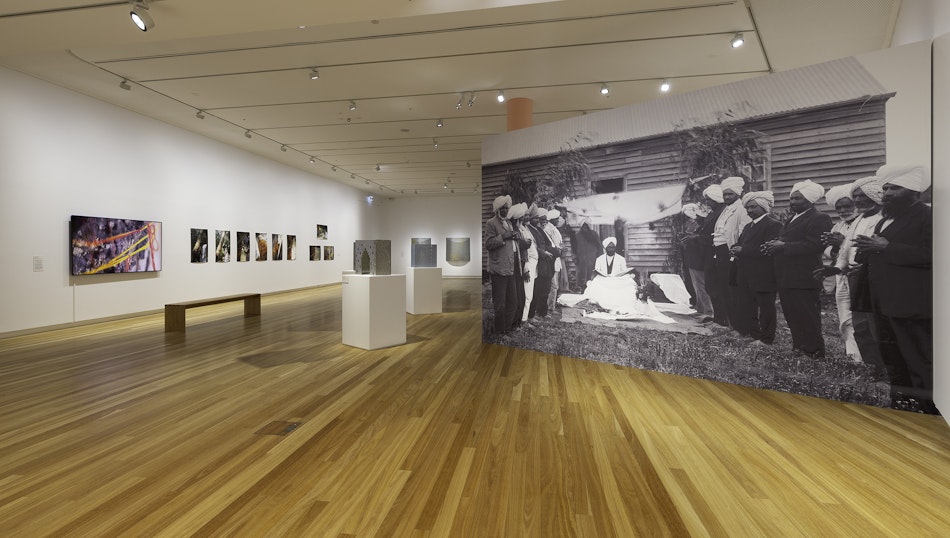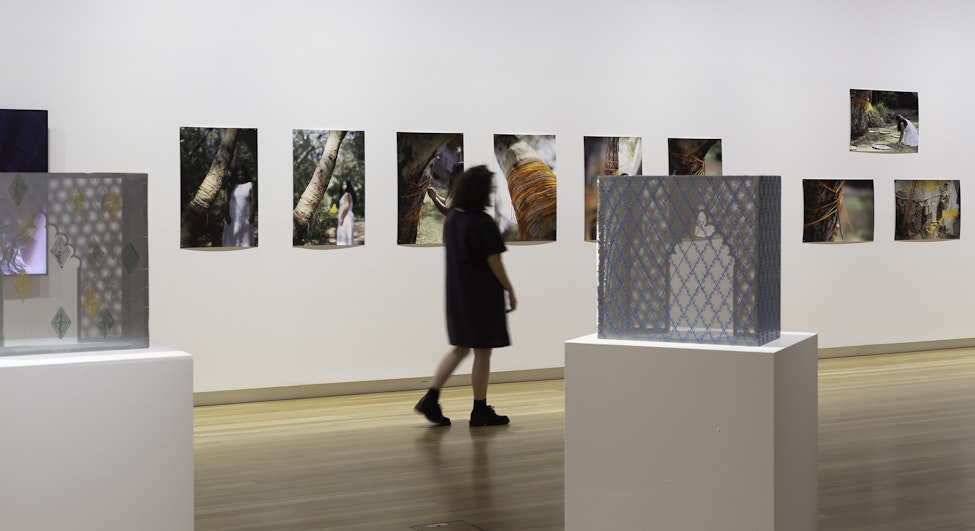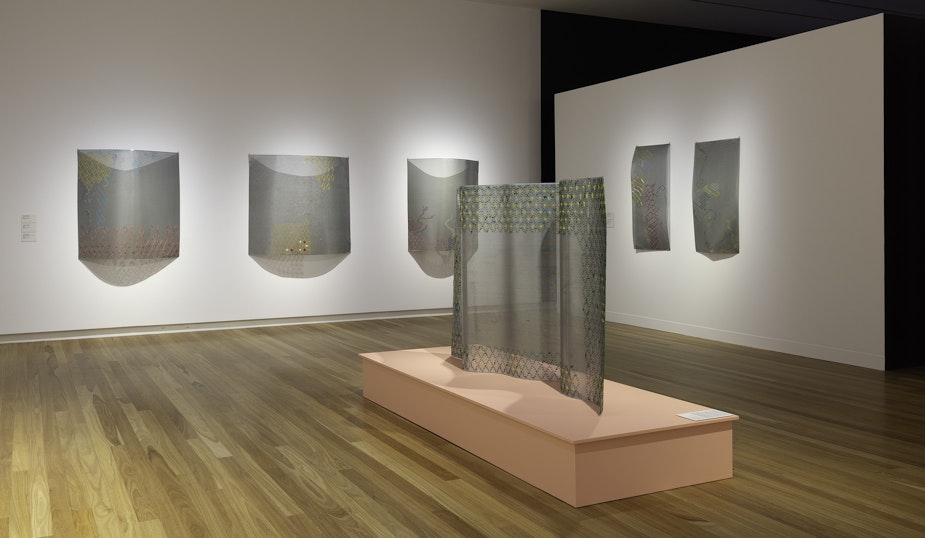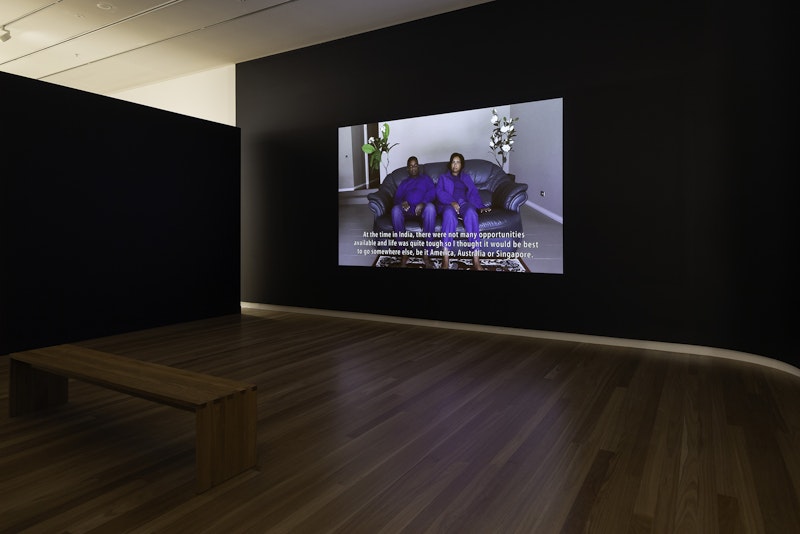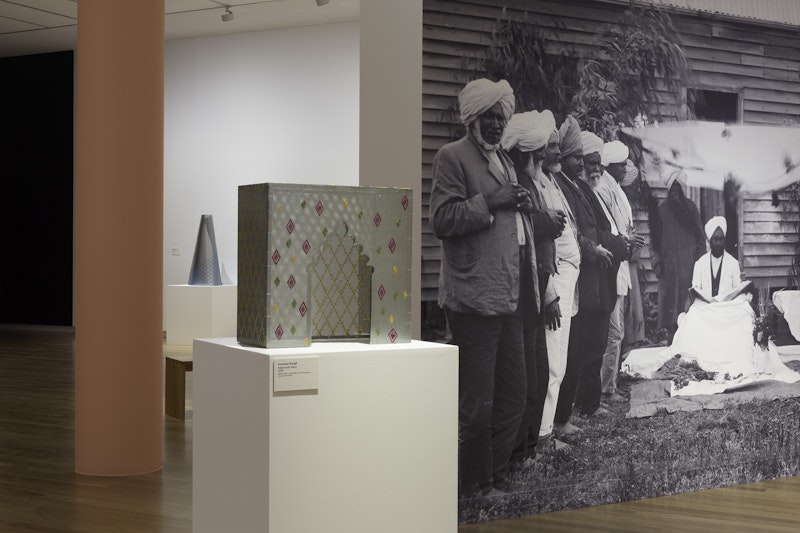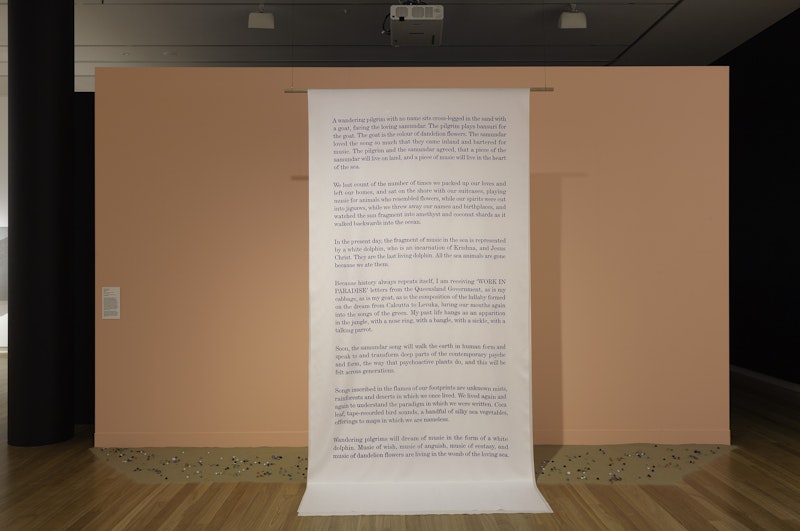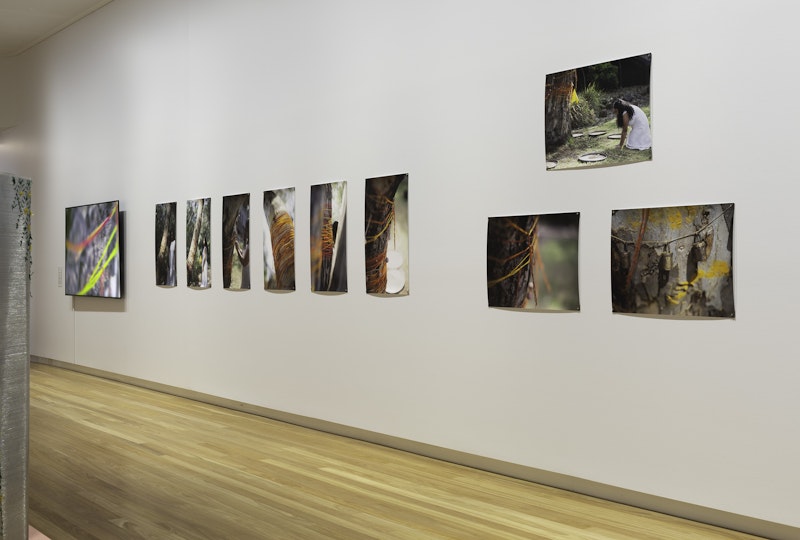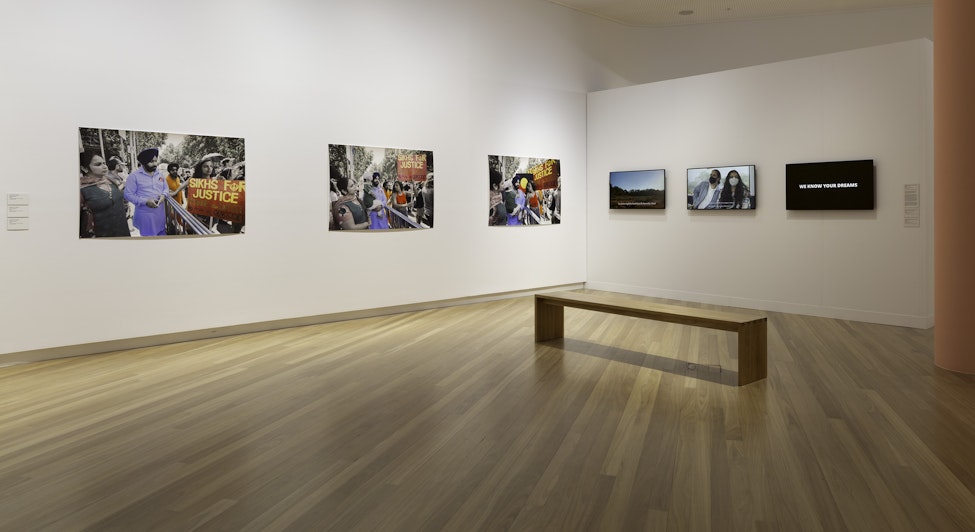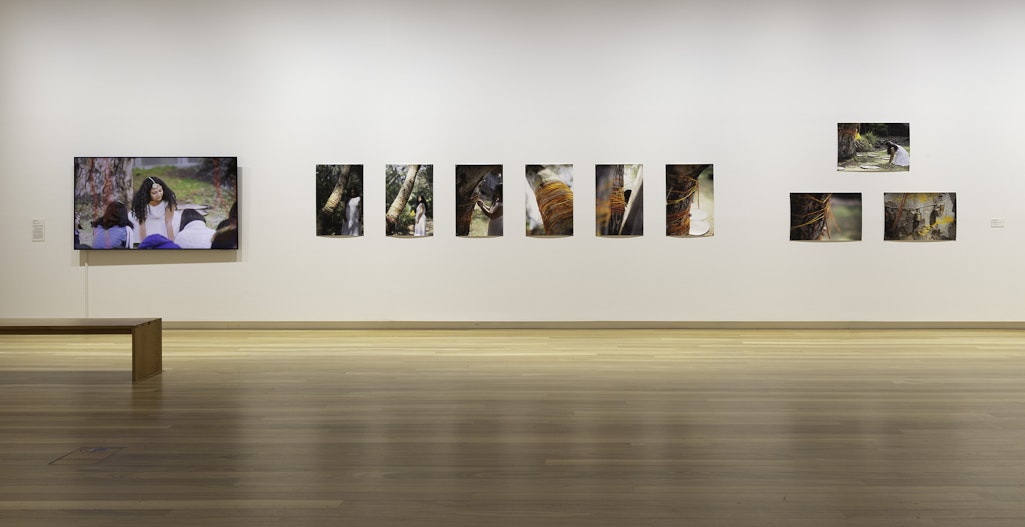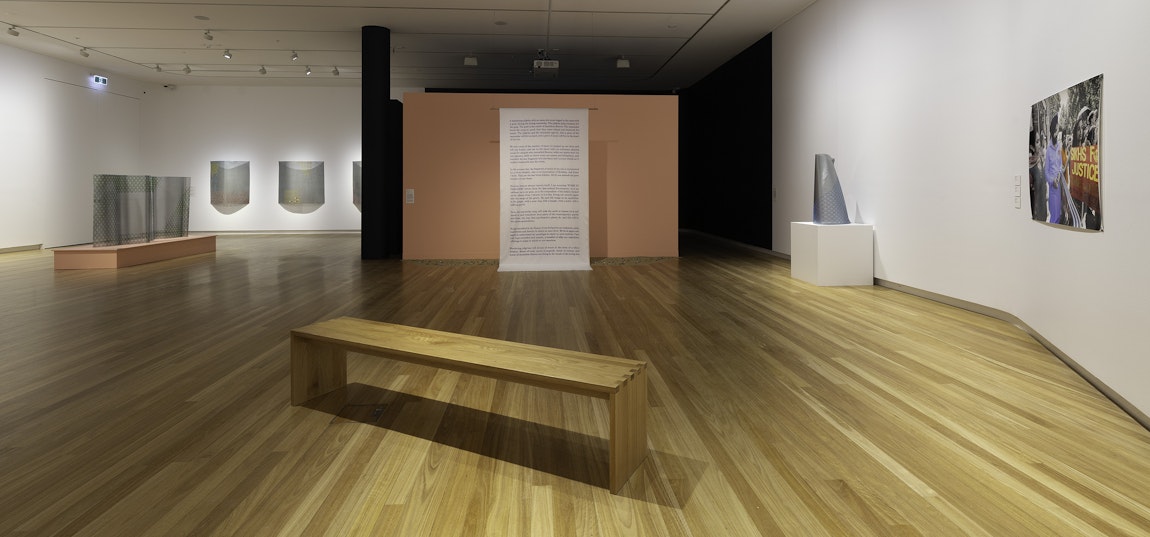 Past Locations
Benalla Art Gallery
5 August - 16 October 2022
A group of Sikhs gathered at Siva Singh's property at Reef Hills outside Benalla, 1920; photo: WJ Howship Collection, University of Melbourne.
4A Centre for Contemporary Asian Art, Benalla Art Gallery and Bunjil Place wish to thank the following people and groups for their advocacy, research, advice and support. These contributions have left a legacy of stronger awareness and understanding of Siva Singh's story, and directly assisted in developing and delivering Bush Diwan and associated public programs:
Benalla Migrants Association
The Sikh communities of Benalla, Shepparton and northeast Victoria
Benalla Historical Society
Australian Indian Historical Society
Shepparton Sikh Gurdwara
Tandoori Hut Benalla
Benalla Migrant Camp
Australian Sikh Heritage