Performance X 4A at Art Central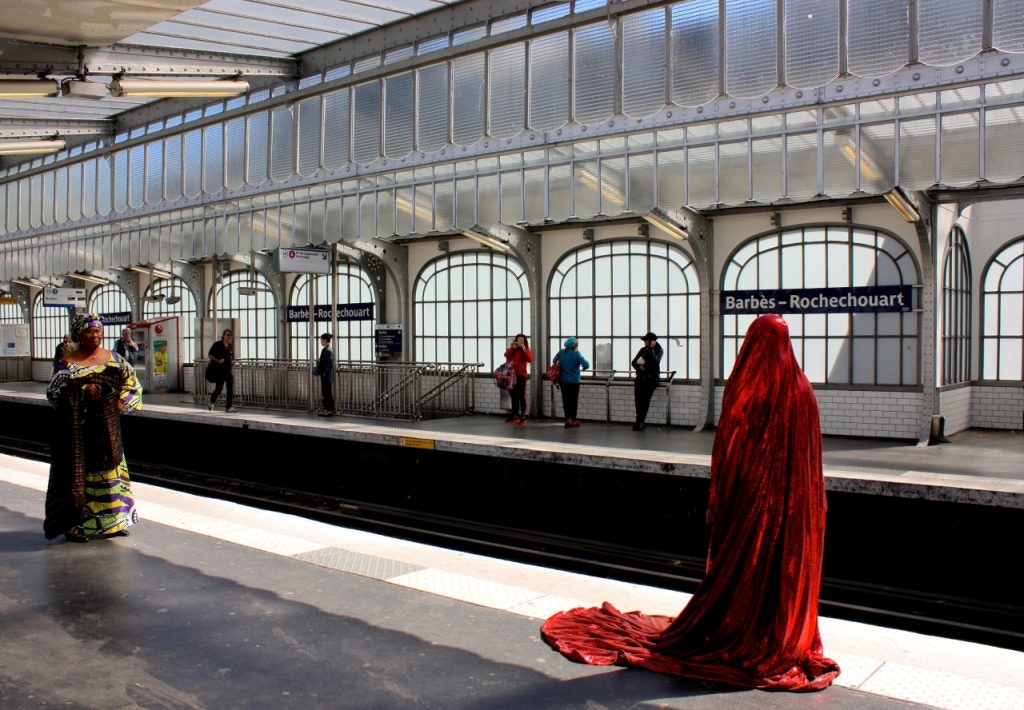 When
20 March 2017 -
25 March 2017
Location
Art Central Hong Kong
9 Lung Wo Road, Central, Hong Kong
4A returns to Art Central Hong Kong with a performance program with a series of diverse and compelling works. These leading performance artists are all working to question and challenge expectations of the norm – they ask you to imagine yourself in a different form, challenge you to rethink your expectations and invite you to speculate on a spectacle. Through the six days of the fair these artists will perform new iterations of some of their most lauded works. Tobais Gutmann's face-o-mat returns to Asia after adventures in Papua New Guinea and Japan to refigure and redesign your face, Anida Yeou Ali's Red Chador will weave through the crowds alongside you as you browse the booths and Hahan will invite you to hack the art market. Premiering at Art Central will be new performance works from Enoch Cheng (HK) and Amrita Hepi (AUS).
Works that will be presented as part of Performance x 4A at Art Central are:
Enoch Cheng – Fair Gestures/ 動靜不失其時
Uji Handoko Eko Saputro aka Hahan – Speculative Entertainment No.1 Hong Kong Edition
Tobias Gutmann – Face-o-Mat
Amrita Hepi –This ______________ may not protect you but at times its enough to know it exists.
Anida Yoeu Ali – The Red Chador – Ban Me!
Curators
Top image: Anida Yoeu Ali, The Red Chador, Paris, April 2015; courtesy the artist.