Justine Youssef: All Blessings, All Curses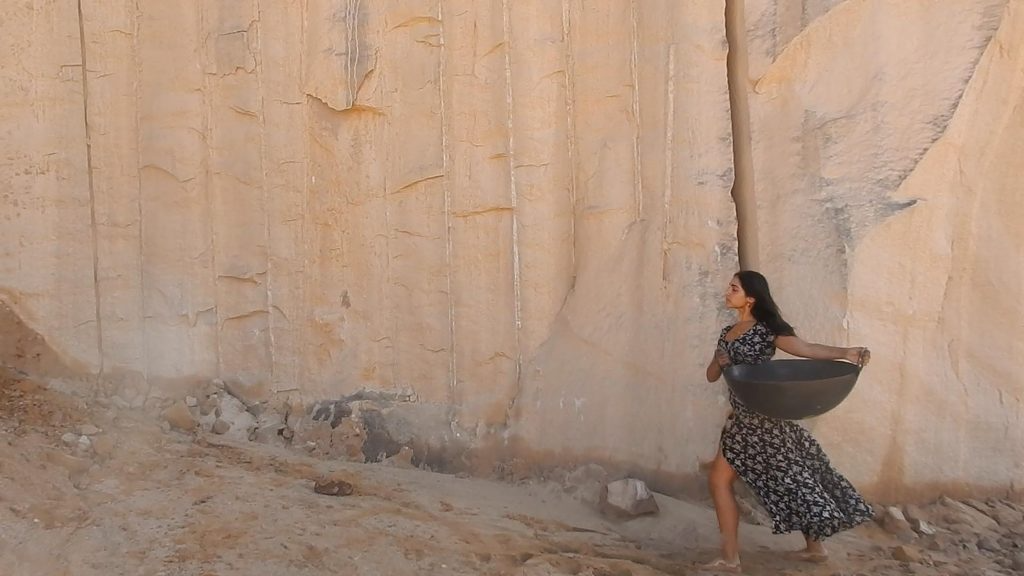 When
02 November 2018 -
16 December 2018
Location
4A Centre for Contemporary Asian Art
181-187 Hay St, Haymarket
All Blessings, All Curses presents recent and newly commissioned works by Sydney-based artist, Justine Youssef. Born in the heart of Western Sydney, Youssef's practice negates the stifling white heat of global xenophobia with deeply personal and universal ruminations that layer the smell, sights and textures of her ancestral homeland, Lebanon.
The strength of Justine Youssef's practice lies in the poetics of her storytelling and observations: a teacher blackens Arabic script, fearing that it contains a religious hate message; a smoke detector deafeningly sounds as a mother burns bakhoor to rid the house of the evil eye; the looks of confusion two girls receive as they scrub clean a Persian rug in their driveway. These scenes represent the lived experience of the artist who transforms everyday occurrences into visual metaphors.
Justine Youssef's intuitive methodology draws upon this archive of personal memories as a departure point for All blessing, all curses. Employing sculpture, video, installation and text, Youssef examines the difficult experiences of misunderstanding with the grand subjects of faith, love, family and home. In doing so, she creates immersive experiences that are both epic and intimate – whispering invocations of promise, comfort and resistance.
View the Justine Youssef: All Blessings, All Curses roomsheet here.
Curators
Artists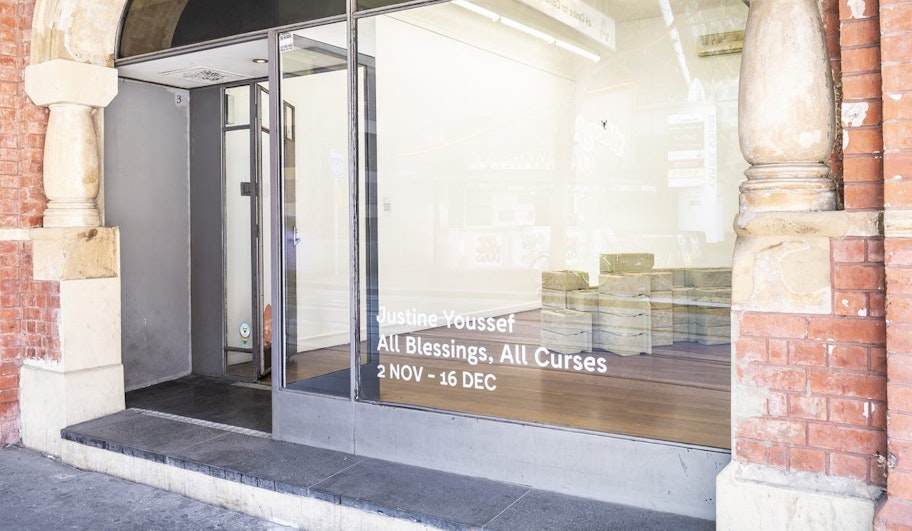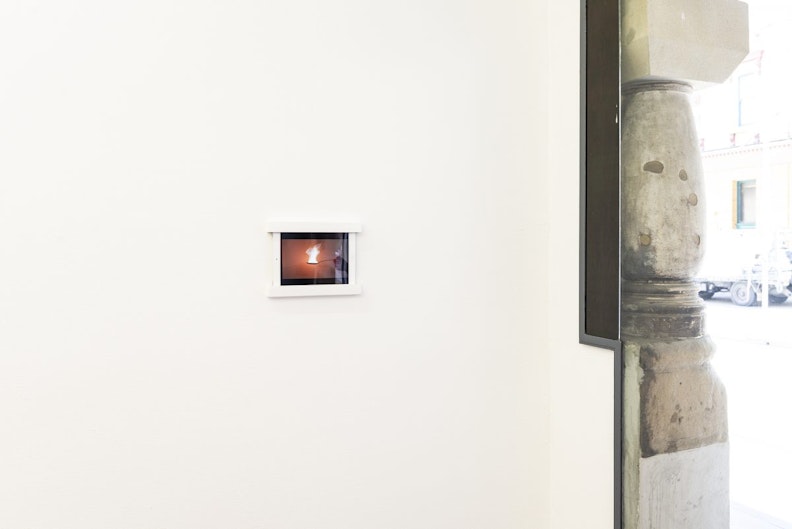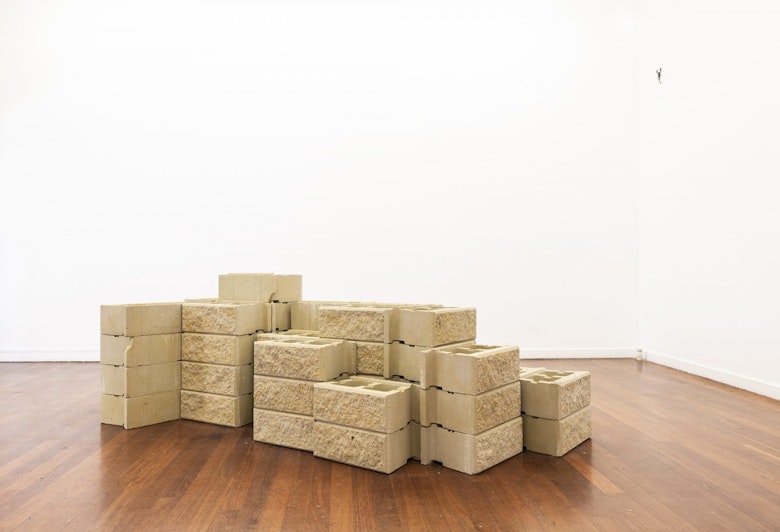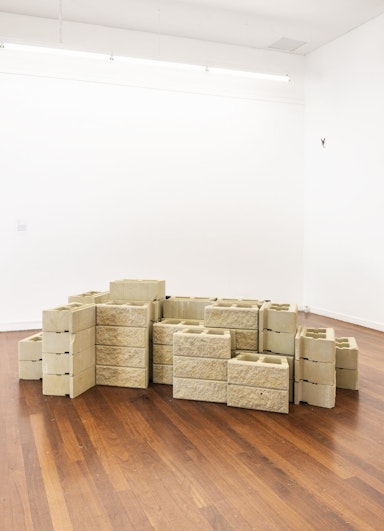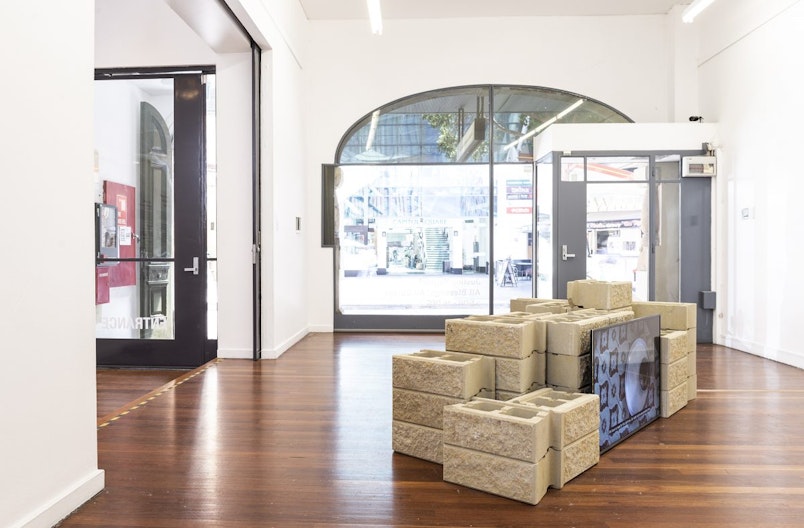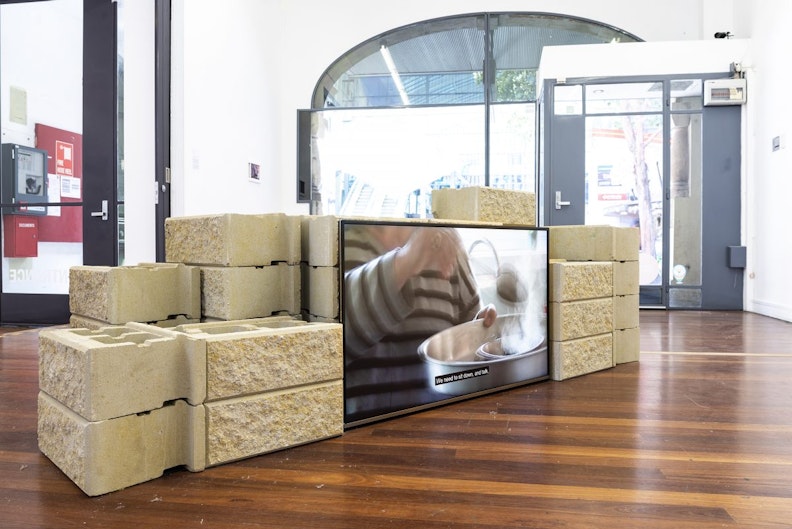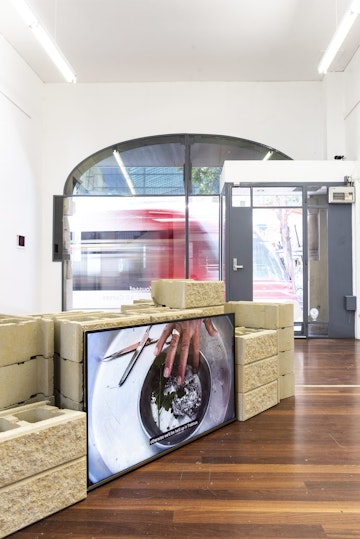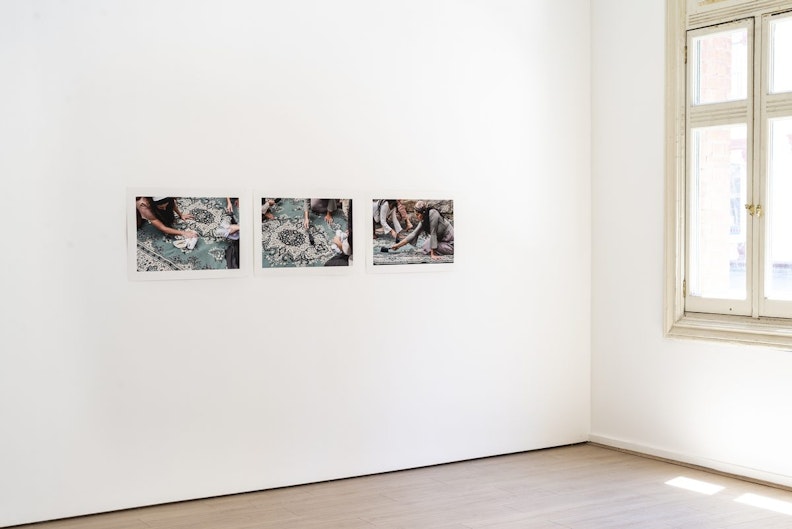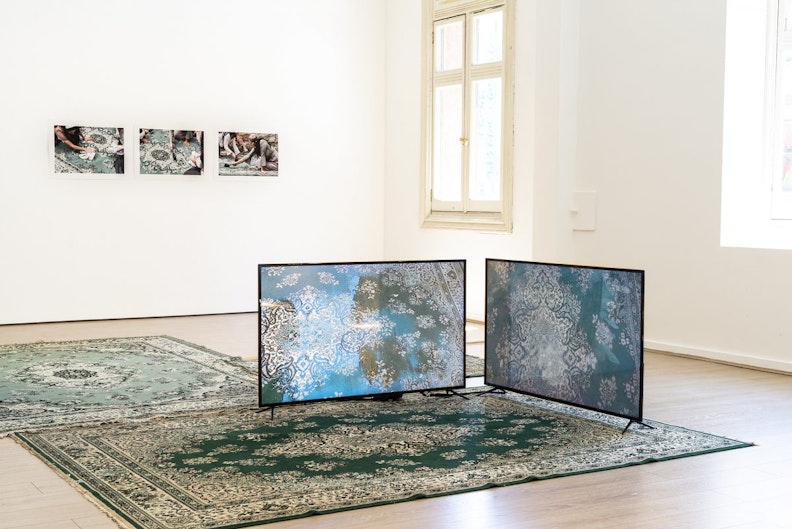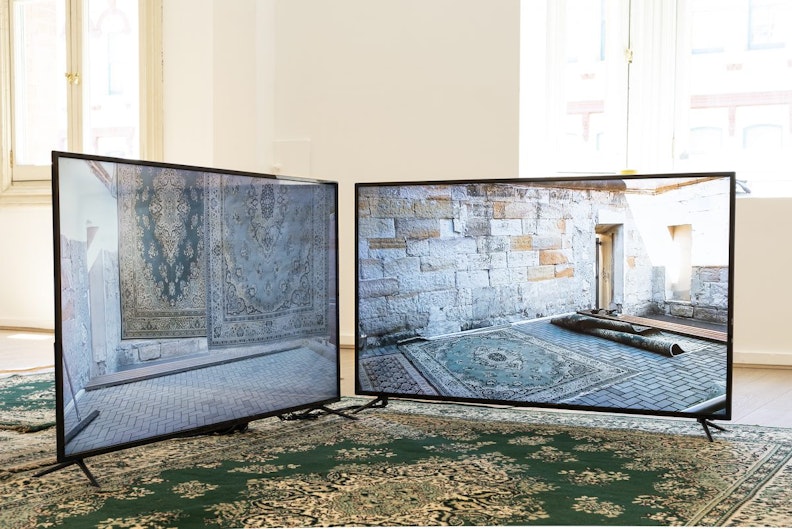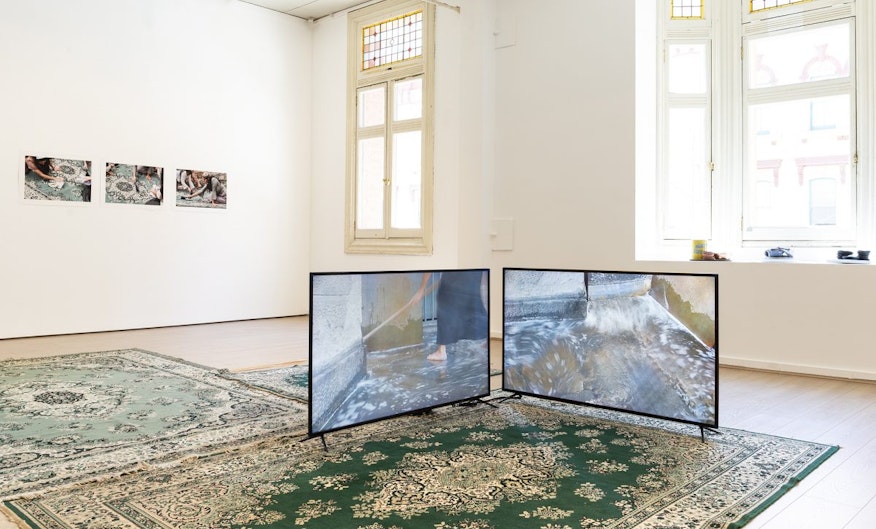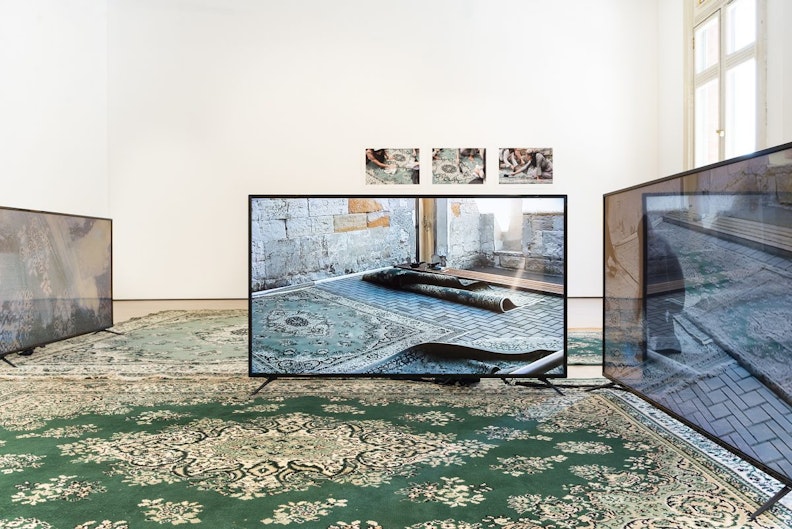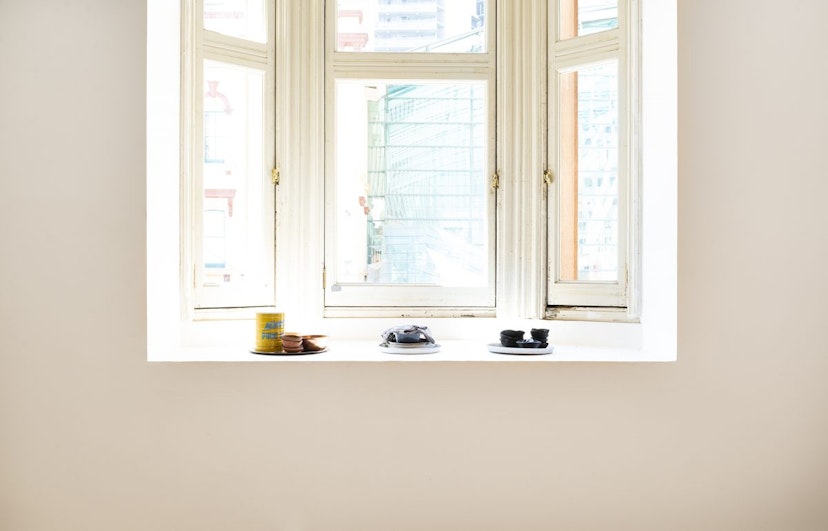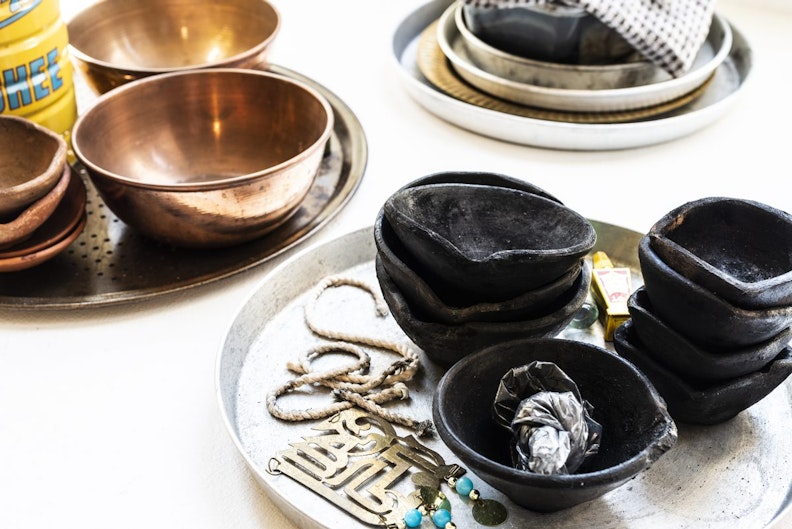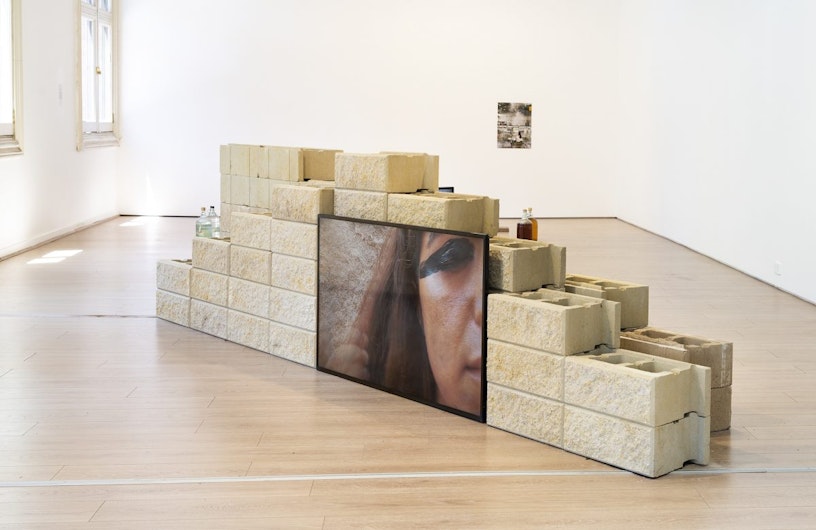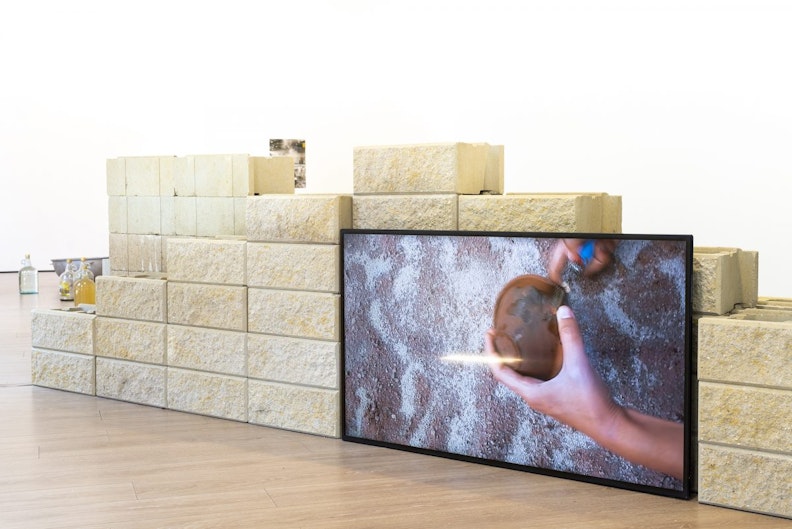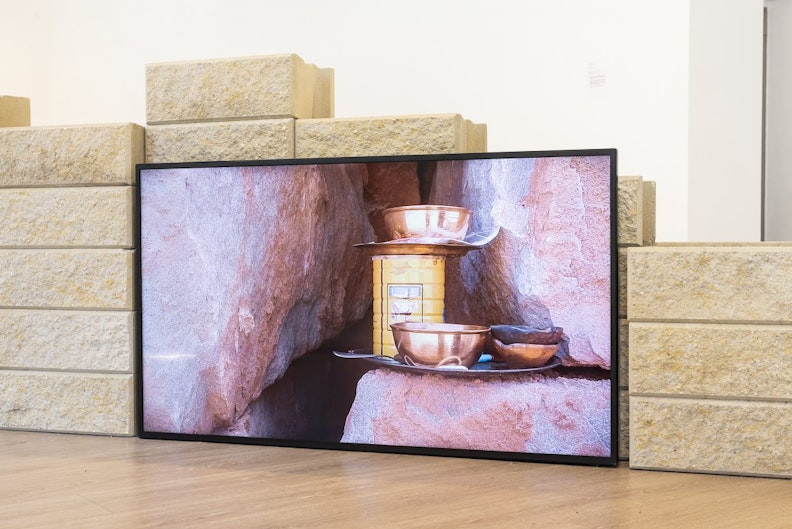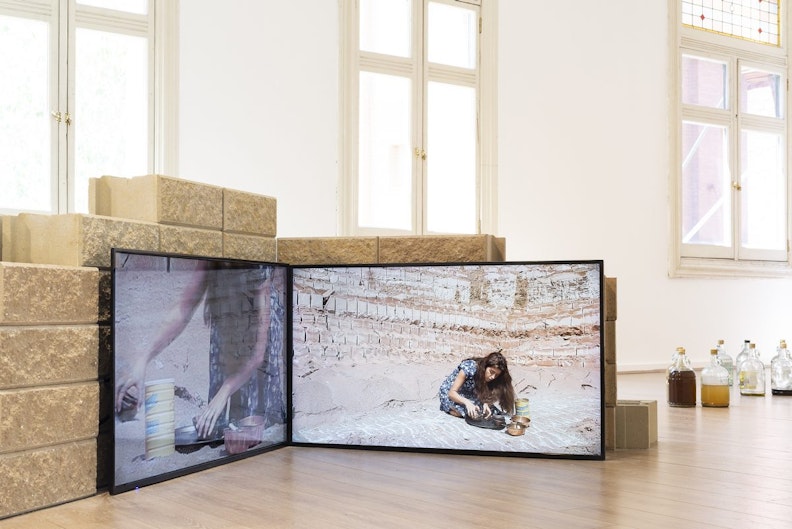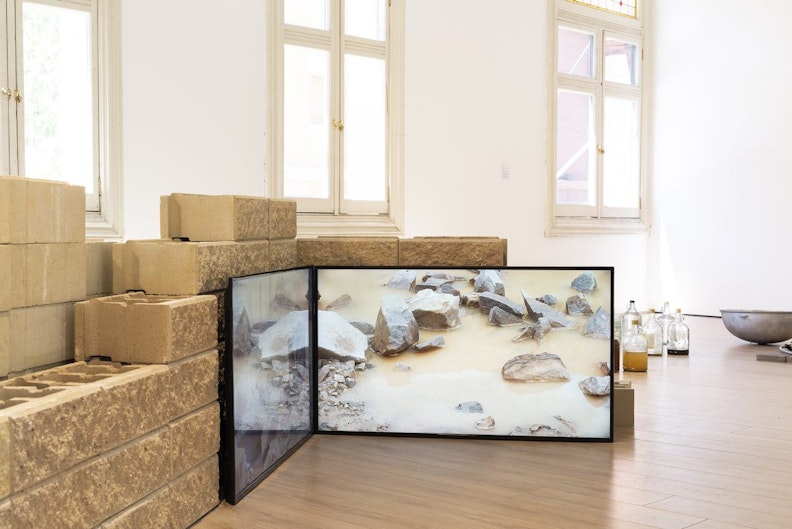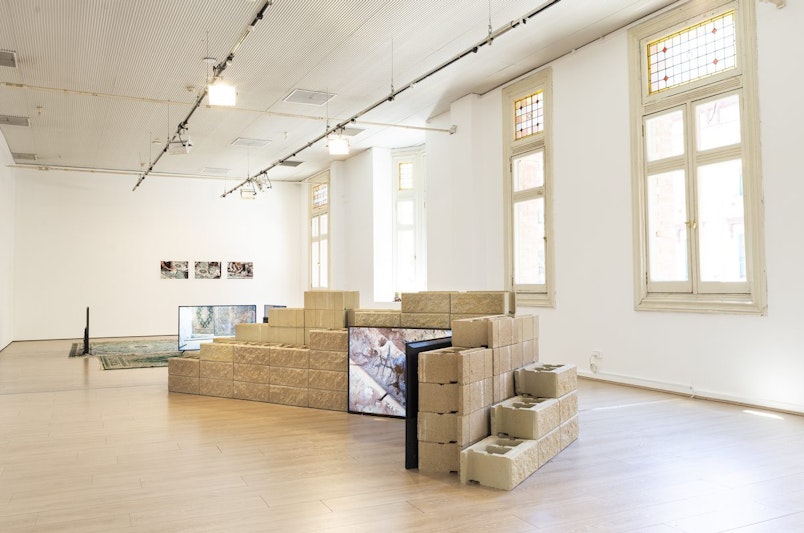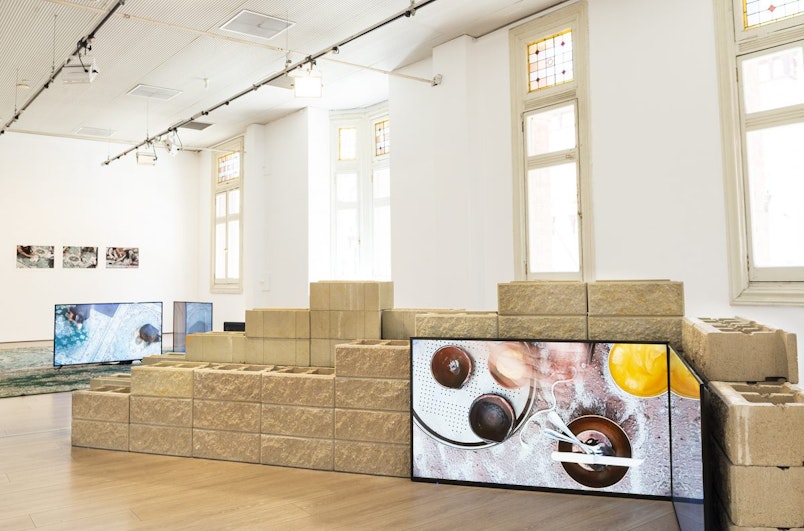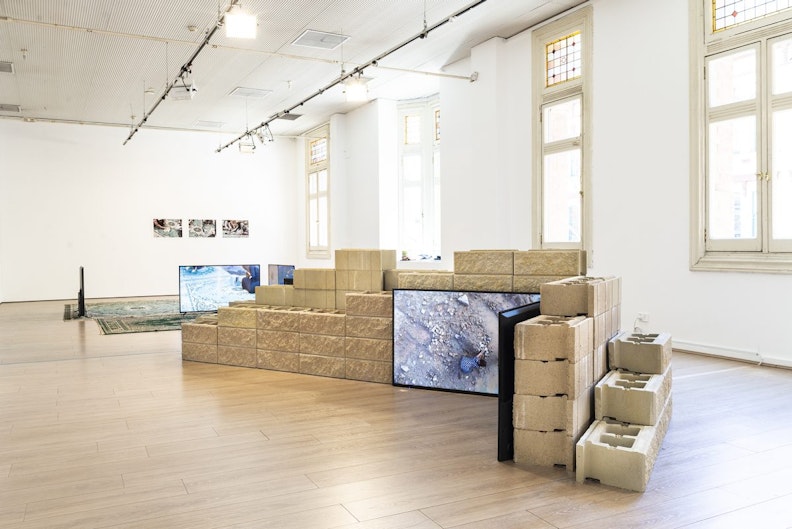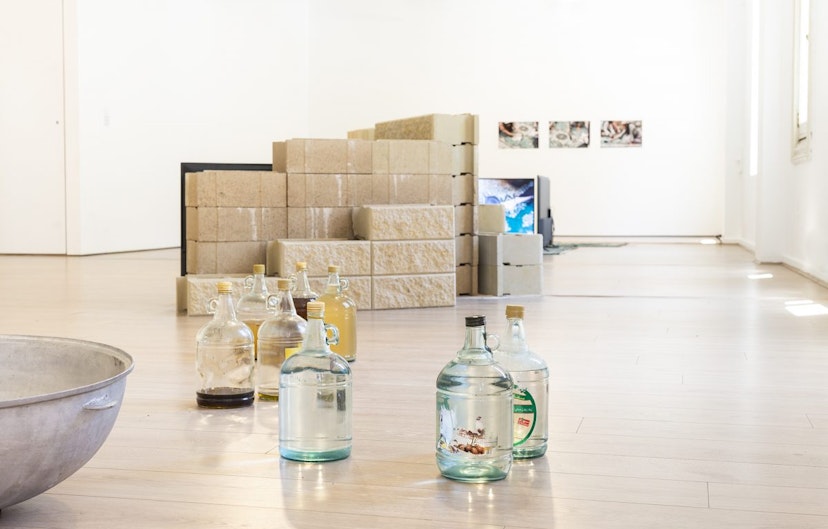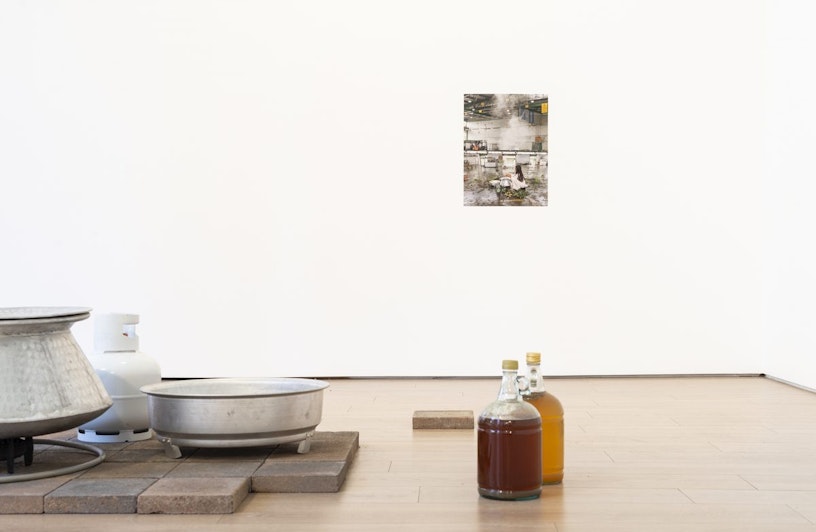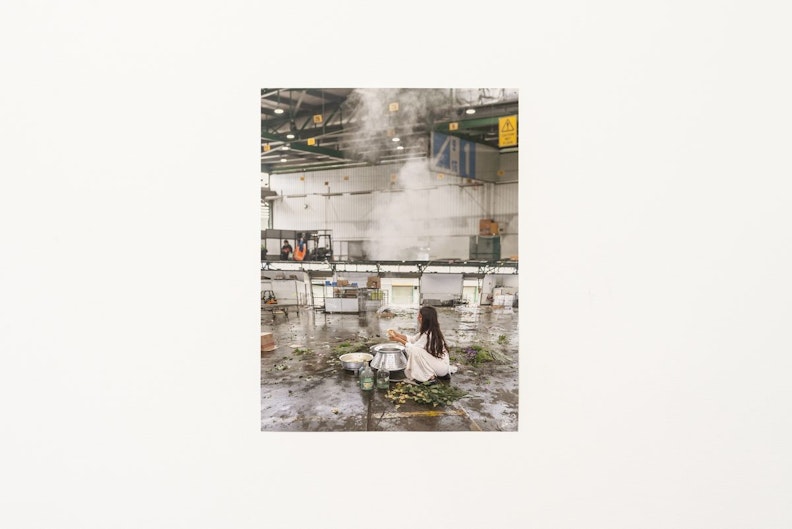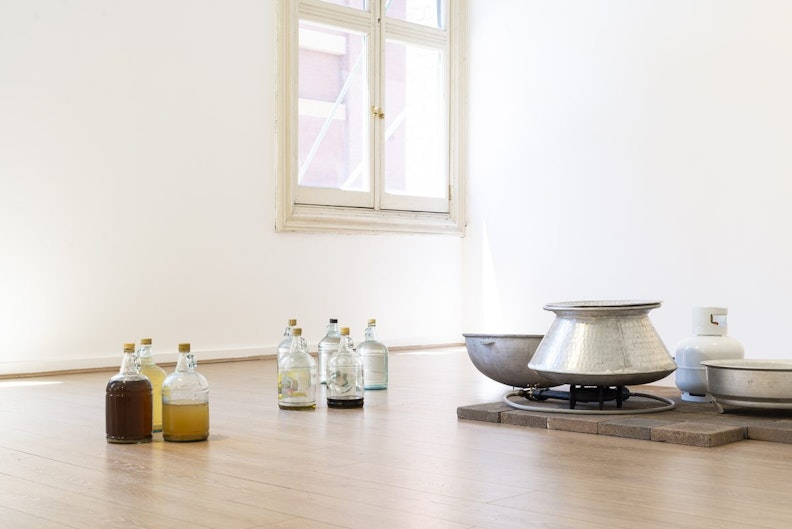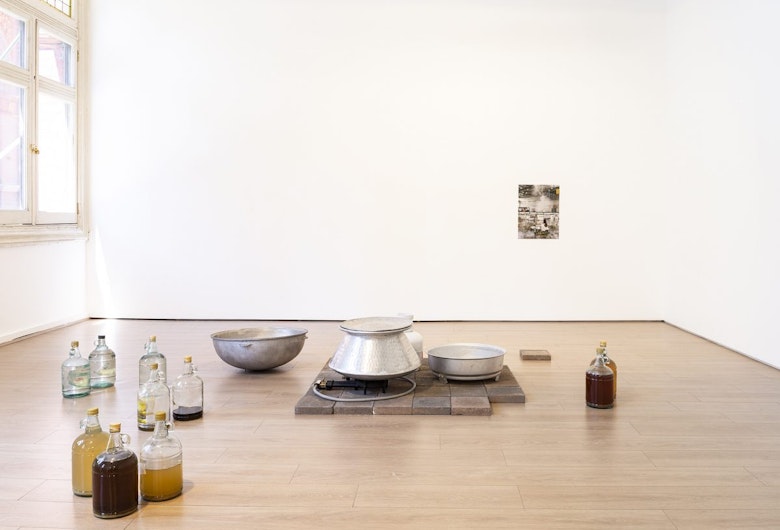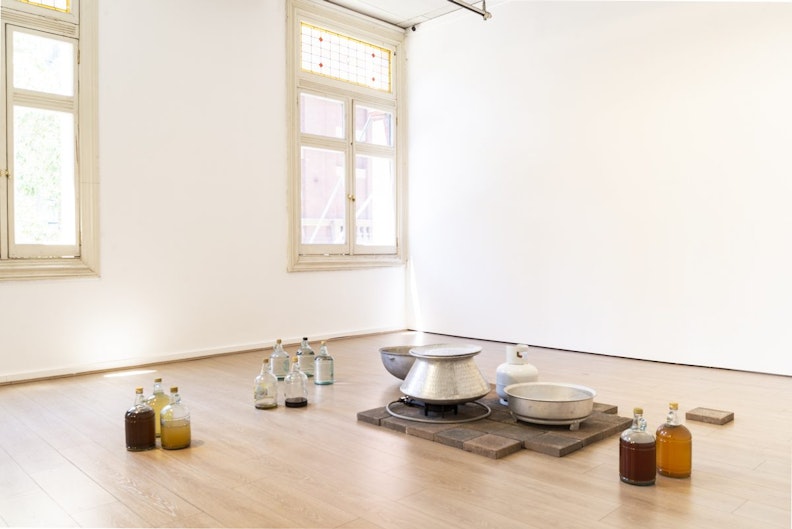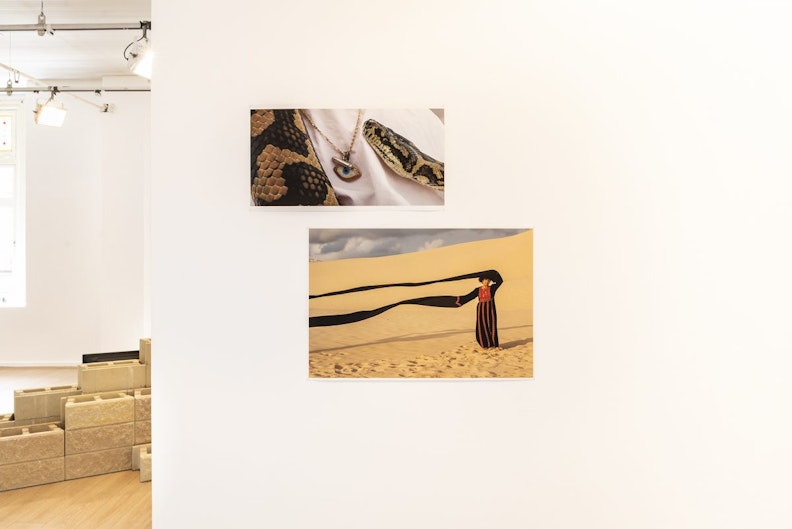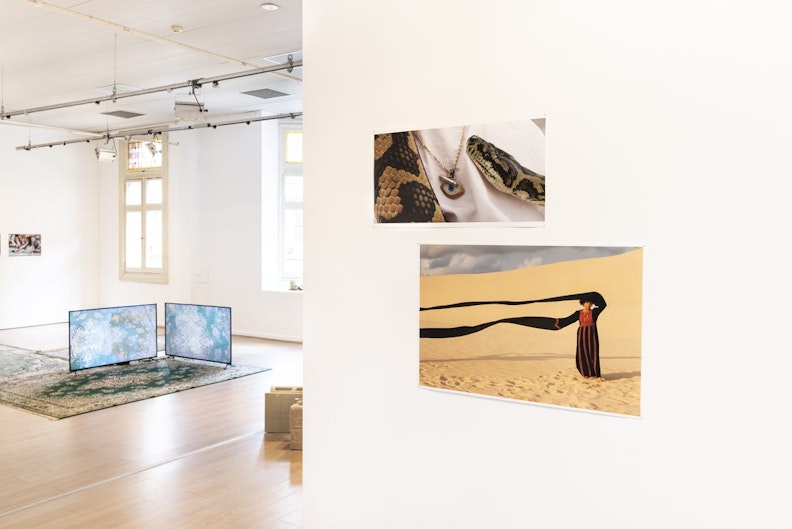 Top image: Kohl_Still_Ali_Youssef-8-1024x576