Eugenia Lim:
The People's Currency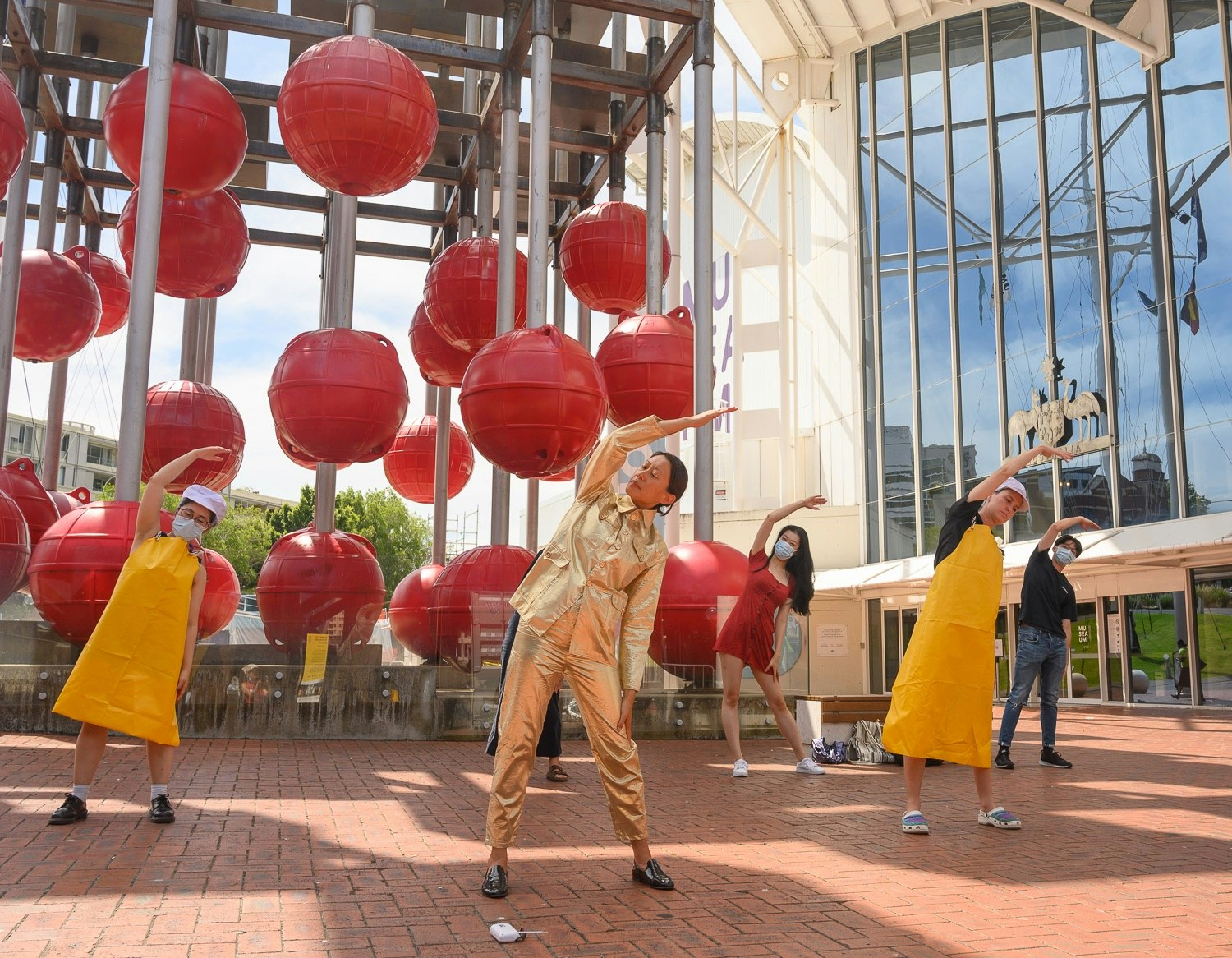 When
28 January 2022 -
30 January 2022
Location
Australian National Maritime Museum
This Lunar New Year, Eugenia Lim will present the performance The People's Currency. Taking its name from Renminbi (China's currency), the work explores the social impacts of globalisation upon those who seek their fortunes in the factories of China – or the 'workshop of the world'. The People's Currency turns Darling Harbour into 'Renminconn', a closed loop 'special economic zone'. Dressed as a gold Mao-suited 'Ambassador', Lim will inhabit a factory printing counterfeit currency of her own design and act as floor manager to this 'factory' of workers. In exchange for basic menial work, the 'employee' will be remunerated in The People's Currency.
Eugenia Lim says: "Since The People's Currency's original commissioning by 4A in 2017, the world has changed irrevocably. The pandemic and the climate emergency mean our lives and futures have never been both more separated and connected. For me, it's such an interesting moment to revisit this work, and I'm thrilled and honoured to don the golden suit to perform and connect with audiences in the context of the Maritime Museum, Darling Harbour in the heart of Sydney, on Gadigal lands."
Image: Eugenia Lim, The People's Currency, 2017; commissioned by 4A Centre for Contemporary Asian Art, supported by the City of Melbourne and part of Asia TOPA Triennial. Photo by Zan Wimberley.
Artists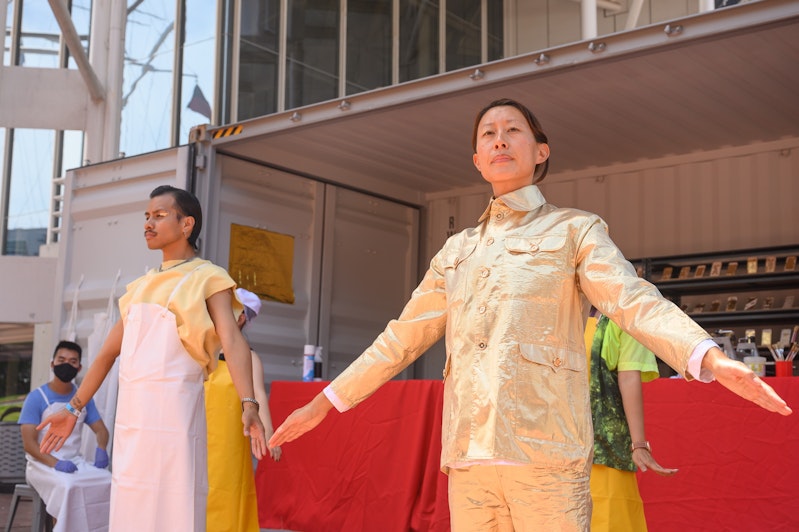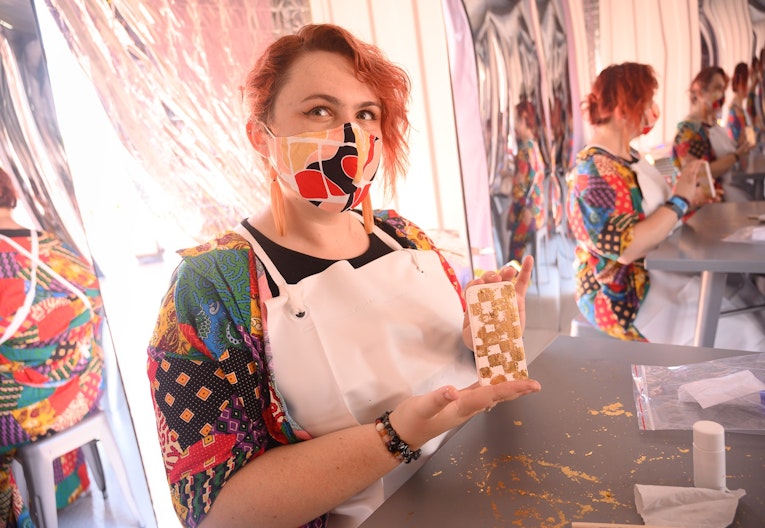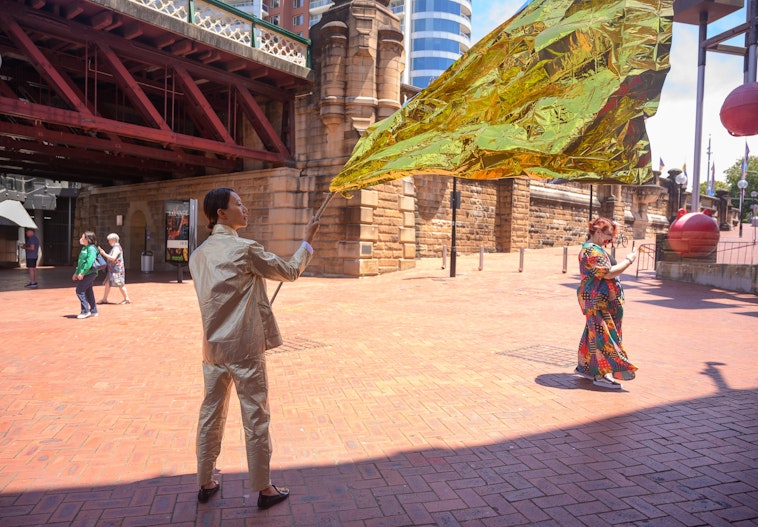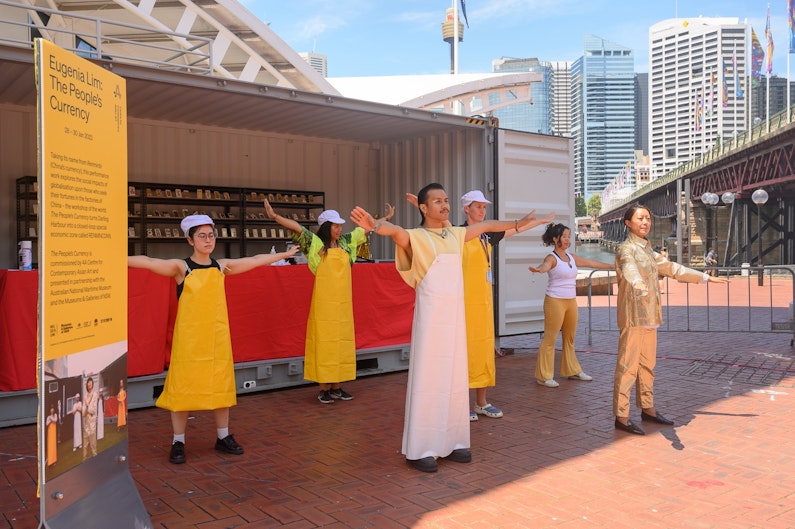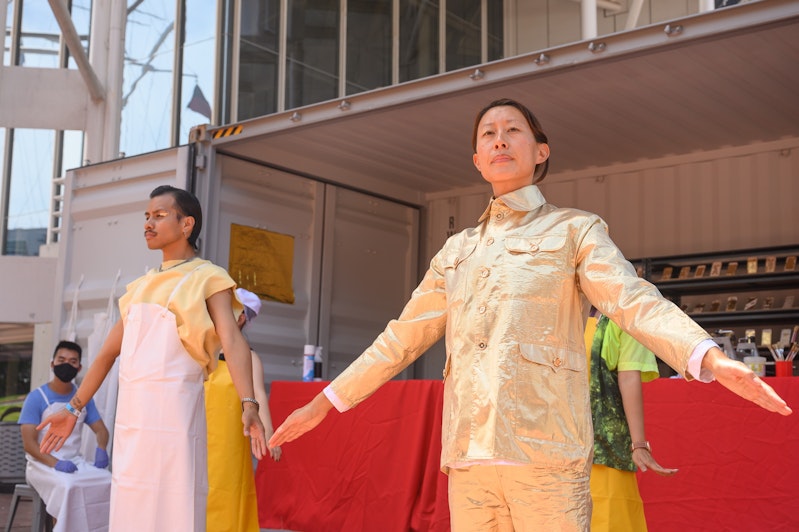 Events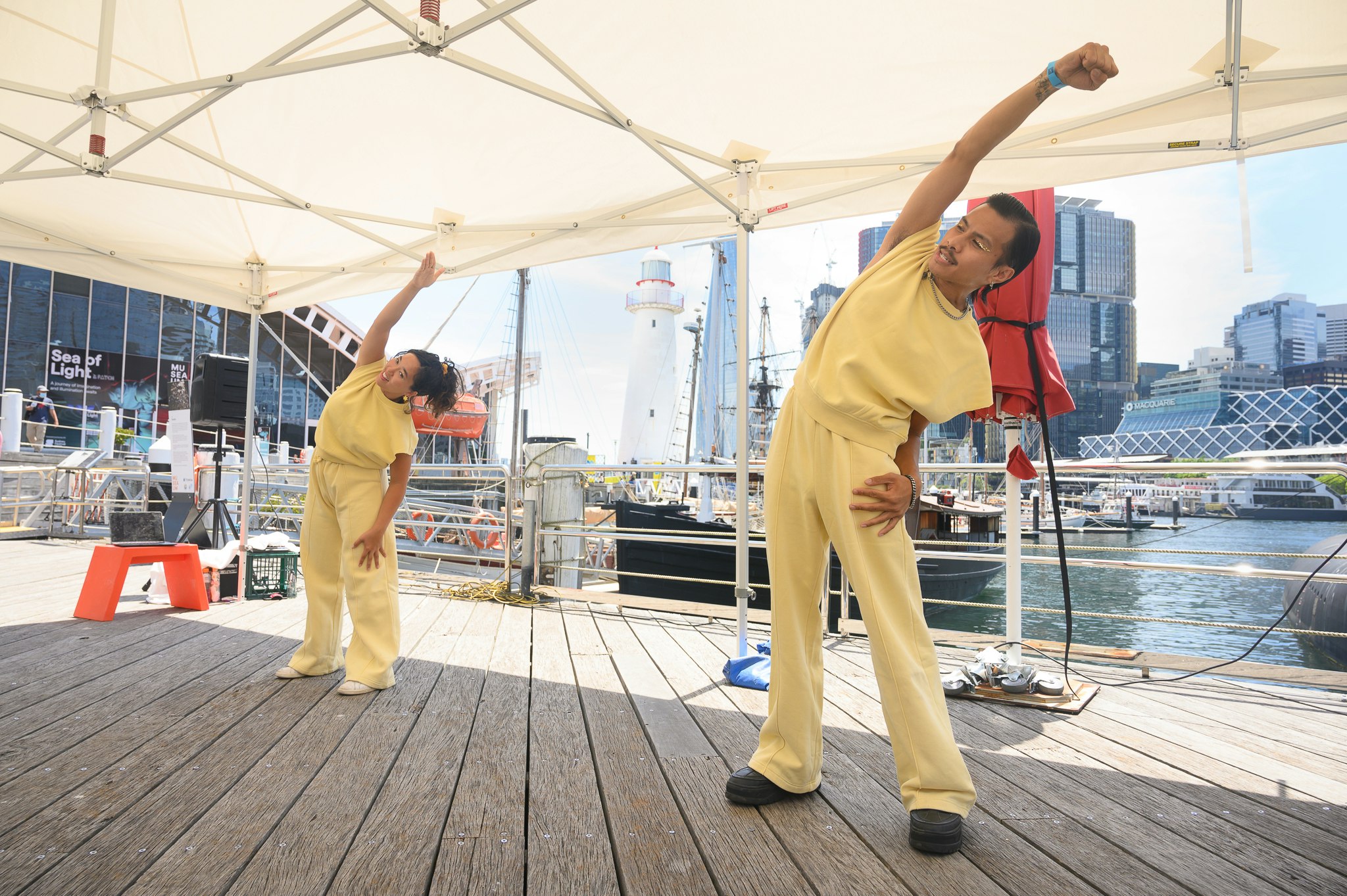 Top image: Eugenia Lim: The People's Currency, 2022; commissioned by 4A Centre for Contemporary Asian Art and presented in partnership with the Australian National Maritime Museum; photo: Dorcas Tang