4A Kids Workshop: Calisthenics with Jeremy and Reina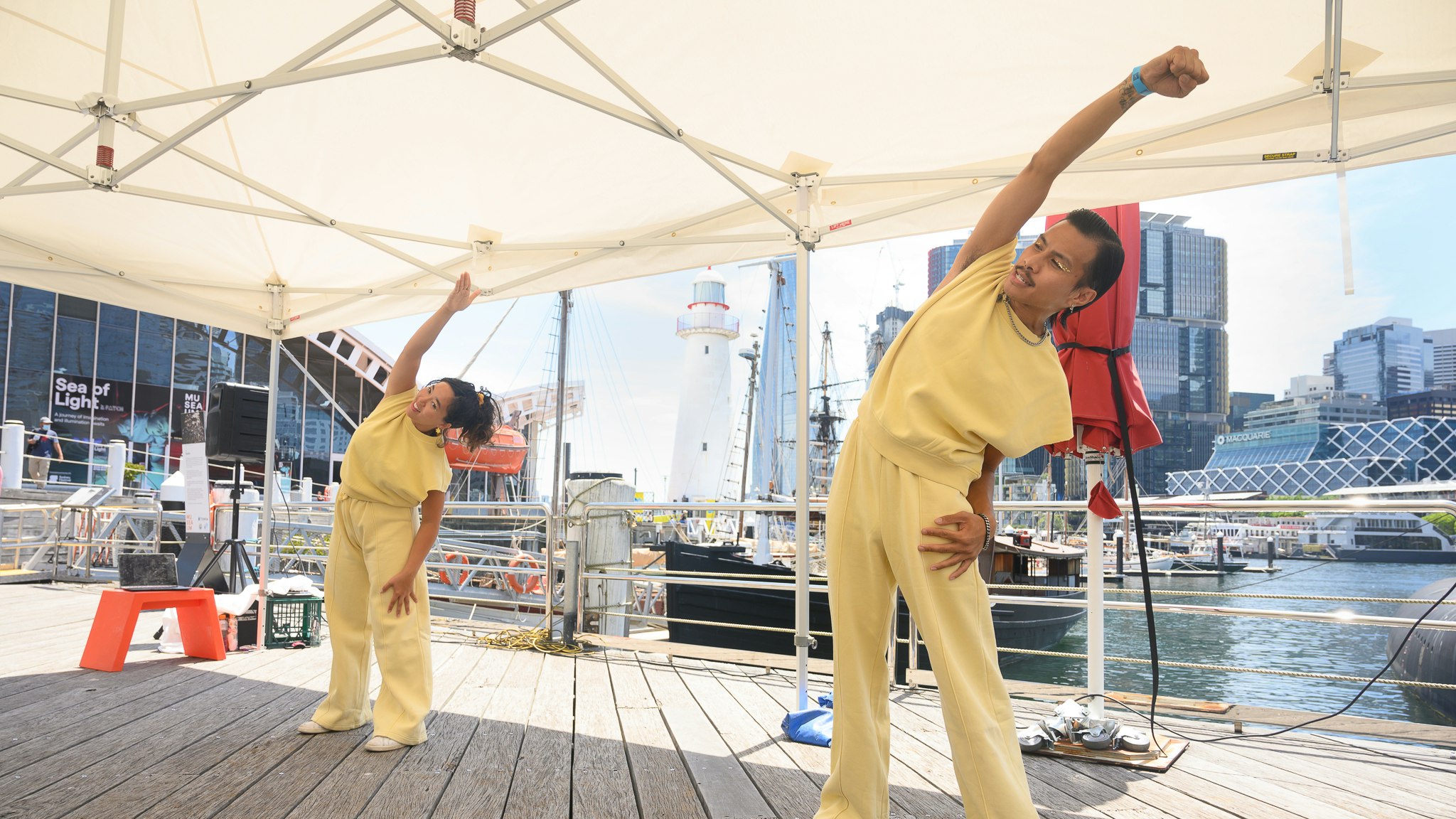 When
Saturday, 29 January 2022, 1:00am
Saturday, 29 January 2022, 3:30am
Sunday, 30 January 2022, 1:00am
Sunday, 30 January 2022, 3:30am
Location
Australian National Maritime Museum
Stay cool and active this summer with 4A's invigorating calisthenic workshops! Inspired by the live performance Eugenia Lim: The People's Currency, this children's workshop will be instructed by Sydney dance-makers Jeremy Santos and Reina Takeuchi. Learn fun and simple ways to move your body and switch between personas – just like Eugenia's gold-suited character, the Ambassador!
Suitable for children aged 6+. All children must be accompanied by a parent or guardian.
Eugenia Lim: The People's Currency is commissioned by 4A Centre for Contemporary Asian Art and presented in partnership with the Australian National Maritime Museum.
Admission is free. Book your spot here.
Artists
Associated Exhibition