Choi Jeong-Hwa: Love Me, Pig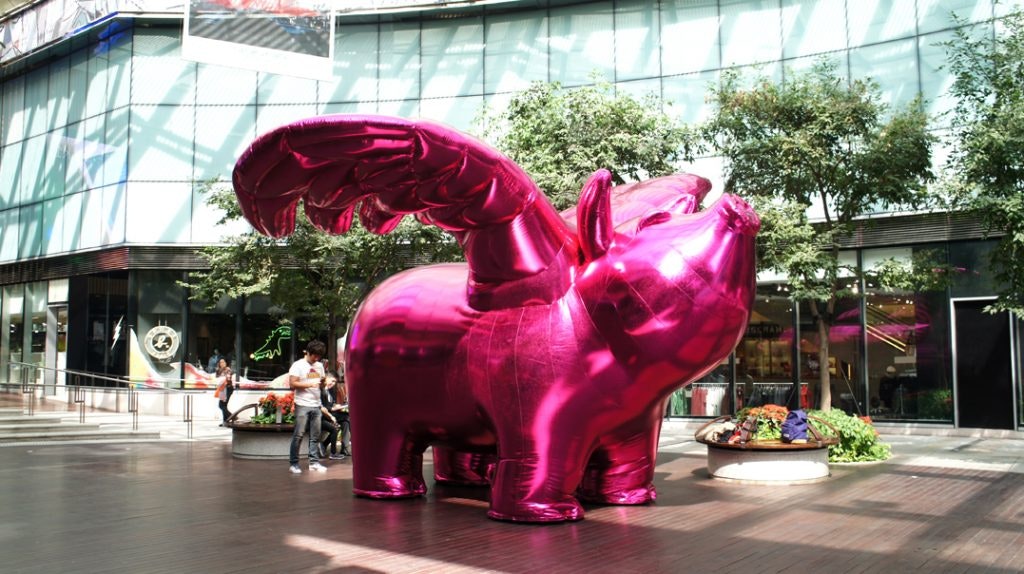 When
02 February 2019 -
18 February 2019
To celebrate Lunar New Year 2019 in the Darling Harbour precinct, 4A Centre for Contemporary Asian Art (4A) is creating a special installation to mark the festival. Leading international artist Choi Jeong-Hwa has collaborated with 4A to present a continuation of his Happy Happy Project with his world-renowned inflatable flying pink pig Love Me, Pig visiting Sydney for the first time. Two editions of Love Me, Pig have been adapted for display as part of the Lunar New Year Festival in Sydney and will be the centre point of celebrations in Darling Harbour, with one positioned outside the Chinese Garden of Friendship, and one outside the ICC.
Choi Jeong-Hwa has always been inspired by everyday objects where he builds oversized sculptures from moulded plastics and inflatables. His work is characterised by its ability to speak to audiences with Mr Choi seeking to make art not for museums or galleries but for everyone. In Sydney new editions of Love Me, Pig have been created to celebrate the Lunar New Year of the Pig and playfully celebrates the pig as an East Asian symbol for wealth, fortune and luck.
On the first weekend of the festival from Saturday 2 February, watch the pigs come to life for their first inflation and see live water painting from calligraphy expert, Master Dongyang, as he creates an engaging public performance, painting wishes for Sydney in the coming year – a special moment that will activate these spaces. Audiences will be invited to water paint their own wishes for the new year on the grounds around Love Me, Pig.
After the painting event to coincide with the opening of the Lunar New Year festival, Love Me, Pig will remain on display until February 18, throughout the New Year celebrations.
Artists