UNSW Art & Design and 4A present: Photographs, Photocopies, and Lianhuanhua: The Early Works of Wang Youshen, 1985-1990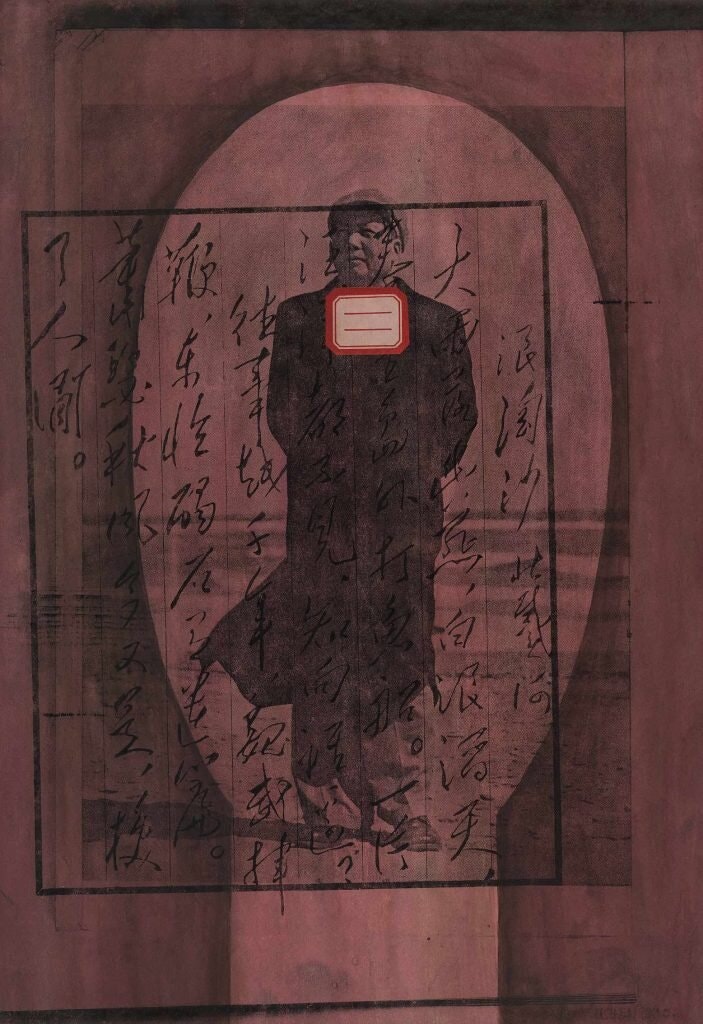 When
Wednesday, 2 December 2020, 7:00am
After the first electrostatic photocopier was successfully replicated in 1966, based on an imported Xerox photocopier, the Chinese photocopier machine industry continued to develop, particularly from the mid-1980s. With relatively easy access, and a zeal for experimentation typical of the '85 New Wave Movement, the use of photocopiers to produce new artworks emerged in the Central Academy of Fine Arts (CAFA) in Beijing. Having reopened in 1978, after the turmoil of the Cultural Revolution, the CAFA curriculum encouraged artistic exploration in different media and materials. By examining works, particularly lianhuanhua "linked/serial pictures", produced with a photocopier by Wang Youshen, then a student in the Nnianhua (new year painting) and Lianhuanhua Department at CAFA, this talk investigates the combination of photography and photocopying as an experimental medium, and how reproduction endowed traditional genres such as lianhuanhua with a new "aura" in 1980s China.
In this talk, Dr. Shuxia Chen argues that the way this new "aura" was generated by crossing over between media, materials and genres, broke boundaries in a manner typical of postmodern or contemporary art practices, and hence sheds light on the emergence of contemporary art in China from the 1990s.
---
ABOUT THE SPEAKERS:
Dr. Shuxia Chen is an art historian and curator of Asian art. She holds a PhD from the Australian National University, an MA in Art History from the University of Sydney, and an MA in Studio Art (Honours) from Sydney College of the Arts. Her research focuses on modern and contemporary Chinese photography, artist groups, and post-socialist visual culture. Shuxia's research has been published in journals such as Trans-Asia Photography Review, Yishu: Journal of Contemporary Chinese Art, Made in China and Artforum. Since 2007, Shuxia has also worked with a range of museums and galleries in China and Australia as a curator and exhibition manager. Her current curatorial projects include: "A Home for Photography Learning" (Beijing and Hong Kong, 2018-2020), "Auspicious Beings" (Sydney, 2020-2021), and "Wayfaring: '70s and '80s Taiwanese
Photography" (Canberra, 2020).
Dr Yu-Chieh Li is the inaugural Judith Neilson Postdoctoral Fellow in Contemporary Art at UNSW Art and Design, Sydney. She was an Andrew W. Mellon C-MAP Fellow at the Museum of Modern Art, New York (2013-2015) and adjunct researcher at Tate Research Centre: Asia (2017-8) in London. Her research focuses on two areas: performance art and artist-led research responding to decolonial struggles in the Sinosphere, and the tension between locally-generated art discourses and neoliberal globalisation. Her publications appear in Art in Translation, Art Monthly Australasia, and post: Notes on Modern and Contemporary Art Around the Globe, with an edited volume Xu Bing: Beyond the Book from the Sky recently published by Springer. Currently she is working on a book project examining the artistic autonomy of post-socialist China.
Top image: Wang Youshen, 1990, Portrait Series, 王友身1990-人像系列·资料
Presented by UNSW | Art & Design in partnership with 4A Centre for Contemporary Asian Art.
Series organisers: Prof Paul Gladston and Dr Yu-Chieh Li.