माँ की रसोई Maa Ki Rasoi (My Mother's Kitchen): Pratha Nagpal & Madhullikaa Singh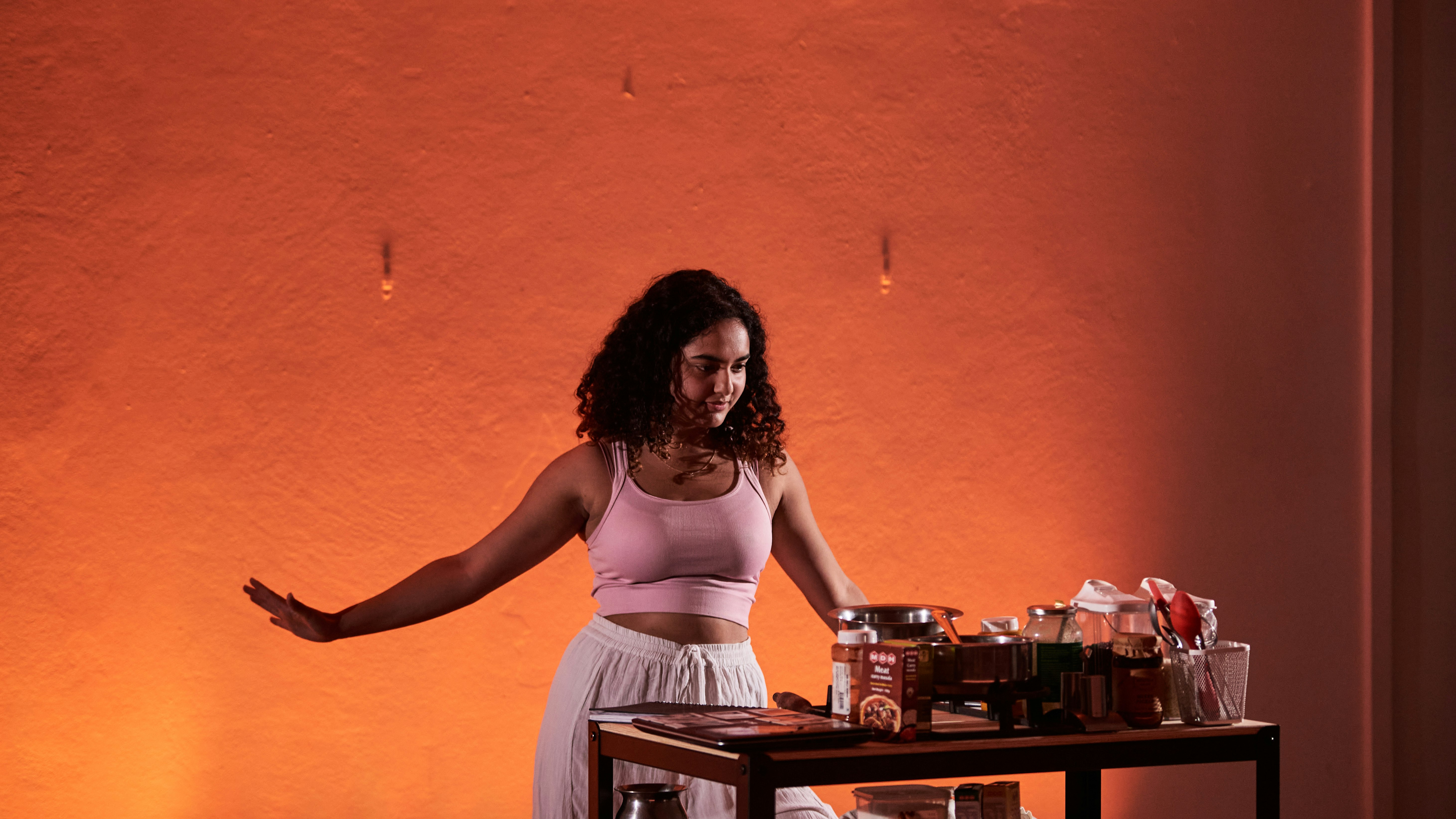 When
Saturday, 29 October 2022, 7:00am
Sunday, 30 October 2022, 2:00am
Location
4A Centre for Contemporary Asian Art
181-187 Hay St, Haymarket
This event is part of the 4A/24 program.
Saturday 29 October | 6:00pm - 6:45pm (Session 1)
Sunday 30 October | 1:00pm - 1:45pm (Session 2)
माँ की रसोई (Maa Ki Rasoi - My Mother's Kitchen) started as a piece that Pratha Nagpal wanted to honour her mother - her beauty, her courage and her sacrifices. It then became a meta-theatrical piece that explores the struggles of a young first- generation immigrant Indian woman. It is a play about failing to write a play that could do justice to the women in her family. माँ की रसोई is a piece that gives voice to the immigrant experience of young people - the beauty we see in our mothers and the guilt we carry in our inability to be the version of ourselves that they would want us to be.
Originally developed through– Shopfront Arts Co-op
Written and Directed by – Pratha Nagpal
Performed by - Madhullikaa Singh
Outside Eye - Natalie Rose
Production Manager - Tyler Fitzpatrick
Lighting Designer - Liam O'Keefe
Sound Designer – Sam Cheng
Collaborators - Aina Hque, Junnade Ali
Original Mentor - Zindzi Okenyo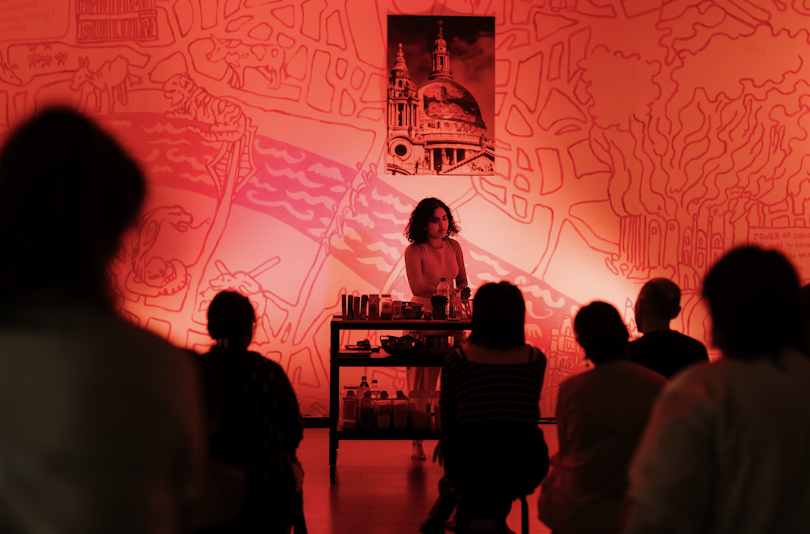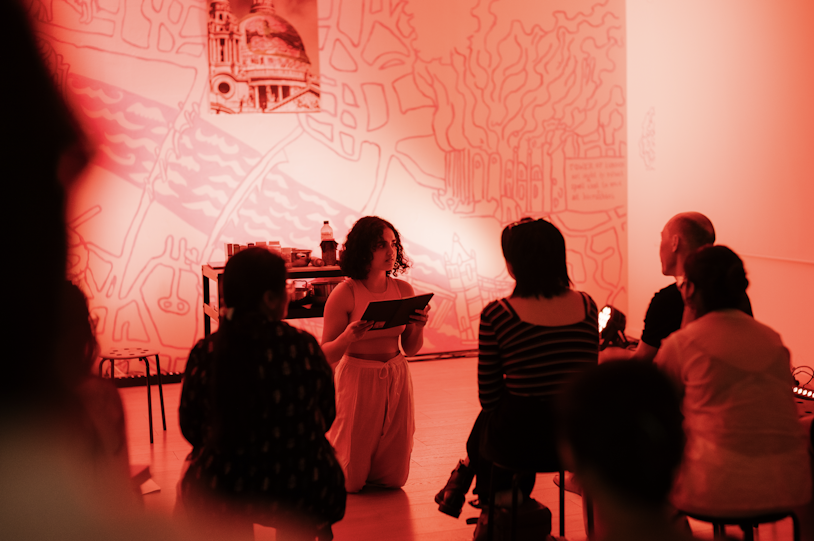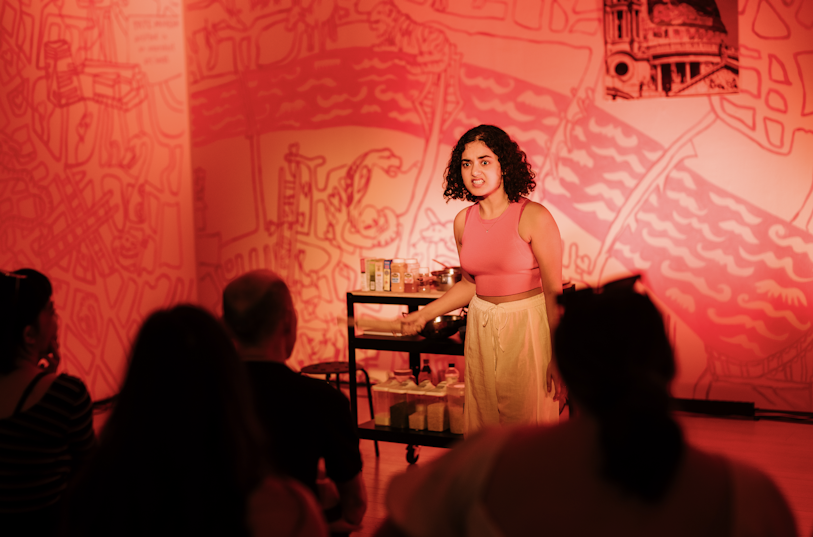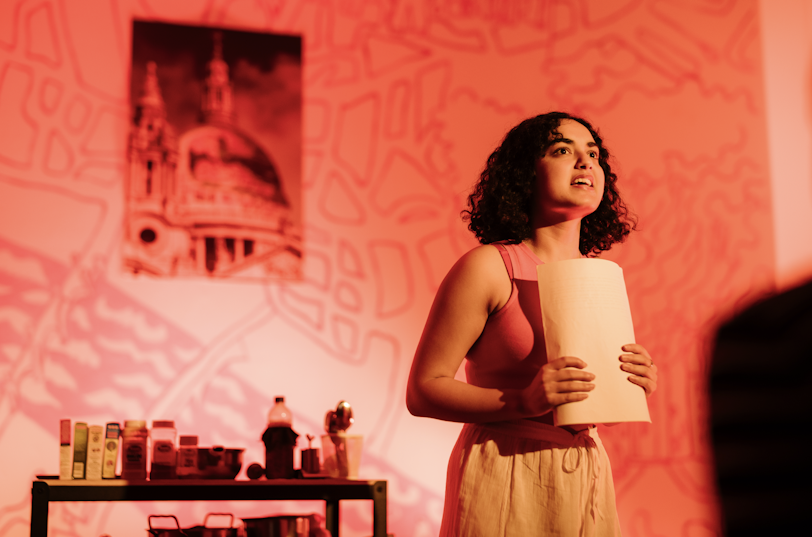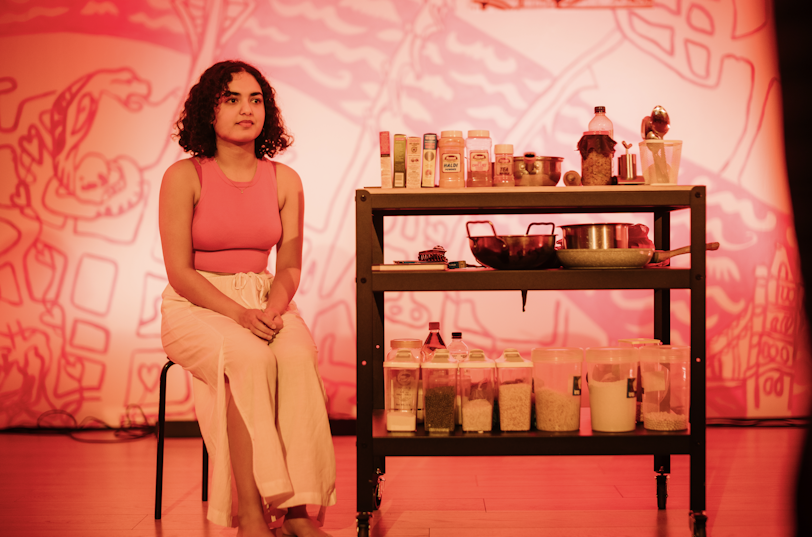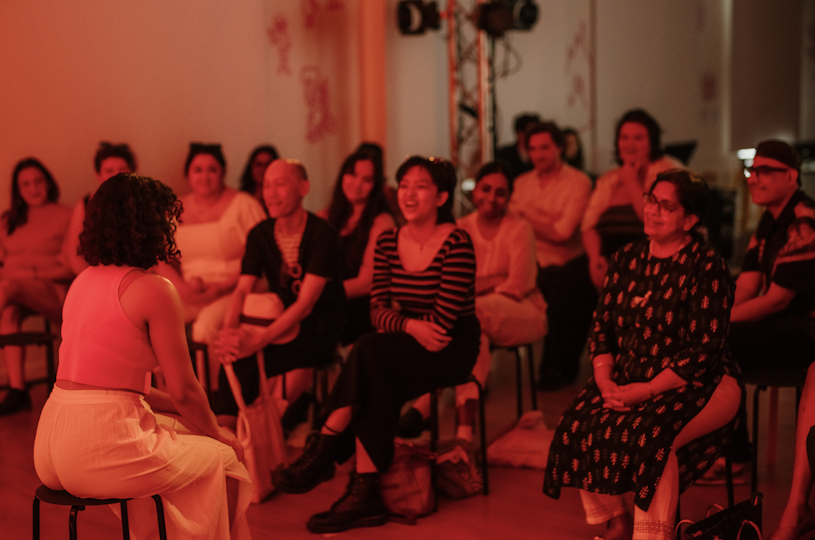 Associated Event Series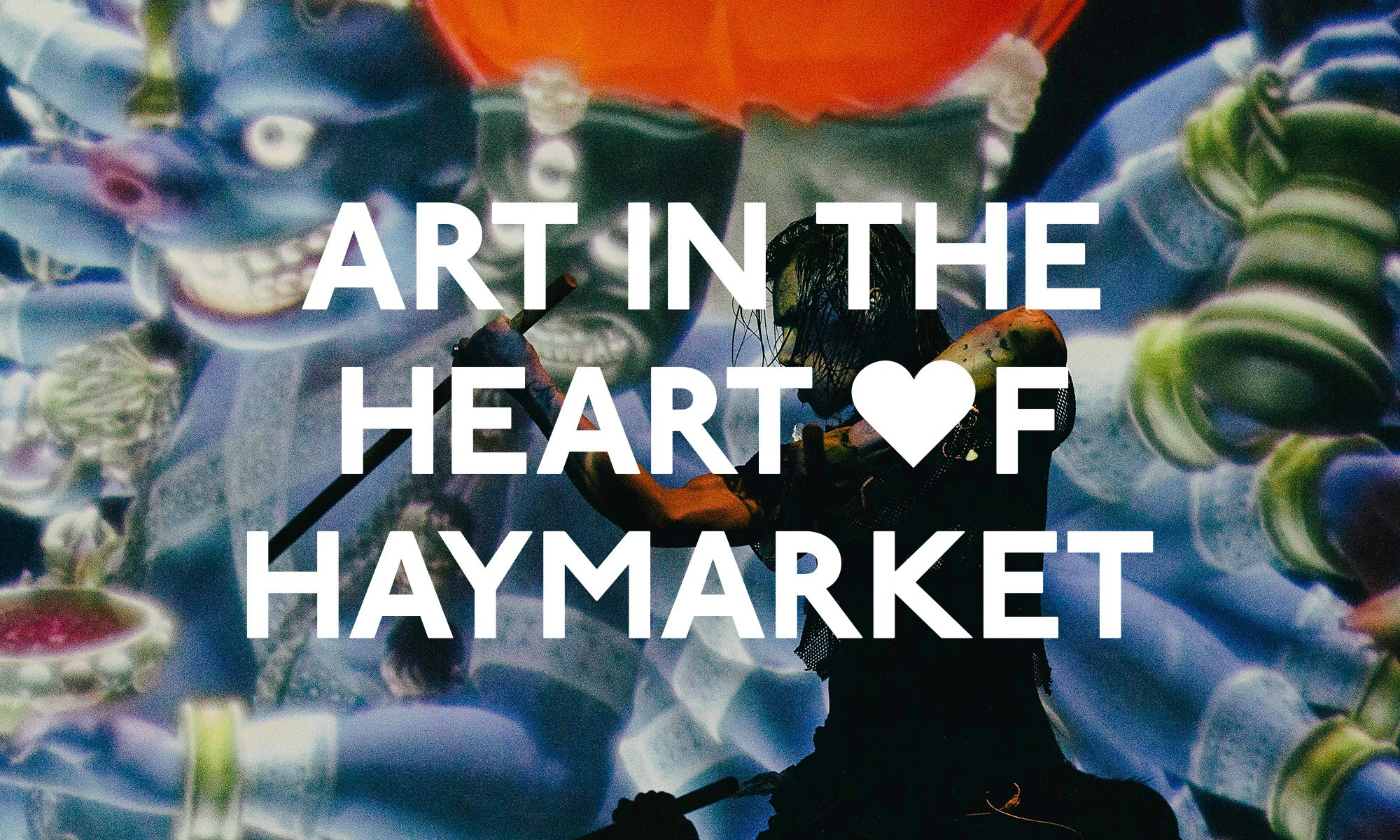 Art in the Heart of Haymarket
Set in one of Sydney's most dynamic precincts, Art in the Heart of Haymarket is a new festival that will celebrate Asian arts and culture through a pulsating program of new music, performance, and visual art.
More info