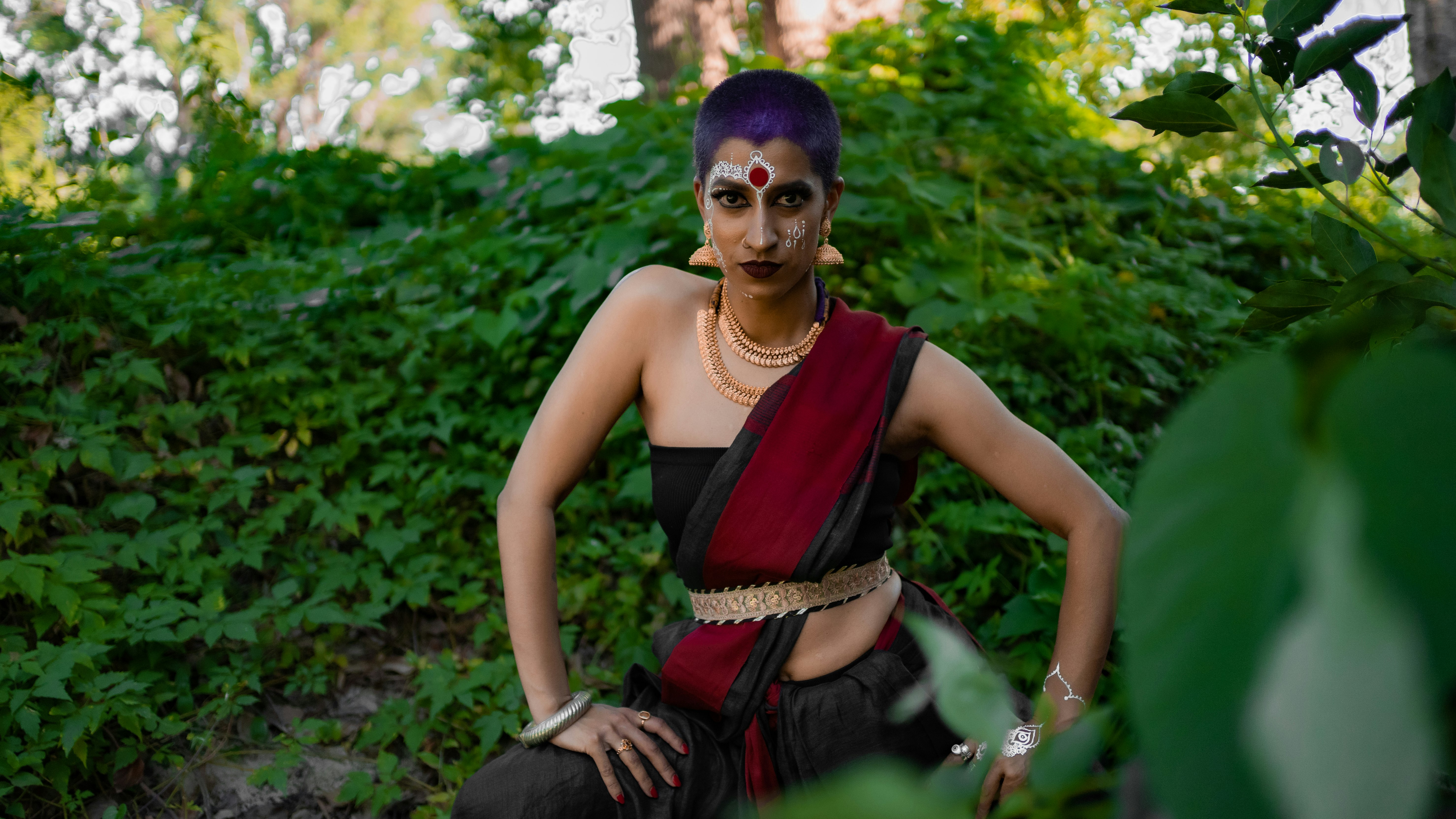 When
Thursday, 17 November 2022, 7:00am
Location
4A Centre for Contemporary Asian Art
181-187 Hay St, Haymarket
𝐼𝓈𝒽𝓉𝓎𝓁𝑒
is ornamental and political: derived from the work of queer South Asian performance artist and scholar Kareem Khubchandani, it's a means to describe how bodies can be accented and decorated through queer expression and reclaimed from commodification. Ishtyle forms grammars of desires, and subverts tropes in mainstream Bollywood culture that has denied or erased the complex worlds of queer, trans, and gender diverse communities across the subcontinent. Join us for a night to revel and reveal in the performances of queer, gender diverse artists from disparate lineages across the subcontinent. Artists explore what it is to create their own aesthetic languages that are disruptive to convention, to embody queer diasporas that is filled with pleasure, joy, paradox and imagination.
Artists: Manish Interest, Rakish, Salvin Kumar, Shyamla Eswaran
Manish Interest brings us a drag performance of divinity and defiance: inspired by Ardhanarishvara, a form of the Hindu God Shiva, consisting of himself and his wife Parvati. Celebrating both masculine and feminine existence in one individual, the work of Manish Interest is a declamatory embrace of the spectrum of gender and freedom to be who we are.
Rakish will be soundtracking the night between performances. A known shapeshifter, and wielder of dynamic and unexpected sonic worlds. The set will weave together disparate and often pigeonholed genres of south asian and brown-influenced composition. Imagine a piercing Nusrat Fateh Ali Khan qawwali blended seamlessly into a 90s Timbaland classic.
Salvin Kumar will be reading a letter written to his maternal grandparents, Paati and Taata. A letter about language, food and experiences of being a Queer person, a migrant and a descendant of Girmitiyas - indentured labourers from British India transported to work on plantations in Fiji. An intimate and grounded performance.
Shyamla Eswaran will draw on a mixture of spoken word, song, storytelling, Silambam and movement, Shyamla will express their journey of decolonising their dance and arts practice by embracing Queerness, connecting with and learning from other gender fluid and Queer South Asians, tracing their Girmitya lineage back to Malas in Andhra Pradesh, returning to ancestral lands in India and Fiji and integrating precolonial South Asian practices and artforms into their daily life.
This event is held as part of 4A's Meet me at 4A series and coincides with the exhibition TextaQueen: Bollywouldn't.
Visitor Information
Full Accessibility and Inclusion details including content notes about the performances will be posted here. If you have any questions or concerns please contact the staff at 4A directly, hello@4a.com.au or by calling +61 2 9212 0380
We strongly recommend that masks are worn at the gallery during the event. Please bring your own mask; otherwise we can provide you with a disposable mask. Hand sanitisers are available at 4A for your convenience and safety.
Refreshments and snacks provided, please note this is a dry event.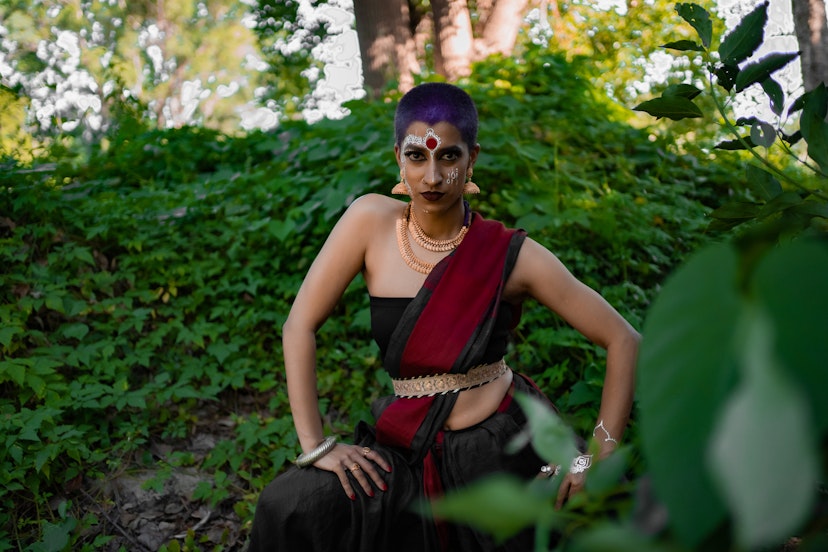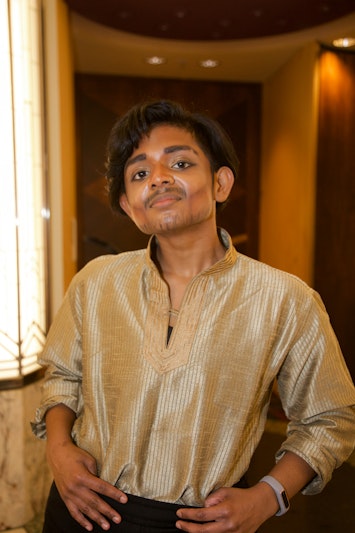 Top image: Shyamla Eswaran, Photo: Smrithi at Karmatography, Concept: BINDI BOSSES, Henna: Henna by Nubaisha, Saree: Meera by Poornima Sharma
Images: (1) Shyamla Eswaran, Photo: Smrithi at Karmatography, Concept: BINDI BOSSES, Henna: Henna by Nubaisha. (2) Manish Interest, Photo courtesy of the artist.