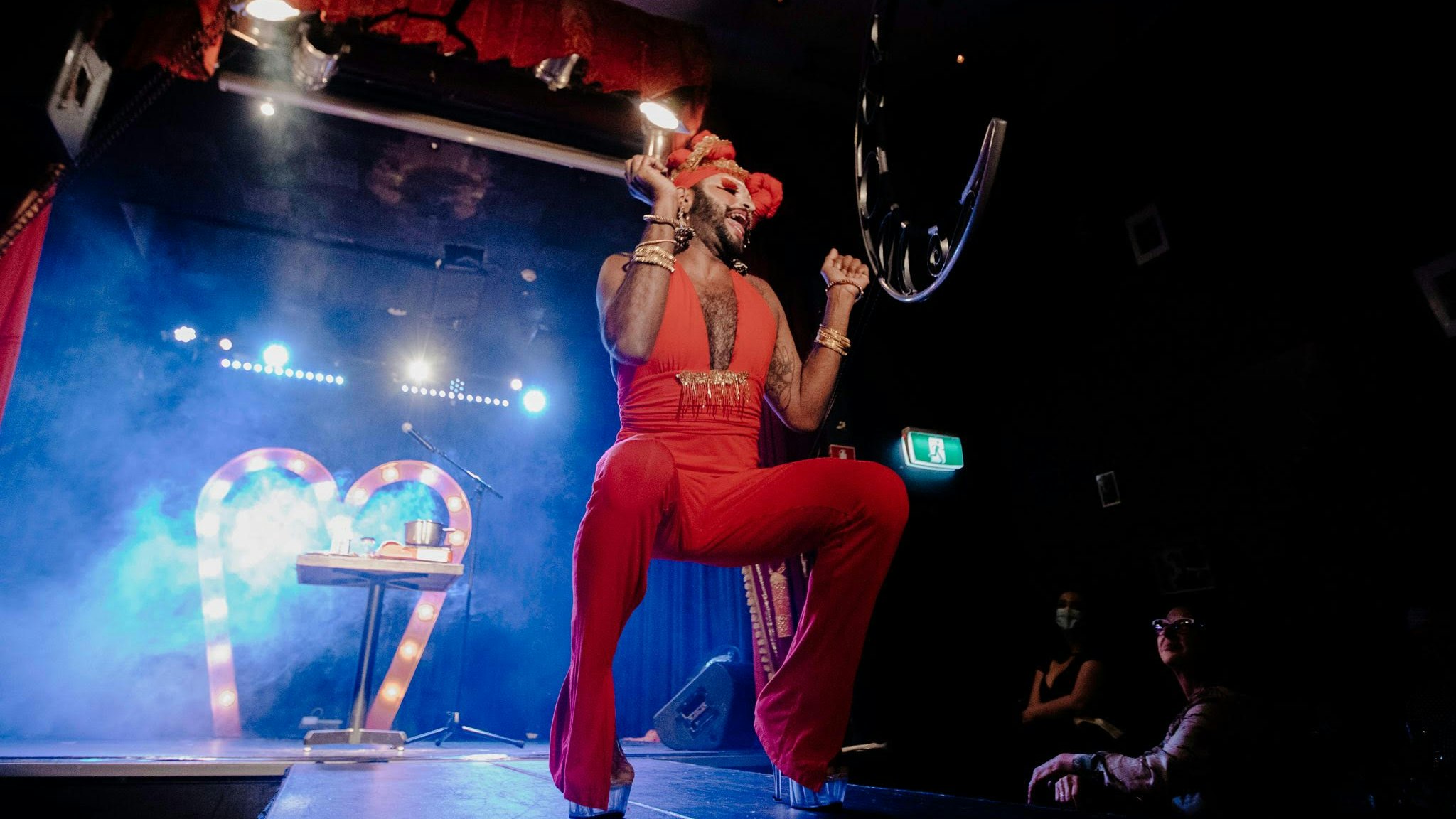 When
Saturday, 16 July 2022, 11:00am
Location
Mary's Underground
29 Reiby Pl, Sydney NSW 2000
Celebrating bodies in motion, Honey Point x CLUB 4A will transform Mary's Underground into an oasis for lovers of house, afrobeat, and club music. Curated by 4A in collaboration with Honey Point, CLUB 4A will see some of the city's most magnetic Asian Australian talent in the dance music and performance community.
Blending global club sounds that are urgent and forward-thinking, Naarm-based C. Frim will grace audiences with her fearless and boundary pushing drum-driven cuts. Honey Point x CLUB 4A will also showcase music from Kenyan-Australian artist and co-founder of ANTE, Kiminza, whose warm and considered stylings explore QTIPOC past, present and future in their multiple and interwoven forms. On closing duties is Gamilaraay woman crescendoll, flirting with juke, jersey, bounce and club in her sets.
Glueing the music together are Honey Point residents Dame and Deepa - collectively known as Sydney's jazzy sweethearts. As the host of Saturday Sunsets, Deepa is known for her weaponising oddball selections that are often leftfield, but always hot and dangerous. Dame doesn't know how to follow rules; constantly pushing boundaries and throwing audiences off with her unique layering of styles; watch for the flick of her wrists. Together their DJing is totally infectious.
Honey Point x CLUB 4A will also feature memorable performances from artists Dyan Tai and Red Rey, moving in tandem with DJ sets throughout the evening. Find moments of reprieve throughout the evening by immersing yourself in Shahmen Suku's installation 'Oil Room | என்னை அறை' and Alvin Ruiyuan Zhong's captivating visuals. Poster design and event art created by Bobby Vibe Positive.
This event is supported by Create NSW and The City of Sydney.
Event poster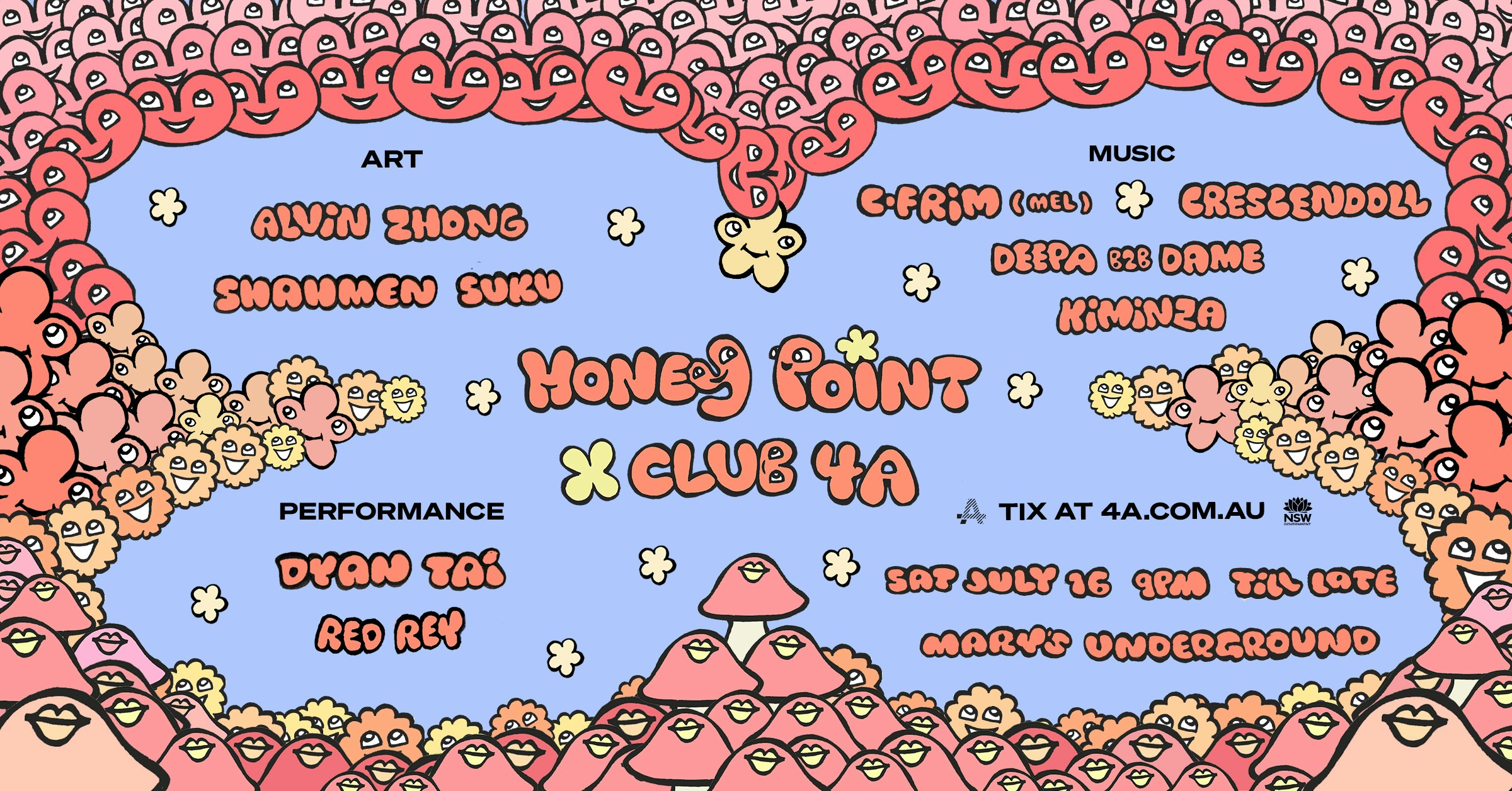 Top image: Image credit: Radha; supplied.
Image credit: Honey Point x CLUB 4A artwork by Bobby Vibe Positive.