4A TALKS // Sophia Cai: Art, craft, collective solidarity and fandom culture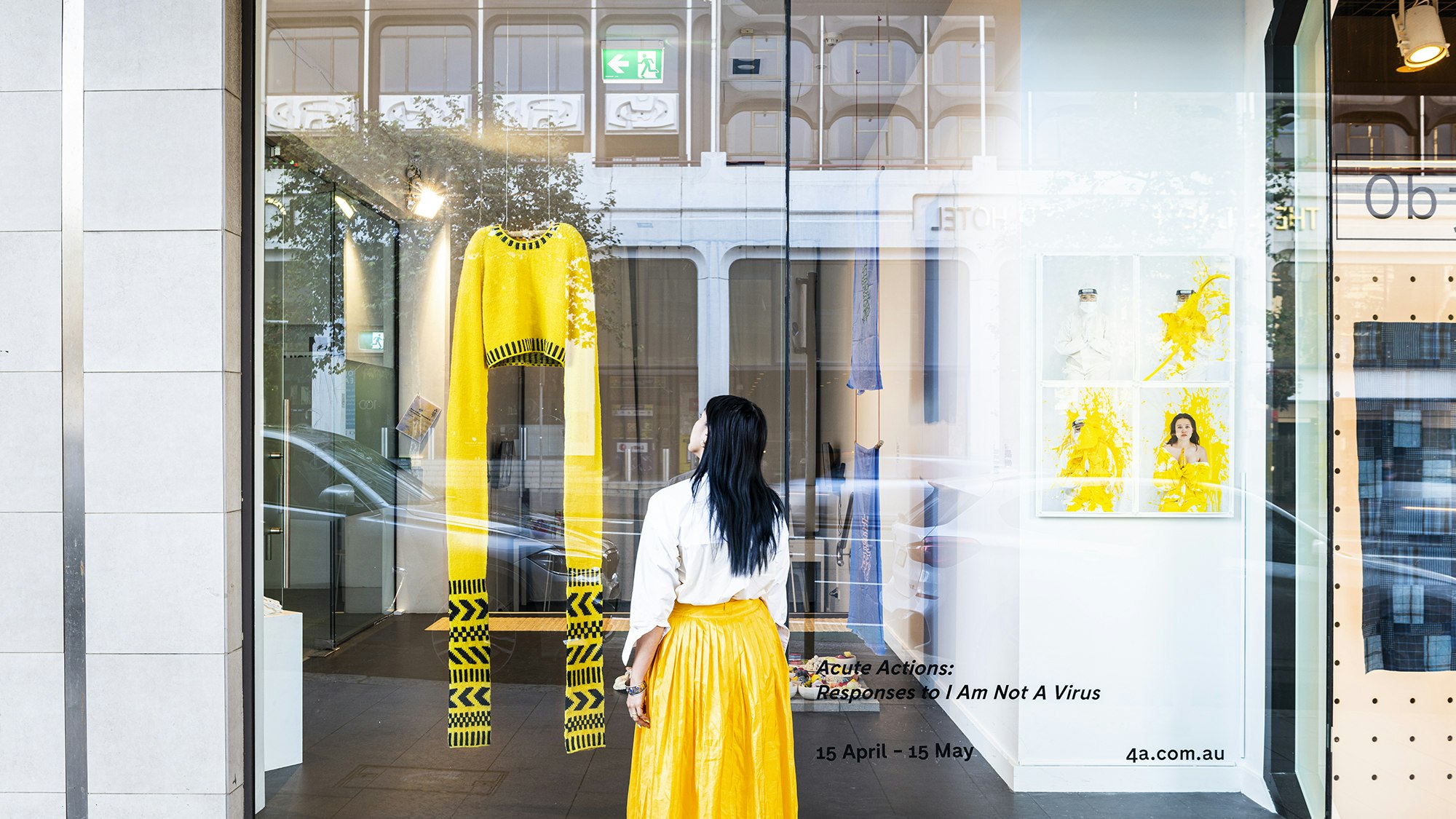 When
Thursday, 13 May 2021, 8:00am
Curator, writer and knitter Sophia Cai speaks with producer Mariam Arcilla from 4A about the mobilising power of art, craft and fandom culture, and how embodied writing, teaching, hobbies, and K-pop have shaped Sophia's practice. During the conversation, Cai discusses racism, self-care, mask politics, and using the colour 'yellow' as a reverse cultural signifier through her hand-knitted work Safety Yellow Woman, which featured in the exhibition Acute Actions: Responses to I Am Not A Virus.
Held in May 2021 as part of Acute Actions: Responses to I Am Not A Virus, presented by 4A and Diversity Arts, the talk was broadcasted via 4A IG Live from the unceded Lands of the Gadigal people of the Eora nation.
Artists
Event recording
Associated Exhibition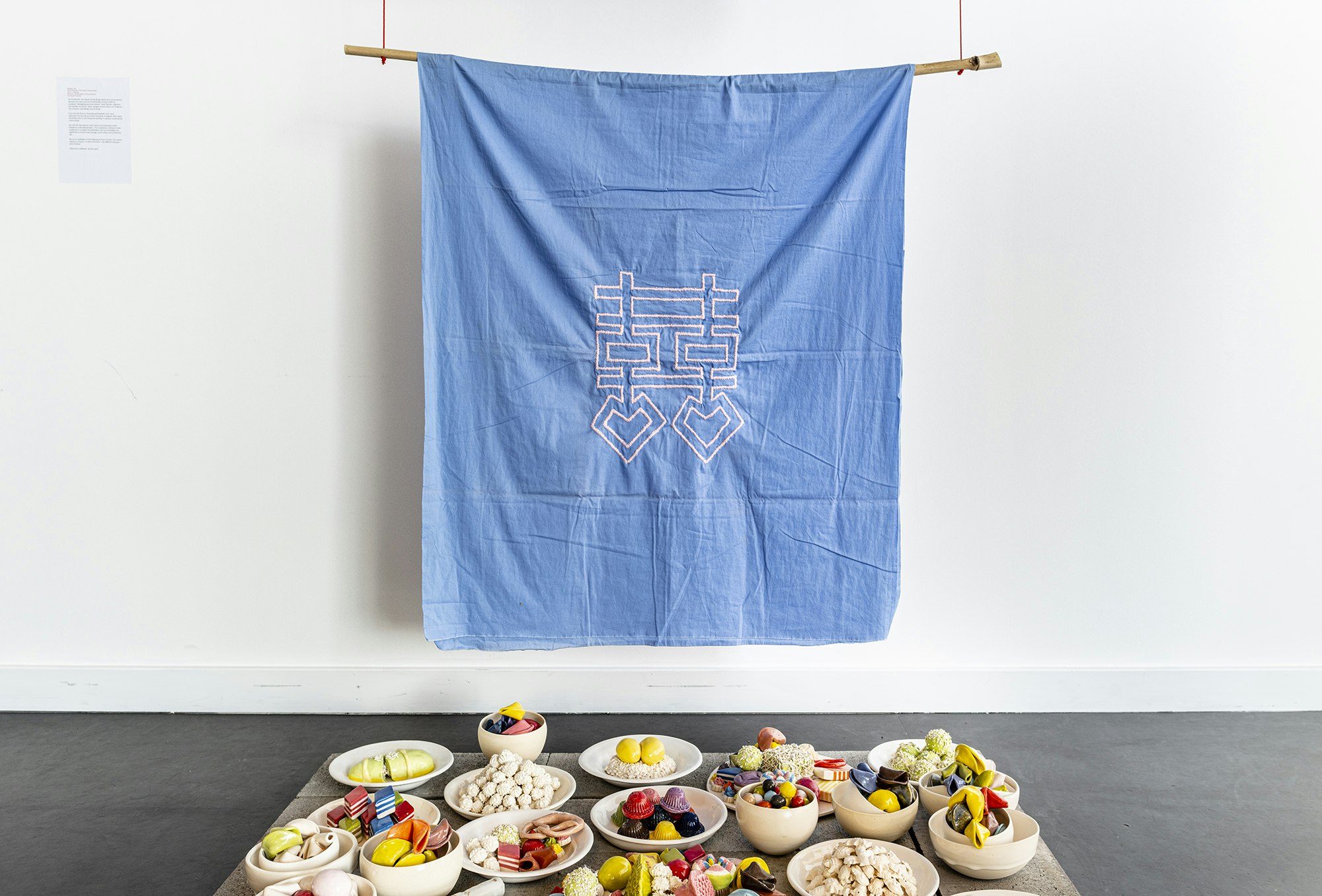 Top image: Acute Actions: Responses To I Am Not A Virus (installation view), 2021, 4A @ 101-111 William Street, Sydney. Right: Andrea Srisurapon, Covid Clean, 2021, photographic print. Left: Sophia Cai, Safety Yellow Woman, 2020-2021, handknitted wool garment – adult size, yarn support provided by Fancy Tiger Crafts. Photo: Kai Wasikowski for 4A Centre for Contemporary Asian Art, courtesy the artists.