Sail, Sail, for a Shared Myth


Janey Li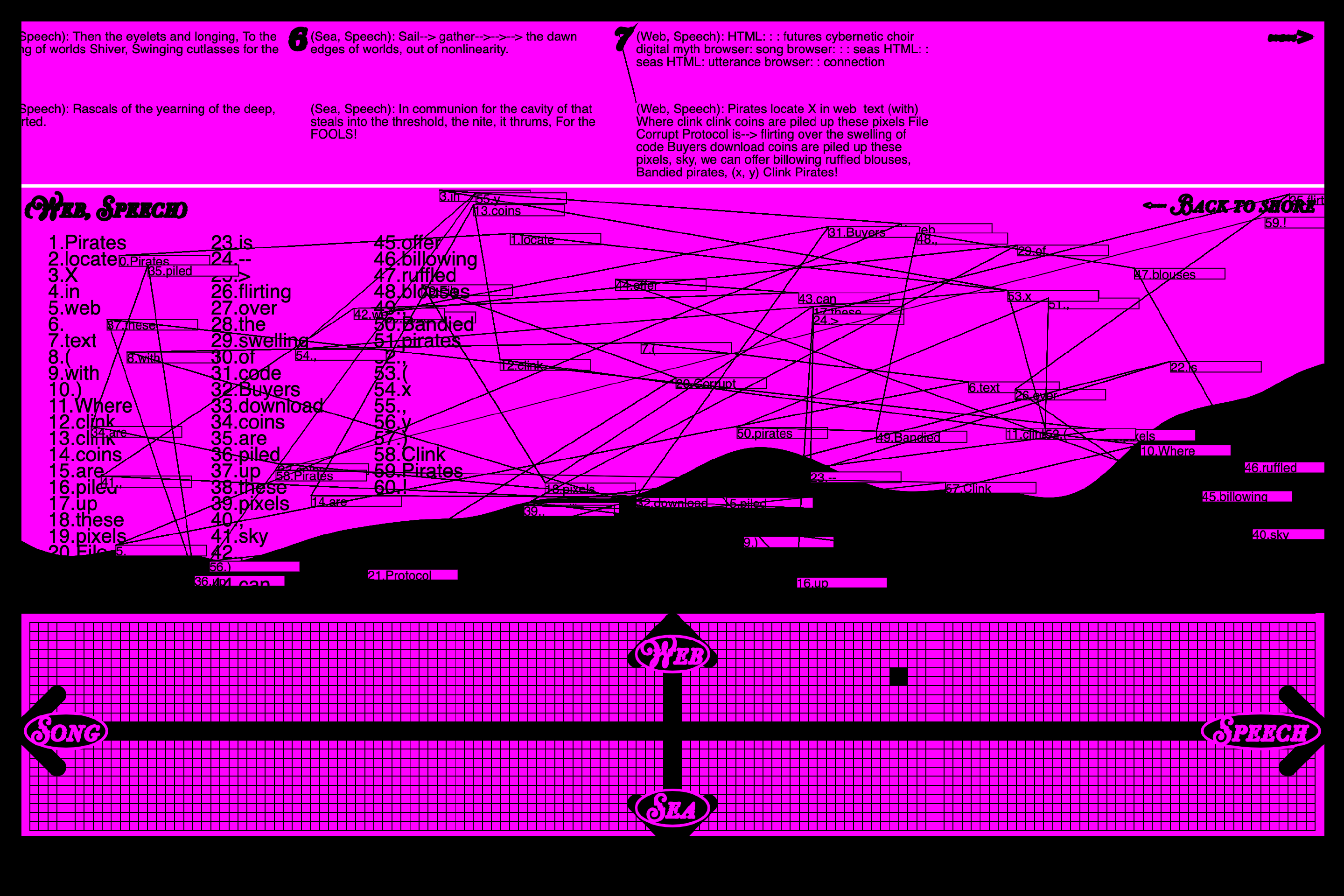 Sail, Sail, for a Shared Myth is a generative text work that plays with the pirate as the bastard agent of the seas and the web. As figures with a rich inventory of language and materiality, their mythos becomes a means to reimagine our digital terrain.
Taking seed text written and generated with reference to the language of pirate and web speak, the interaction steals and scrambles to generate an infinite counterfeit myth.
Sail forth, in collaboration with the browser!
Sail, Sail, for a Shared Myth is best experienced on a desktop.
Sail, Sail, for a Shared Myth is commissioned by 4A and curated by the Curatorial Assistant for 2021, Marco Rinaldi, as part of 4A's Digital Curatorship. The 4A Curatorial Assistant Program is supported by the Sally Breen Family Foundation.
Published 01 July 2021
About the artist
Janey Li is a designer and creative coder interested in the margins of possibility. Her work plays with collaborative technologies to strategise for new myths of body and space.
Read more