People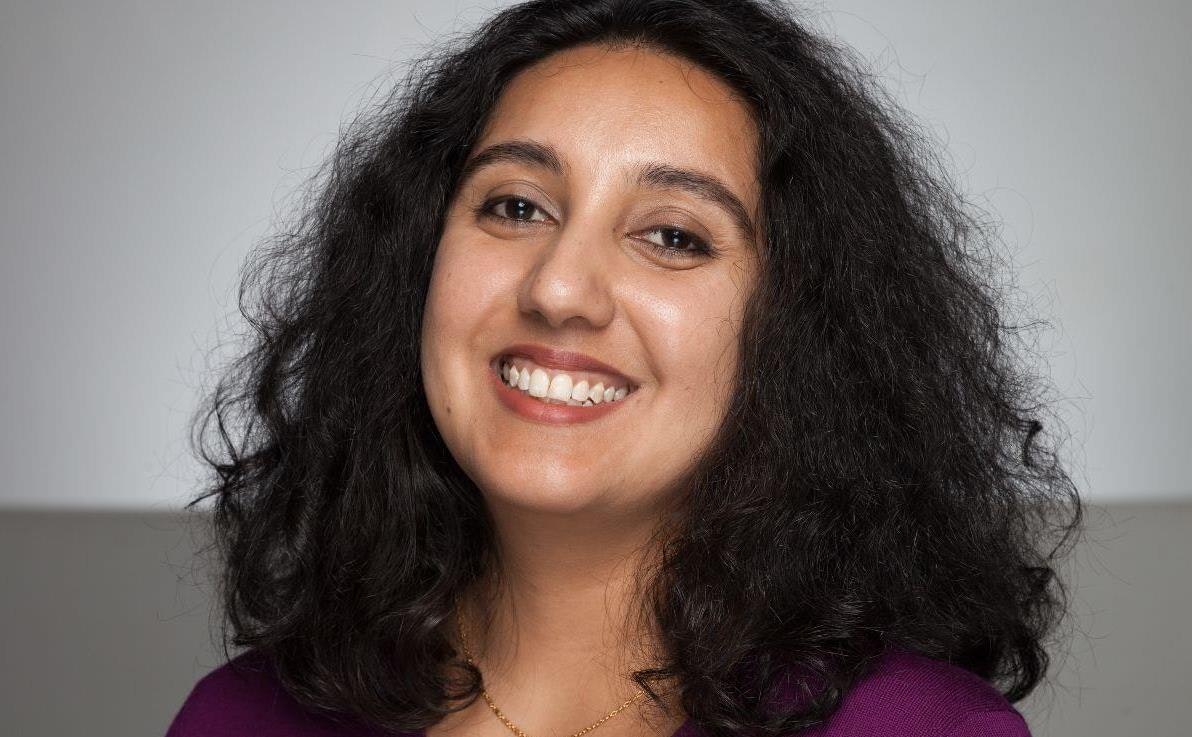 Amrit Kaur Gill
Artistic Director and Chief Executive Officer
Amrit joined 4A as Artistic Director and Chief Executive Officer in February 2021. She is an arts and cultural worker with experience in producing, programming, strategy, international relations, community development and social enterprise. From 2013 to early 2021, Amrit worked at the Australia Council for the Arts, the Australian Government's arts funding and advisory agency. As the Council's Director of International Development, she led on international strategic investment across artforms, overseeing the Venice Biennale project and implementation of the agency's first international arts strategy, expanding engagement and investment in Asia and global First Nations exchange. Earlier in her career, Amrit held roles at Milk Crate Theatre, the British Council Australia, and Information and Cultural Exchange (ICE). She holds a Bachelor of Art Theory and a Bachelor of Arts (History) from the University of New South Wales.
amrit.gill[@]4a.com.au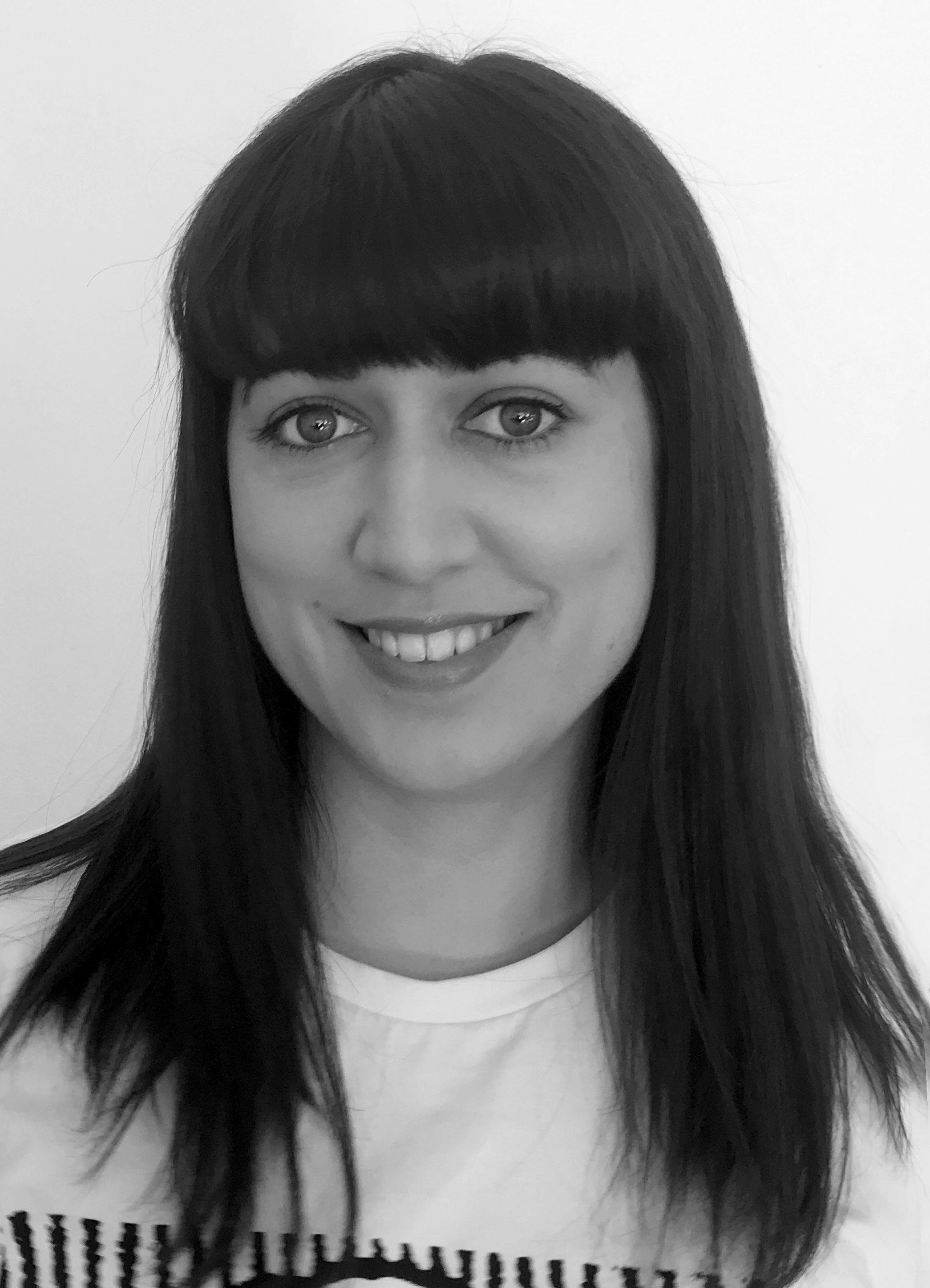 Nuala Furtado
General Manager
Nuala Furtado is a producer/ programmer with over 10 years of experience working across contemporary practice and experimental forms from inside Australian festivals and small-medium arts organisations. As Executive Producer/ CEO at PACT Centre for Emerging Artists (2018-2021), Nuala was instrumental in the organisational shift to a collaborative cultural leadership model, implementing an Artistic Directorate of 5 practicing mid-career Artists. In this role she developed and produced focused creative and professional development opportunities for the next generation of Australian creative innovators. Nuala holds a Bachelor of Music Studies from the Queensland Conservatorium of Music. As a participant in the Future Leaders program at the Australia Council for the Arts (2019), Nuala is currently investigating her own diverse cultural heritage as a first generation Australian with a Goan-Indian father and a Northern-Irish Catholic mother. Nuala brings her understanding of difference to all aspects of her work and is deeply invested in programming and presenting marginalised voices and new narratives.
nuala.furtado[@]4a.com.au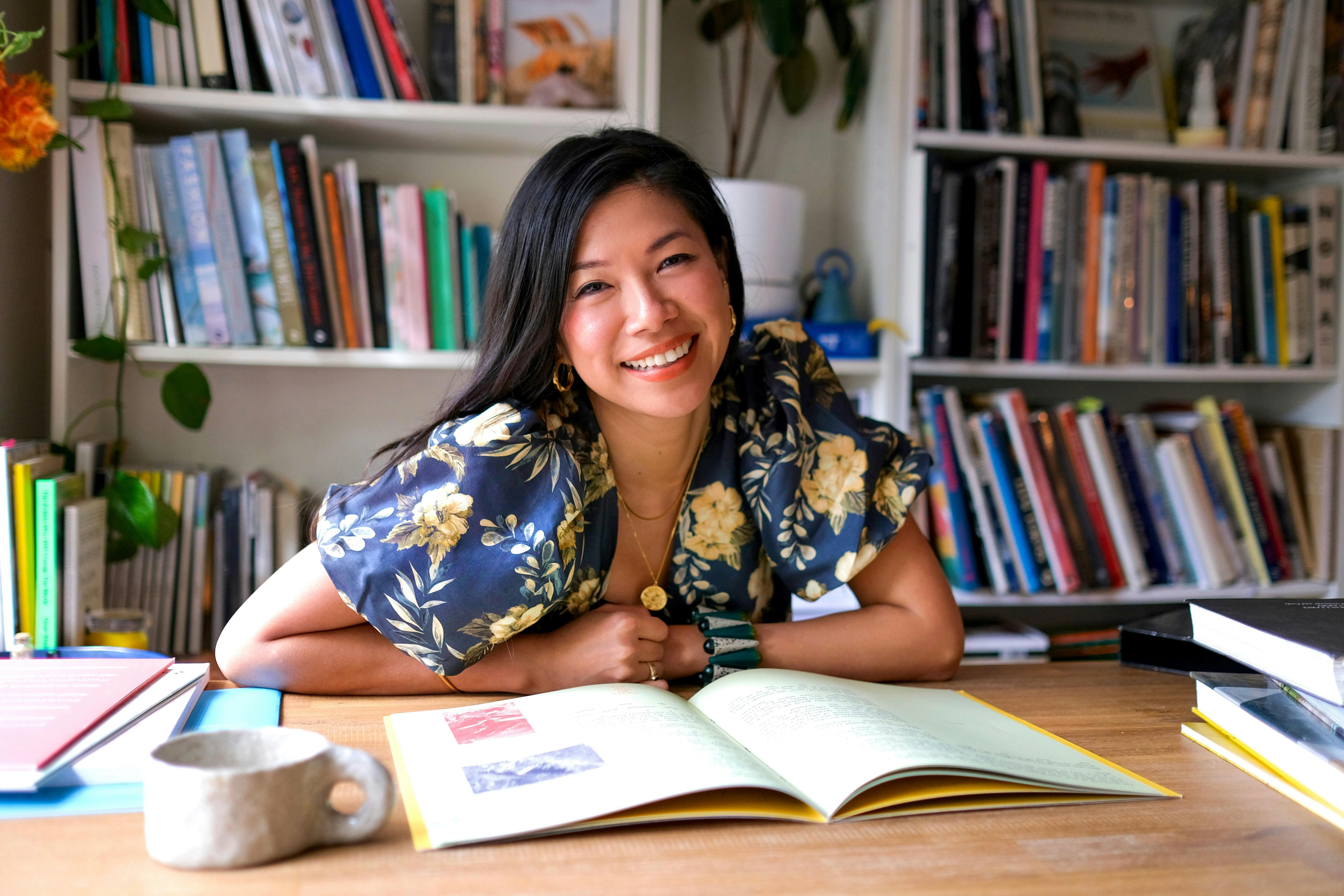 Mariam Arcilla
Communications and Engagement Manager
Mariam Arcilla is an artsworker and storyteller who works across writing, producing, arts communications, gallery managing, and editing. Since 2006, she has partnered with artists and organisations to turn radiant ideas into exhibitions, publications, dialogues, and resources. Mariam joined 4A in June 2020, and is also the Deputy Chair at Runway Journal and a Future Leaders participant at the Australia Council for the Arts. Prior to this, she held notable roles at museums, commercial galleries, tech companies, cultural policy boards, and public sector departments in Queensland and New South Wales. Born to a Filipino artist and air-stewardess mother, Mariam spent her childhood in the Philippines, Singapore, and Hong Kong, before immigrating to Australia in 1996. She began her arts career on the Gold Coast, where she co-founded and managed creative-led initiatives. She later dreamed up campaigns and programs with leading bodies, including Arts Queensland, City of Gold Coast, Museum of Brisbane, Institute of Modern Art, Powerhouse Museum, THE WALLS, State Library of Queensland, and HOTA. As a writer, Mariam's text is published in VAULT, Running Dog, Art Collector, ACCLAIM, Art Guide, and more. She lives on Gadigal land, and holds a BA Hons (First Class) and BCA in Contemporary Art & Writing from Griffith University.
mariam.arcilla[@]4a.com.au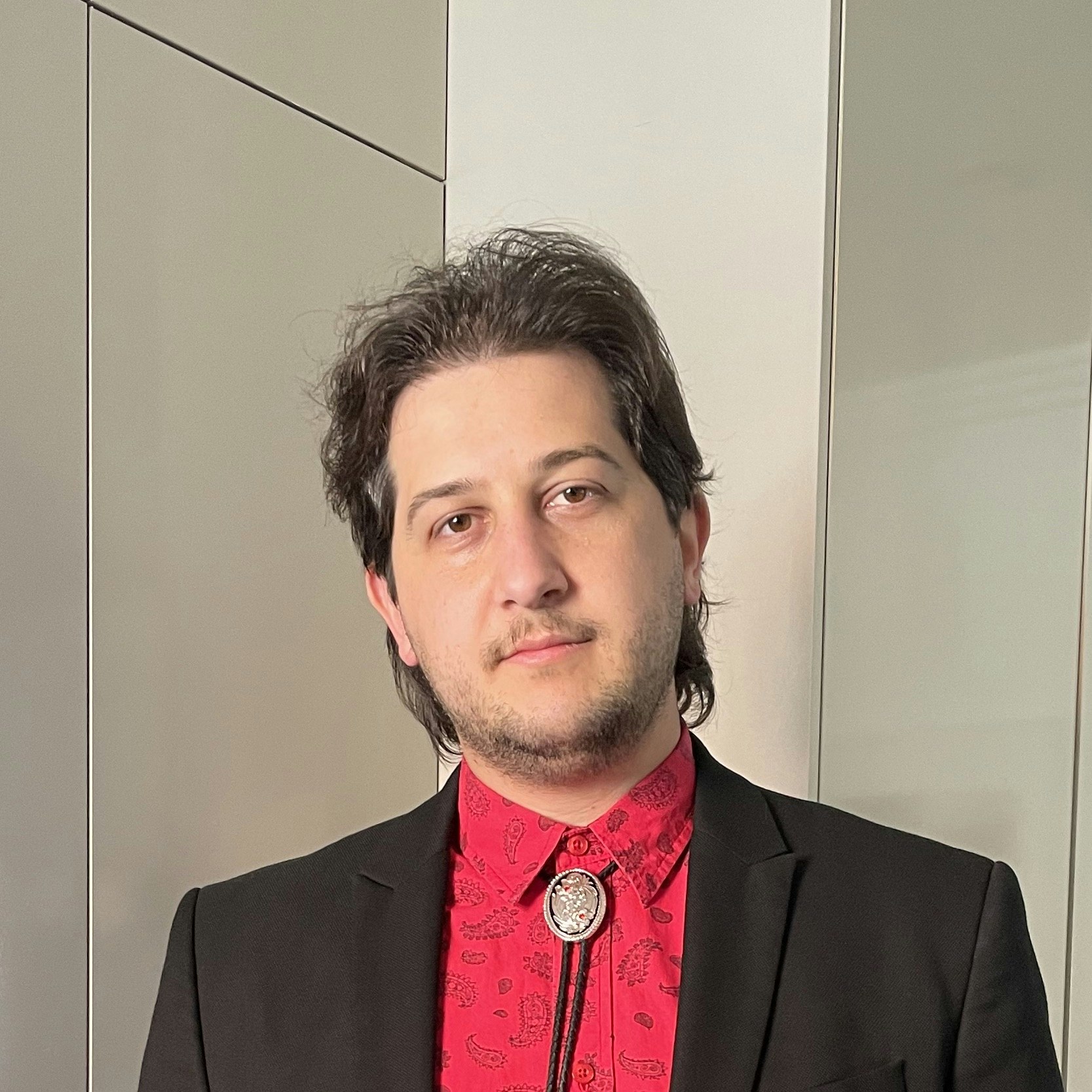 Con Gerakaris
Curatorial Program Manager
Con is a curator, arts administrator and writer. His areas of interest frequently revolve around social phenomena, subcultures, contemporary urban experiences and our relationship to the built environment. Con has curated Acute Actions: Responses to I Am Not A Virus (2021); James Jirat Patradoon: ULTRA (2021); Holding Patterns (2020); DARK FANTASY (2019) and Chris Yee: HI MEDUSA! (2019) for 4A Centre for Contemporary Asian Art. Independently, he curated the exhibitions D A R K S E A – Lynn Nguyen and J.S.D. Andrews (2019), goodspace, Chippendale; CITIZENS OF NO PLACE (2018), Down/Under Space, Chippendale; and IT'S PRONOUNCED "GIF" NOT "GIF" (2017), goodspace, Chippendale. Con programmed the inaugural Club 4A for Sydney's Chinese New Year Festival 2018 and instigated, curated and produced for 4A Digital throughout 2020 and 2021. He has published articles for 4A Papers, un. extended, Runway Conversations and Art Collector. Con completed a Bachelor of Arts (HONS) in 2013 and a Master of Art Curating in 2016 at the University of Sydney.
con.gerakaris[@]4a.com.au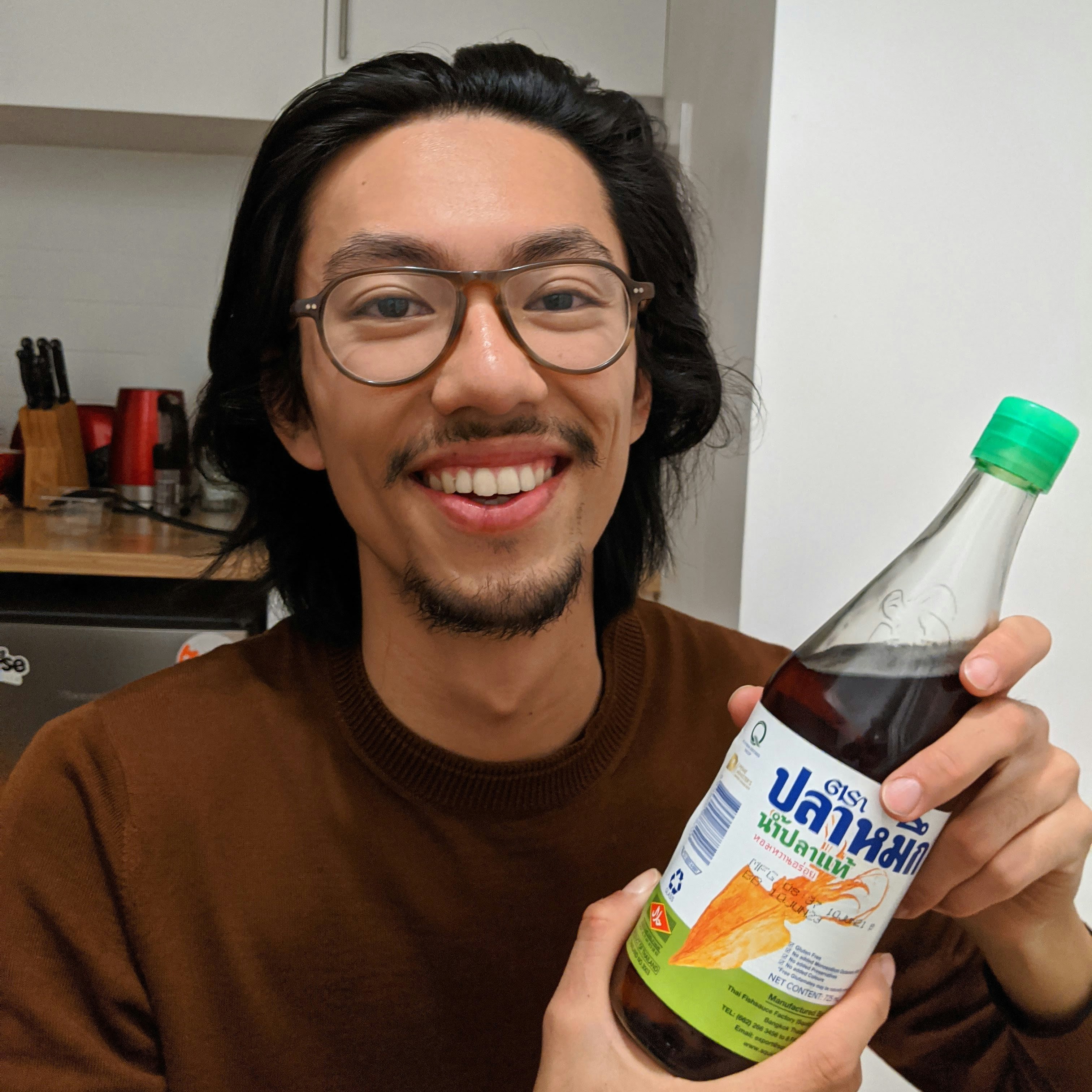 Andy Lei
Public Program Coordinator
Andy Lei has lived around the world as a teacher, writer, actor, arts administrator and basketball player. After twenty years away, Andy recently landed in Australia to rediscover his birthplace. So far, he's found devilish birds, a husky's bite, a black steed and a home at 4A. He holds a Bachelor of Arts in Art History from Wesleyan University in Connecticut – where he also coordinated events across art, dance, music and theatre. He's worked at Christie's in New York, taught at Kanchanapisekwittayalai School in Suphan Buri and provided counselling and editing for his online clients. In Lisbon, he played Forward for Maria Pia basketball club. Andy is interested in demystifying art – in dissolving the divisions between art and documentary, sports, artisanship, psychology, kebab shops, mountaineering, brushing your teeth and other human habits and achievements. He hopes that one day people will share their opinions about art as unabashedly as when they're discussing celebrities or their favourite sandwich.
andy.lei[@]4a.com.au
Zev Tropp
Gallery Operations Coordinator
Zev Tropp is a contemporary artist and arts worker who has worked across small-to-medium arts organisations and galleries. Most recently, he co-directed the ARI 'Small Time Studio' in Mullumbimby and worked for 'Studio Of The Sun' as an administrator. In 2019, he exhibited the solo show New Colour Futurism at Green Monday Studio and curated the Bushfire fundraiser Art From The Heart at Block Projects in 2020. He was a recent finalist in the Hazelhurst Works On Paper prize in 2022. Zev previously produced and ran inclusive Hip Hop nights in Melbourne and has been teaching Yoga/Meditation. Zev is of Jewish-Indian heritage, and studied at RMIT and Victorian College of the Arts, completing his honours in Fine Art in 2019. Zev's art practice and interests are centred around an engagement with marginalised voices, identities and politics. This interest finds its inspiration in the stories and experiences of diasporic people and de-colonial art practices. Zev joined 4A in March 2022 as the Gallery Operations Coordinator.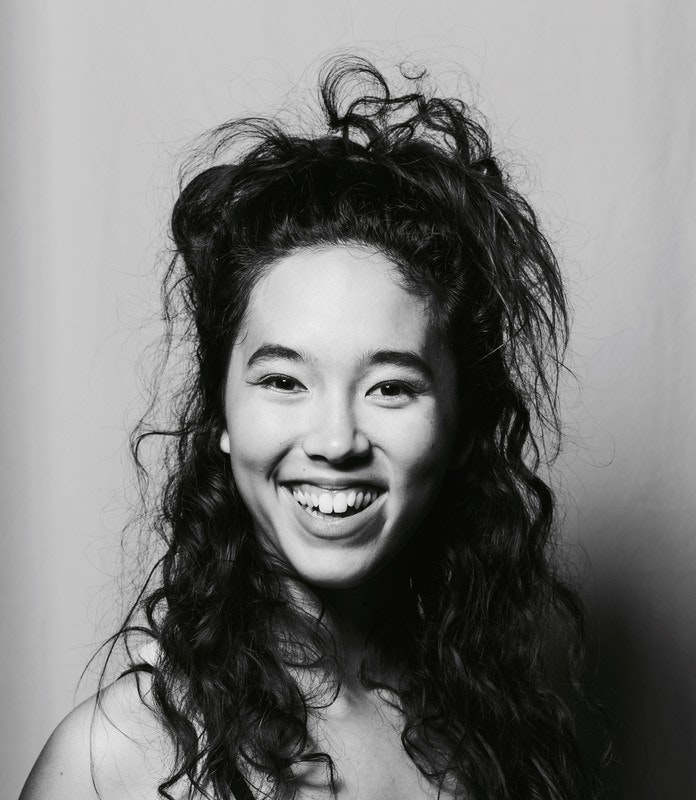 Reina Takeuchi
Curatorial Program Producer
Reina Takeuchi is an Australian-Japanese artist-researcher, curator and dance maker interested in interdisciplinary collaboration. Influenced by her experiences living peripatetically across East and Southeast Asia during her youth, Takeuchi uses an auto-ethnographic approach to her art/performance processes. Her practice spans across visual arts, choreography, curatorial projects, written publications and creative facilitation. She has contributed to publications including Ausdance Qld, Delving into Dance, Eyeline Contemporary Visual Art magazine, 4A Papers and Runway Journal. Her curatorial projects have included installations at Ars Electronica Festival in Linz, Austria, and Holding Patterns, Truc Truong: hai con lân việt kiều, and Acute Actions: Responses to I Am Not A Virus with 4A Centre for Contemporary Asian Art. Takeuchi holds a Master of Philosophy in Creative Practice from QUT, Advanced Diploma in Dance Performance from the Sydney Dance Company Pre-Professional Year and is currently a PhD candidate at QUT, focussing on Asia-Pacific performance and curatorial projects.
reina.takeuchi[@]4a.com.au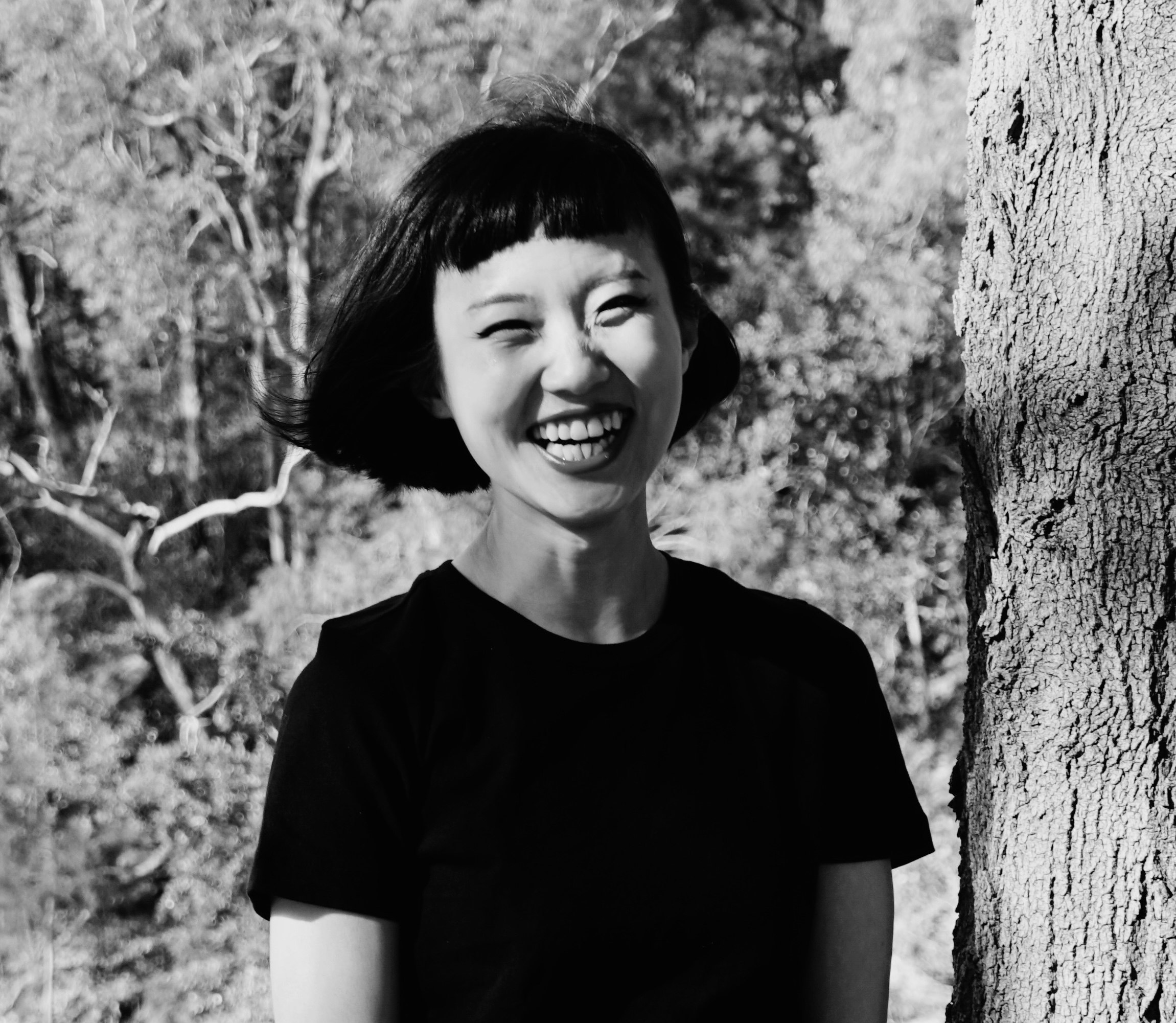 Faye Chen
Marketing Coordinator
With lived and professional experience in both Australia and Asia, Faye takes influence by both cultures emerging and traditional. In all forms of her explorations in art, work and personality, passion and vigour is matched by an implicit and subtle methodology. Previously Faye worked in marketing for City Magazine (號外) in Hong Kong, participating on projects including The Hong Kong Art Fair and The Retrospective of Outstanding Hong Kong Artists. Faye initially graduated from the University of New South Wales with a B.A. in Media, Culture and Technology and sought to broaden her horizons of research in theory and practice by completing a Master degree in Art Curating at the University of Sydney. Faye completed curatorial internships during her degree at the Penrith Regional Gallery and post-graduation with the National Gallery of Singapore where she assisted to develop the concept of Tropical Modernism.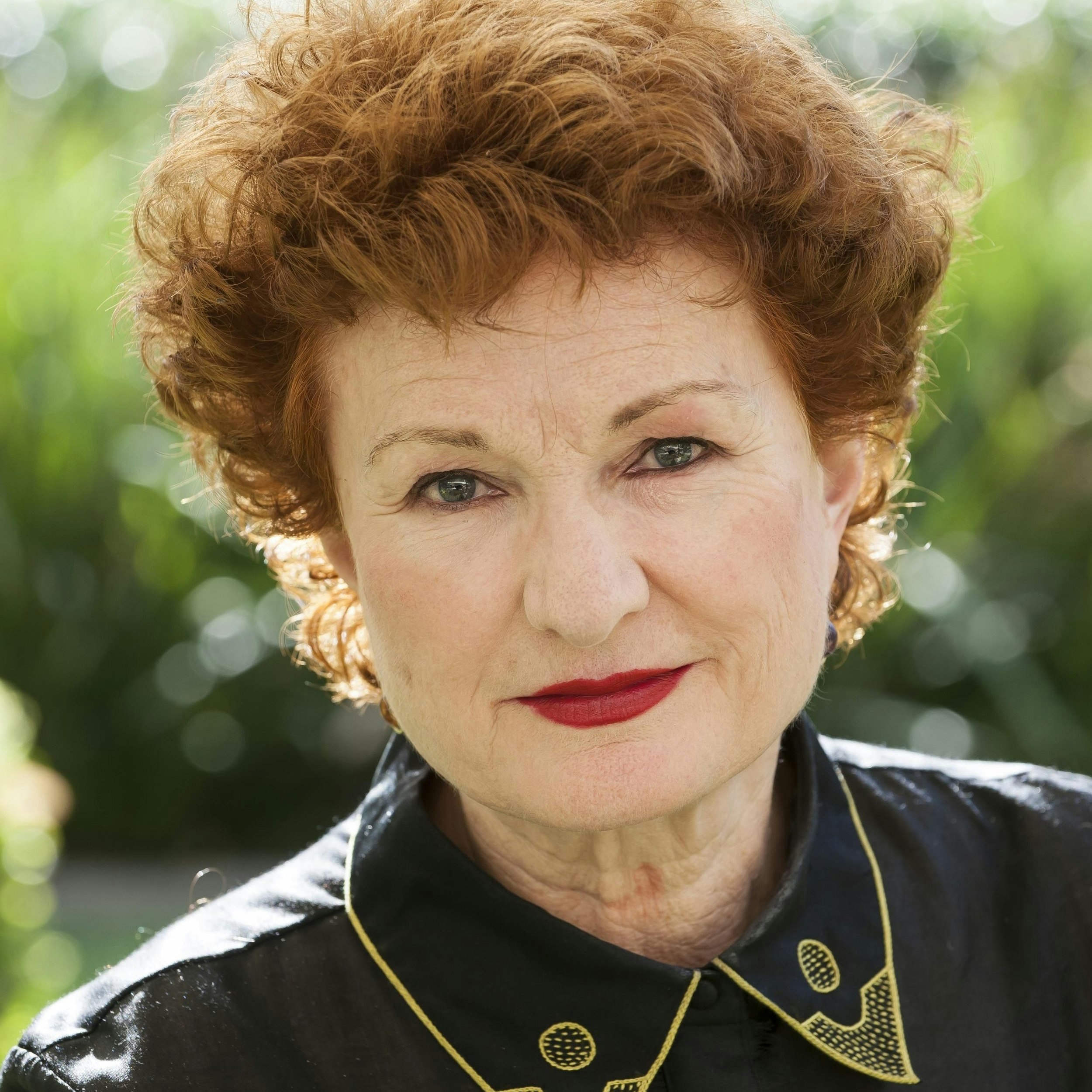 Julie Ewington
Chair
Julie Ewington is a specialist on contemporary Australian art, working in Sydney as an independent writer and curator. From 1997-2014 she worked at the Queensland Art Gallery | Gallery of Modern Art, leading its Australian art department from 2001, and contributing as a curator to the Asia-Pacific Triennial of Contemporary Art series of exhibitions between 1996-2012, with a special emphasis on artists from Southeast Asia. Over four decades she has also contributed to the Australian cultural field as an academic, including at the University of Sydney, and through arts organisations including the Visual Arts Board of the Australia Council (1994-8). Julie was a founder member of the Women's Art Movement, Adelaide (1976) and the Artworkers Union, Sydney (1979-80), and is currently a member of the Foundation Council of the Power Institute, University of Sydney, and the Board of the Samstag Museum, Adelaide. In 2014 she was awarded the Emeritus Medal for her work as a writer, curator and advocate from the Australia Council's Visual Arts Board.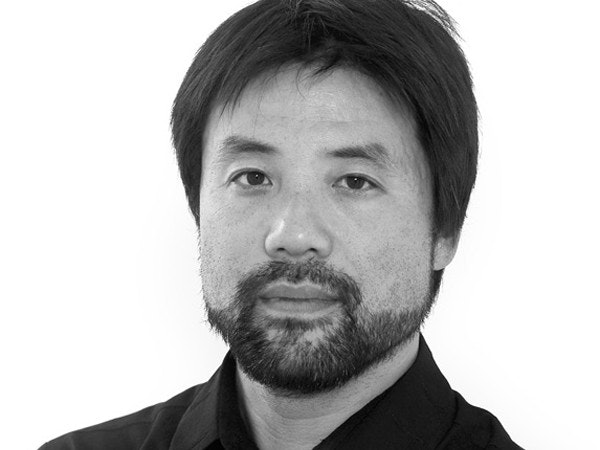 John Choi
Deputy Chair
John Choi is co-founder of CHROFI, a dynamic architectural practice that operates across a wide portfolio from houses to cities. Established in 2000, the practice's founding design, TKTS booth at centre of Times Square in New York, has been widely recognised for its design excellence and innovation, from fields as varied as planning, architecture, branding, public space and tourism. Awards include New York Art Commission Award, World Architectural Festival Award, Jørn Utzon Award for International Architecture, and has been cited as New York's Building of the Decade. Other key projects include Stamford on Macquarie, Lune de Sang, The Goods Line with Aspect Studios, Millstream Lookout and Mona Vale House. In 2012, John was nominated for the Iakov Chernikhov Prize and in 2014, was prize recipient in AR International Award for Emerging Architecture. John has lectured extensively on architectural design, is Adjunct Professor of Architecture at University of Sydney, and serves on Sydney Olympic Park Authority Design Review Panel.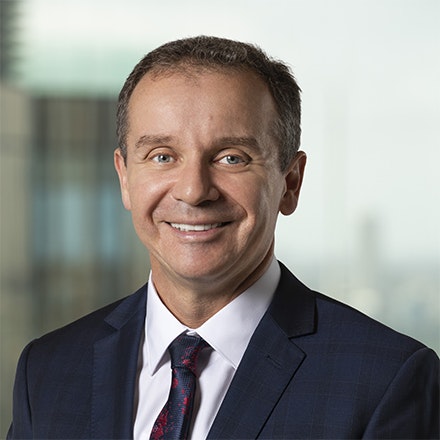 Adrian Williams
Treasurer
Adrian Williams is Chief Financial Officer at NewForests, a Sydney-based investment management firm. He has 30 years' experience in finance and accounting within large Australian and global organisations. Prior to joining New Forests, Adrian held a number of senior leadership roles in investment and funds management, real estate, media, and accountancy. Adrian has a Bachelor of Business (Accounting) from the University of Technology, Sydney and a Postgraduate Certificate in Social Impact from the University of NSW. He is also a Certified Practising Accountant and Graduate Member of the Australian Institute of Company Directors. Adrian has a strong history of community involvement and board memberships across a range of not-for-profit and social enterprises in the arts sector and assisting Indigenous Australians to pursue careers in finance and accounting.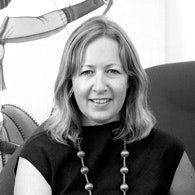 Sue Acret
Board member
Sue Acret is an art advisor, writer and collector with 20 years experience in the field of contemporary Asian art. She is a former editor of Art AsiaPacific magazine as well as a book editor. Sue spent 13 years in Hong Kong, during which time she worked with the Asia Art Archive and as a freelance writer and editor. In 2010 she co-founded Art Asia Advisory. Sue returned to Sydney in 2014 and continues her freelance and advisory practices.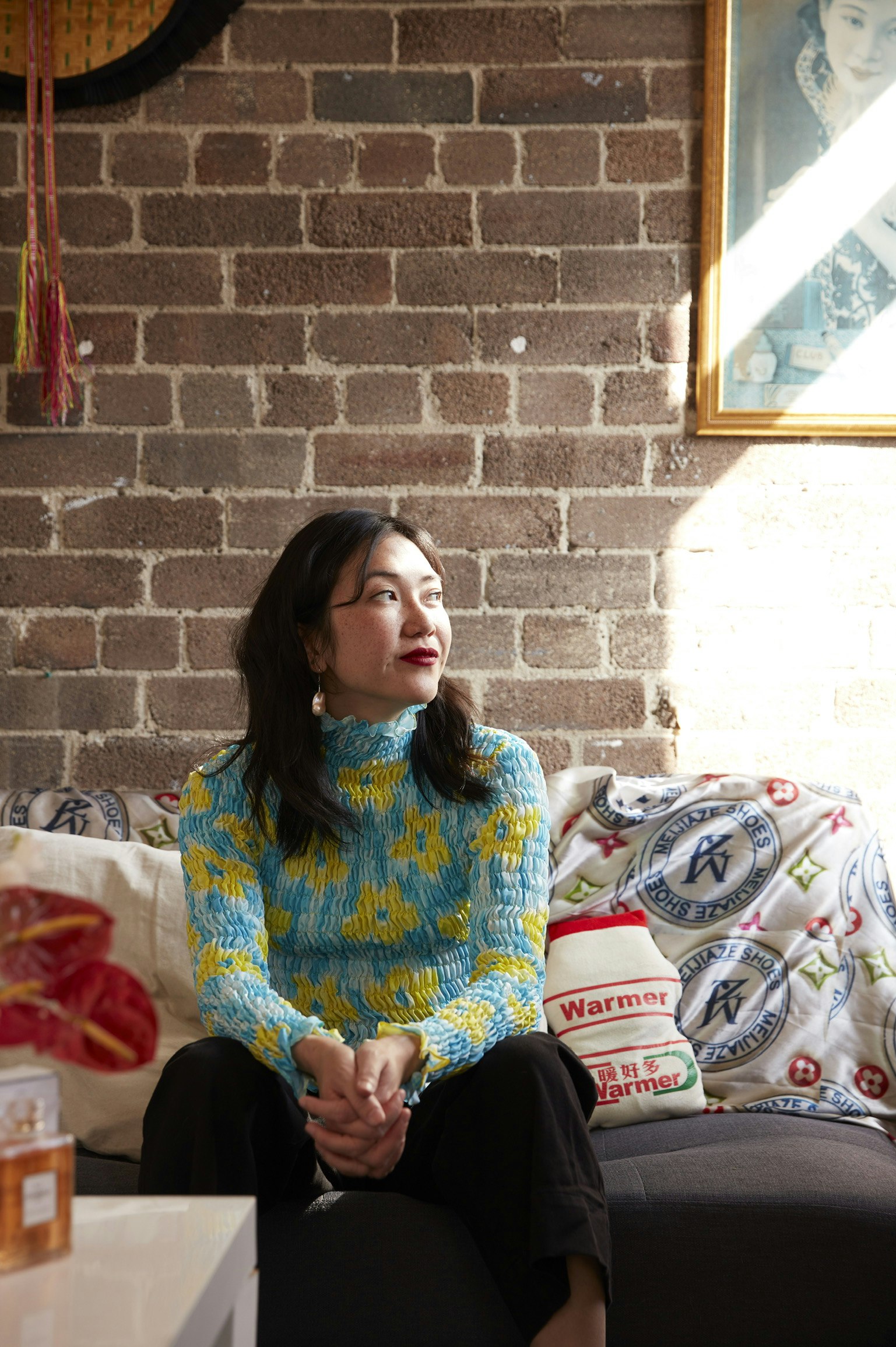 Rainbow Chan
Board member
Rainbow Chan is a vocalist, music producer and interdisciplinary artist. Driven by a mixture of DIY aesthetics and postcolonial discourse, her works investigates the diasporic imagination through tales of love and loss. Chan has performed at Sydney Opera House, Vivid, MONA FOMA, Gallery of Modern Art, Iceland Airwaves, National Taiwan Museum of Fine Arts, and Tai Kwun. Her record "Pillar" (2019) was nominated for the Australian Music Prize and featured on community radio nationwide. In 2017, her single "Let Me" won the FBi SMAC Award for Best Song.Chan is currently part of Artspace's One Year Studio Program and is researching 圍頭Weitou women's oral history. She is a passionate mentor and has worked with MusicNSW, I.C.E Parramatta, Hack Sounds and Sydney Conservatorium where she teaches in Contemporary Music Studies. In 2020, Chan received her MFA from UNSW Art & Design.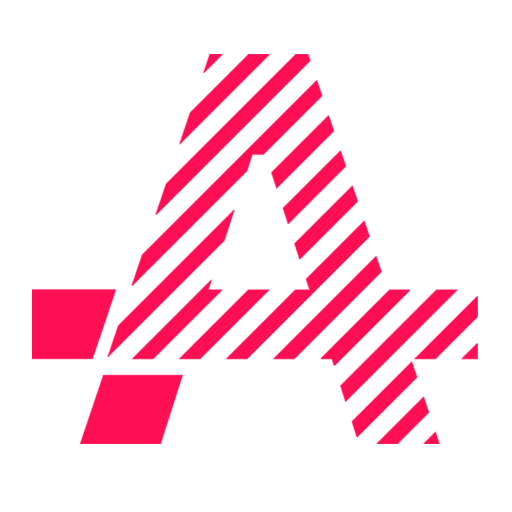 Caroline Choy
Board member
Caroline Choy is a Project Director for Stockland's commercial property business with over 20 years experience in the real estate industry, holding previous roles with AMP Capital and Westfield. She joins the 4A Board with a keen interest in the arts and having also worked previously on projects for the Australian National Maritime Museum, Australian War Memorial, Powerhouse Museum, and South Australian Museum.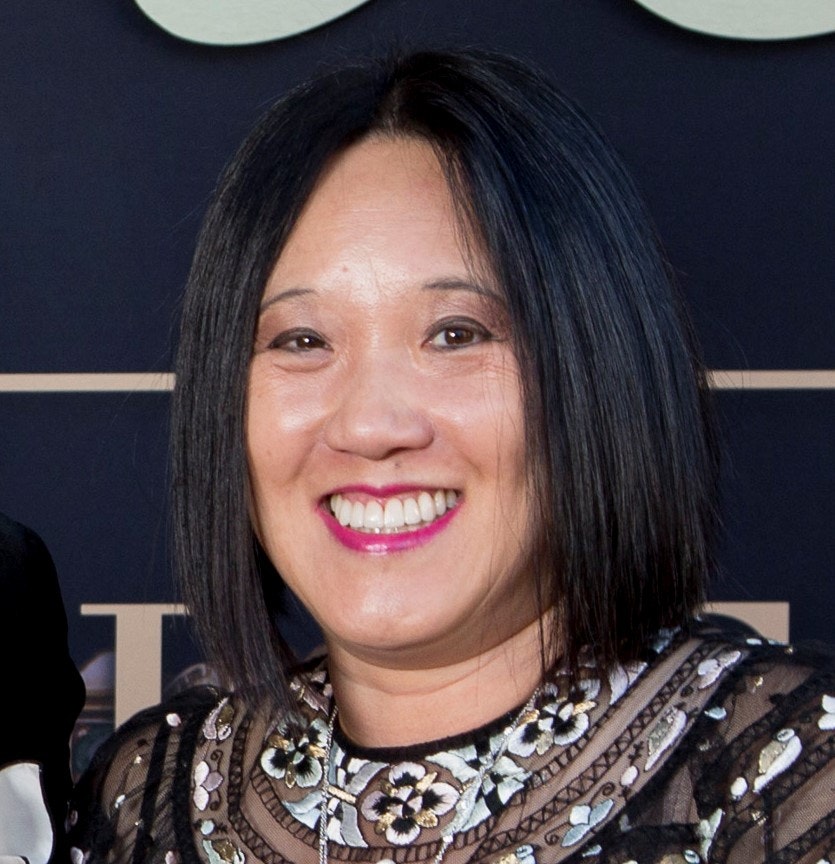 Elizabeth Pakchung
Board member
Elizabeth Pakchung is a company director, lawyer, and supporter of Fashion, Art and Architecture. She is currently a Director of H&M Australia & NZ (part of the global fashion H&M Group), Oranges & Sardines Foundation, 4A Centre for Contemporary Asian Art, and Contemporary Asian Australian Performance. Elizabeth is also a supporter of Australia at the Venice Art Biennale and the National Gallery of Australia, a Patron of the Sherman Centre for Culture & Ideas, a Member of the International Women's Forum, and was a Member of the Museum of Applied Arts & Sciences (Powerhouse Museum) Centre for Fashion Designers Circle. Prior to her director career, Elizabeth was a corporate lawyer at global law firm Ashurst (formerly Blake Dawson) for over 25 years and was a partner of the firm for many years.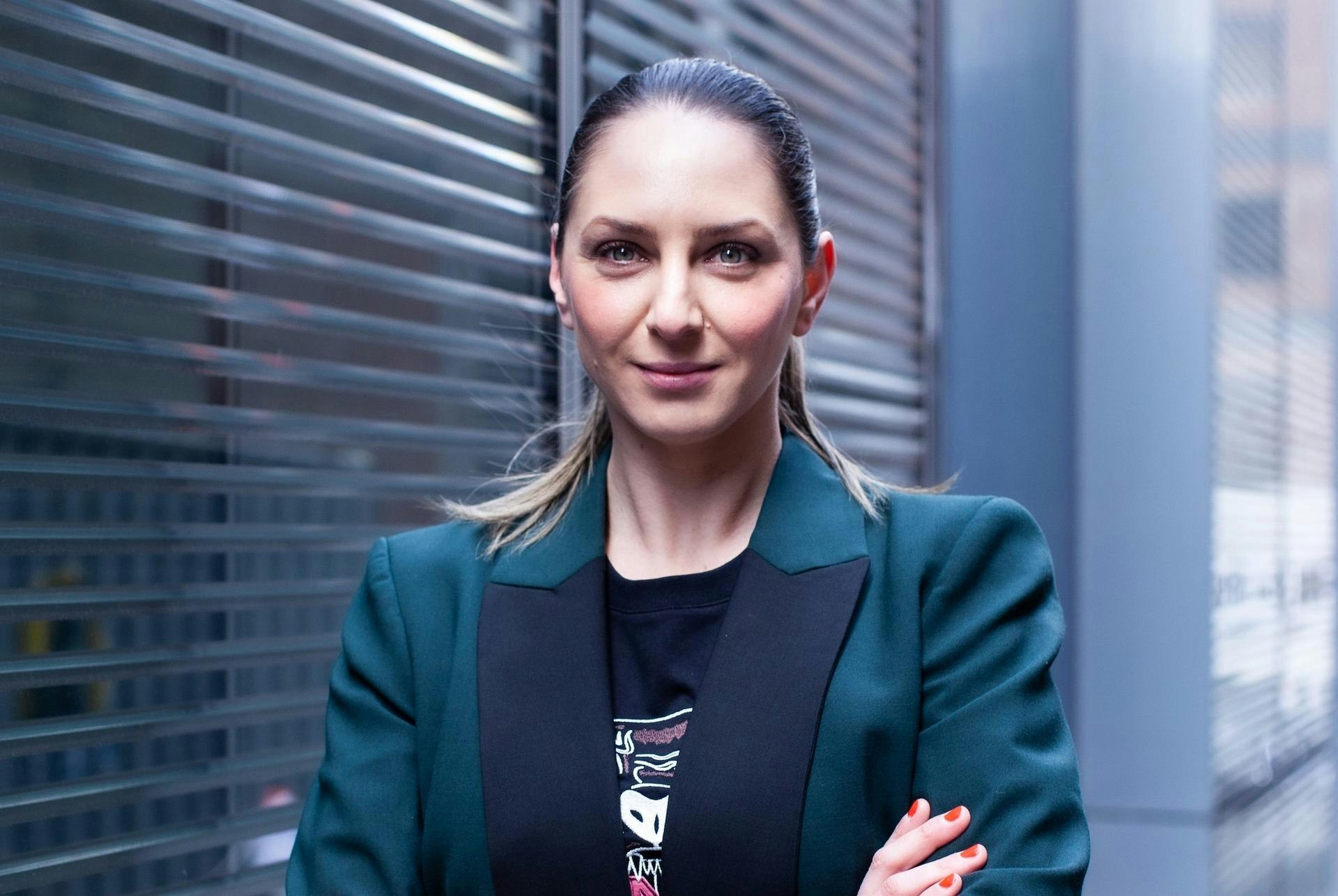 Maree Di Pasquale
Board member
Maree Di Pasquale has held cultural leadership positions across greater Asia and is credited with successfully relaunching Melbourne Art Fair in the Melbourne Arts Precinct as a leading showcase for the Australasian contemporary art market. She was Director of Strategic Partnerships at MCB Visit Victoria (2016-2017) and a member of the leadership team for Art Fairs Australia (2010-2016), where she played a pivotal role in revitalising projects and developing ventures in new markets, most notably as founding Director of Art Central Hong Kong (2014-2016) and Assistant Director of Sydney Contemporary (2013, 2015) and Melbourne Art Fair (2014). During her time in the United Arab Emirates, Di Pasquale managed exhibitor relations and delivered public programs for the inaugural Abu Dhabi Art Fair and the Saadiyat Island Cultural District, the latter in partnership with global teams for the Louvre Abu Dhabi, the Guggenheim Abu Dhabi and the Zayed National Museum (2009-2010). Di Pasquale holds a BA Visual Arts (Creative Industries) from QUT, and a MA in Marketing from Melbourne Business School, The University of Melbourne.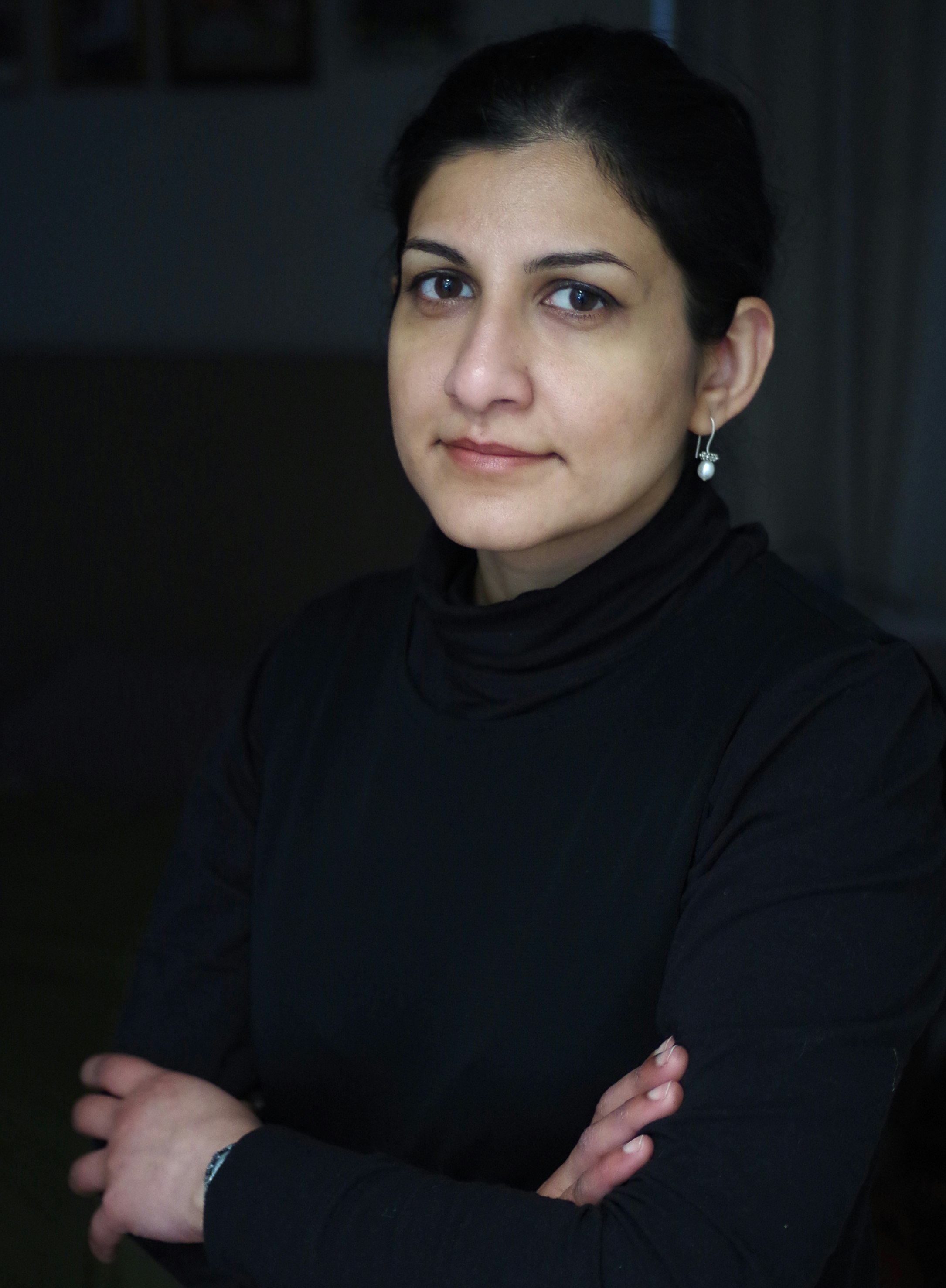 Nusra Latif Qureshi
Board member
As an artist Nusra's practice has developed through an in-depth study of conventional South Asian painting techniques in conjunction with image manipulation softwares. Her work ranges from small, highly detailed paintings to large scale digital prints that engage with the visual histories of South Asian region and Australian culture, pulling apart and reconfiguring the found patterns to construct new narratives.
Her extensive exhibition history includes shows in Australia, USA, Europe and Asia. Nusra's work features in several private and institutional collections around the world, including the British Museum, National Gallery of Victoria, QAGOMA, and Fukuoka Asian Art Museum. She has been designing and offering public programs including lectures, artist's talks and workshops in collaboration with art institutions on an ongoing basis. In 2019, her design was selected for the ART Tram project as part of Melbourne Art Festival; Nusra was the recipient of Bulgari Art Award in the same year.
Michael Rolfe
Board member
Now retired, Michael Rolfe was CEO of Museums and Galleries of NSW from October 2010 to December 2020, and has over 30 years experience working primarily in the visual arts. Rolfe brings an in-depth overview of funding, governance and policy, and importantly, a commitment to supporting art and artists.
Alumni
Previous Directors
Melissa Chiu, 1999 – 2001
Gia Nghi Phung, 2002
Linda Goodman, 2003 – 2004
Binghui Huangfu, 2004 – 2006
Aaron Seeto, 2008 – 2015
Mikala Tai, 2015 – 2020
Previous staff
Melissa Chiu, Curator, 1996 – 1999
Vicente Butron, Project Manager, 1996-1998
My Le Thi, Assistant, 1997 – 1999
Tiffany Lee- Shoy, Assistant Curator, 1999 – 2001
Aaron Seeto, Gallery Assistant / Curator, 2001 – 2004
Gia Nghi Phung, Gallery Assistant / Gallery Manager/ Acting Director, 2000 – 2001
Jennifer Kwok, Marketing & Public Relations, 1999 – 2003
Natalie Seiz, Administration Coordinator, 2001 – 2002
Jacqueline Thomas, Gallery Assistant, 2001 – 2003
Adelle Kilian, Administration, 2005
Brianna Munting, Administration, 2005
Owen Leong, Administration, 2005
Imogen Yang, Acting Gallery Manager, 2006-2007
Evelyn Liong, Gallery Coordinator, 2006
Julia Flanagan, Gallery Coordinator, 2006 – 2008
Tom Sylva, Administration, 2006
Luke Leonard, Administration, 2006
Rod Murray, Gallery Manager, 2006
Yeehwan Yeoh, Gallery Coordinator, 2007 – 2009
Summar Hipworth, Program Manager, 2009 – 2012
Annette Wiguna, Community Projects Officer, 2010
Simon Soon, Community Projects Officer, 2011 – 2012
Yangping Zhang, Gallery Assistant, 2008 – 2010
Samuel Zammit, Gallery Assistant / Gallery Coordinator / Program Coordinator, 2010 – 2013
Yu Ye Wu, Gallery Assistant / Communications Assistant / Marketing & Communications Coordinator, 2008 – 2015
Yuting Chen Intern/Project Assistant 2014
Joanna Bayndrian, Marketing & Gallery Assistant, 2015
Ashanti Fogden, Marketing & Gallery Assistant, 2015
Jessica Kostera, Marketing & Communications Coordinator, 2015 – 2016
Dean Worthington, Marketing Project Manager, 2016
Toby Chapman, Community Projects Officer / Assistant Curator / Curator, 2011 – 2016
Isabelle Hore-Thorburn, Gallery Assistant – Research, 2016 – 2017
Harriet Reid, Gallery Assistant – Research, 2016 – 2017
Pedro de Almeida, Program Manager / Business Manager, 2012 – 2019
Micheal Do, Assistant Curator, 2016 – 2020
Kai Wasikowski, Operations and Production Coordinator, 2017 – 2020
Robert Henningham, Marketing and Programs Coordinator, 2019 – 2020
Bridie Moran, Stakeholder Manager, May 2021 - December 2021; Acting Director, November 2019 - January 2021; Engagement and Development Manager, 2017-2019; Manager, Development, Communications and Marketing, 2016-2017.

Nicole Beck, Gallery Asistant, 2019 - 2022