The Burrangong Affray: Jason Phu & John Young Zerunge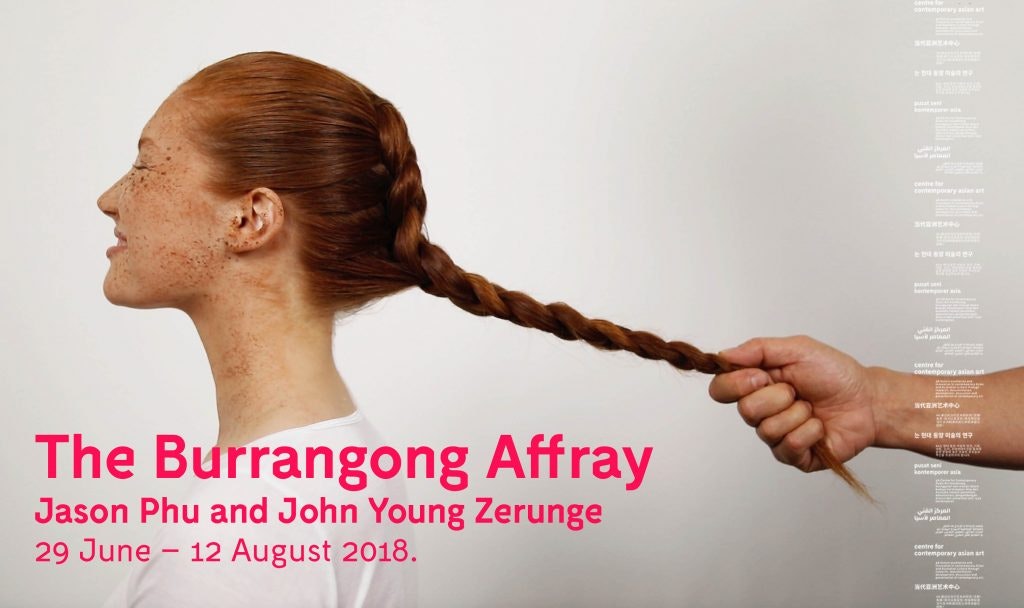 When
29 June 2018 -
12 August 2018
Location
4A Centre for Contemporary Asian Art
181-187 Hay St, Haymarket
Exhibition opening:
Thursday 28 June, 2018.
6.00pm-8.00pm
YOUNG, NSW
Chinese Cemetary, Murrumburrah
Community Offering in Young, NSW
Saturday 21 April, 2018
From 10am.
Between November 1860 and September 1861 the New South Wales goldfields of Burrangong, near the present day township of Young, was the the site of Australia's largest racially motivated riot. Rising antagonism over gold mining disparities and cultural habits saw trivial misunderstandings intensify into racial tensions that erupted into violence across the goldfields. Over 10 months, Chinese miners were subjected to threats, robbery and sustained acts of violence.This anti-Chinese sentiment had swept through the goldfields of Victoria in the 1850s and by the early 1860s had reached a flashpoint in New South Wales, provoking public opinion and debate. In Sydney, the NSW Parliament responded to the contention by passing legislation to restrict Chinese immigration and began, alongside Victoria and South Australia, to write the prelude to the White Australia Policy.
Through a series of residencies in Young and surrounding historical sites, Chinese-Australian artists Jason Phu and John Young Zerunge trace the events and repercussions of this period of civil disobedience. Supported by historian Dr Karen Schamberger, the artists' research-led practice interweaves these accounts of history to create contemporary mediations that reflects upon the forces of identity, economics, race and otherness in Australia today. This collaborative history project will bear a legacy publication.
This exhibition is the second iteration of a four-part exhibition project. The first was be realised in Young in April 2018.
Curators