Progress: The Game of Leaders – 4A x Melbourne Festival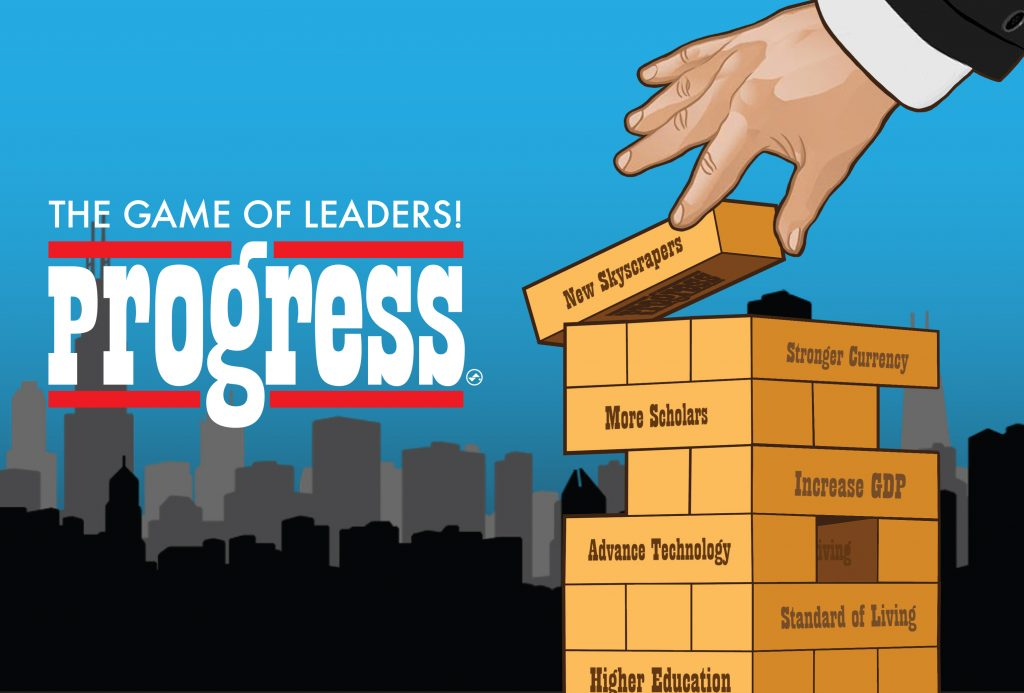 When
05 October 2017 -
15 October 2017
Location
MPavilion
Queen Victoria Gardens, opposite Arts Centre Melbourne on St Kilda Road, Melbourne.
Progress: The Game of Leaders can be played:
Wednesday 4 October – 9am–12pm
Daily, Thursday 5 October - Sunday 15 October – 9am–4pm
Where will you be standing when the First World falls?
Like a giant round of Jenga with Western civilisation as the stakes, Progress: The Game of Leaders invites you to take on the role of building a country. What blocks will you favour: economic progress or military spending? Higher standards of living or increasing globalisation? As players jockey for top position in the imaginary nation's guidance, the structure grows more precarious and its foundations grow ever more compromised. The game can only end one way.
Singaporean artist Sam Lo's Progress: The Game of Leaders is a playful and interactive allegory that asks what is put in peril by the unfettered progress of the First World, and is a refreshing take on world politics for a time that sorely needs it.
Commissioned by 4A Centre for Contemporary Asian Art as part of Melbourne Festival 2017.
Public Programs
Arts Leader Playoffs – Progress: The Game of Leaders
Thursday 5 October
10am–1pm – various game times
Join artist Sam Lo and the arts 'leaders' including artists, curators and architects for a one-day only round of play-offs. Find out who in the Melbourne art world leads best...
Players include:
| | | |
| --- | --- | --- |
| Time | Player 1 | Player 2 |
| 10–10.30 am | Cyrus Tang, artist | Vipoo Srivilasa, artist |
| 10:30–11:00 am | Briony Galligan, artist | Sam Lo, artist |
| 11:00–11:30 am | Mark Feary, Artistic Director, Gertrude Contemporary | Pippa Milne, Curator, Centre for Contemporary Photography |
| 12–12:30pm | Maree Di Pasquale, Melbourne Art Foundation CEO | John Young, artist |
| 4:15–4:45 pm | Jonathan Holloway (Director, Melbourne Festival) | Jessie French, Deputy Creative Director, MPavilion |
Members of the public are also invited to visit MPavilion on Thursday the 5th for their chance to become a leader by playing against artist Sam Lo, who will be available for games between 10AM – 2PM .
Artists in Conversation: "An engaged audience"
Saturday 7 October
12.30PM
Melbourne Festival Lounge in the Forum TheatreHosted by Erik Jensen and Jonathan Holloway .
Yan Duyvendak's Please, Continue (Hamlet) and Sam Lo's Progress: The Game of Leaders are rooted in an element of audience participation, but in very different ways. In this talk the artists will discuss the ways audiences change their work, and their work changes audiences.
Artists
Top image: Progress: The Game of Leaders