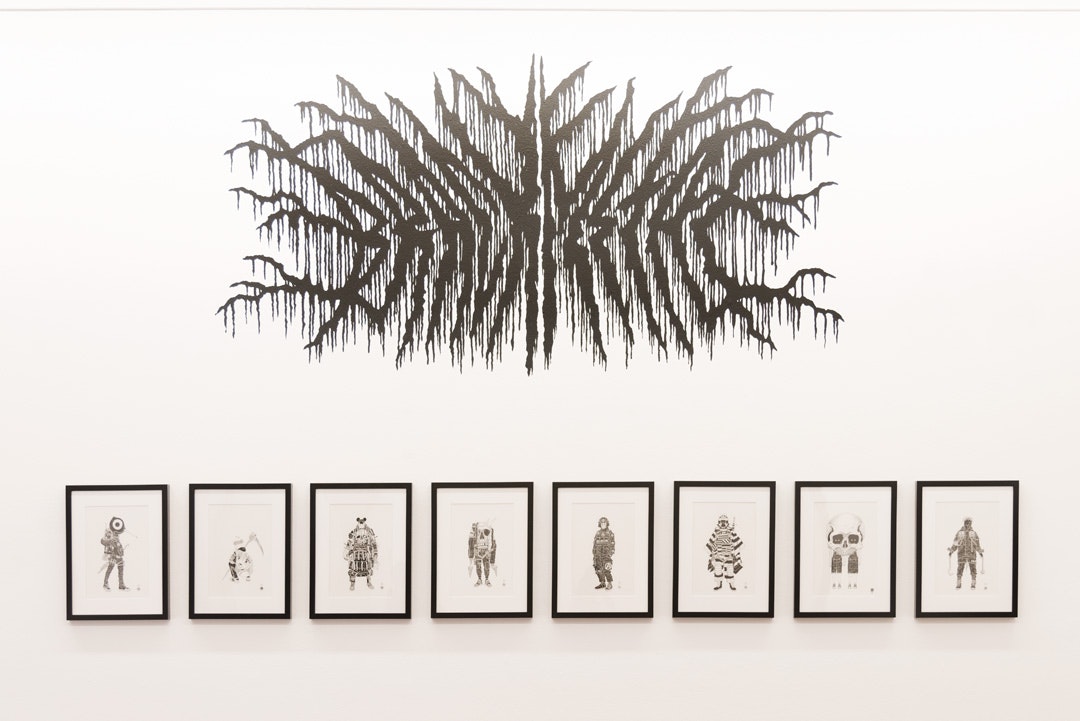 When
04 October 2019 -
06 October 2019
Location
4A Centre for Contemporary Asian Art
181-187 Hay St, Haymarket
Dark Fantasy plays with the narrative tropes, visual aesthetics and ideologies explored within the umbrella genre of fantasy as a method of navigating the potential crisis of identity. The works of Gerald Leung and Louise Zhang are uneasily fantastical, simultaneously drawing upon cyberpunk and body horror and personal experiences to construct imaginary scenes of unhinged otherness.
These fractured glimpses of otherworldly scenes, populated by Taoist demons, anatomical organs, health-goth angels and cyberpunk samurai, reflect the imagined realities Leung and Zhang have created as attempts at interpreting themselves. This exhibition asserts the artists' personal narratives through their idiosyncratic methodologies, aesthetics and artistic production.
Curators
Artists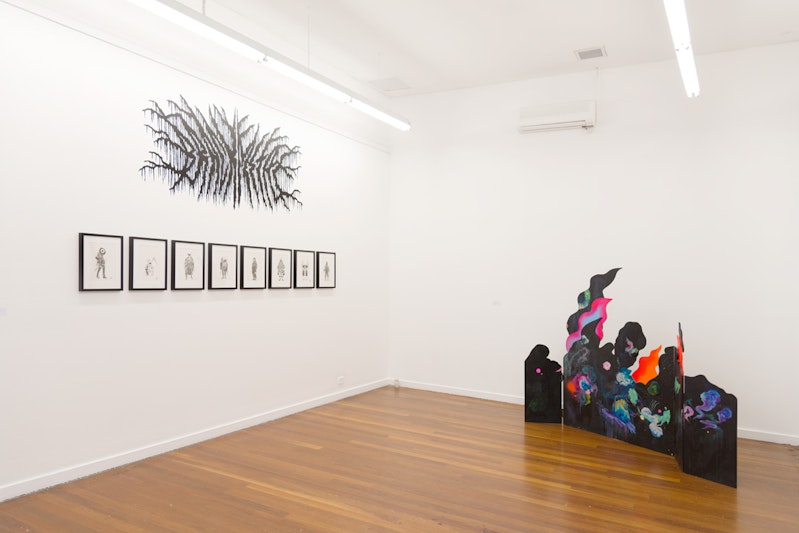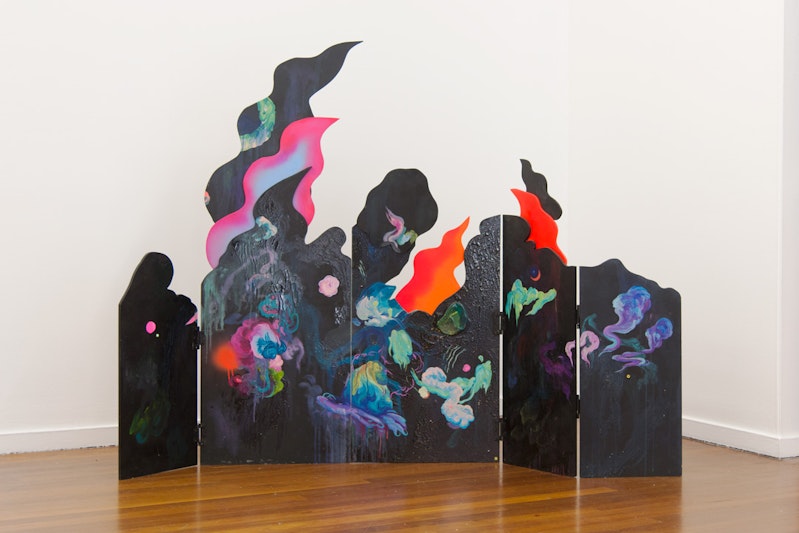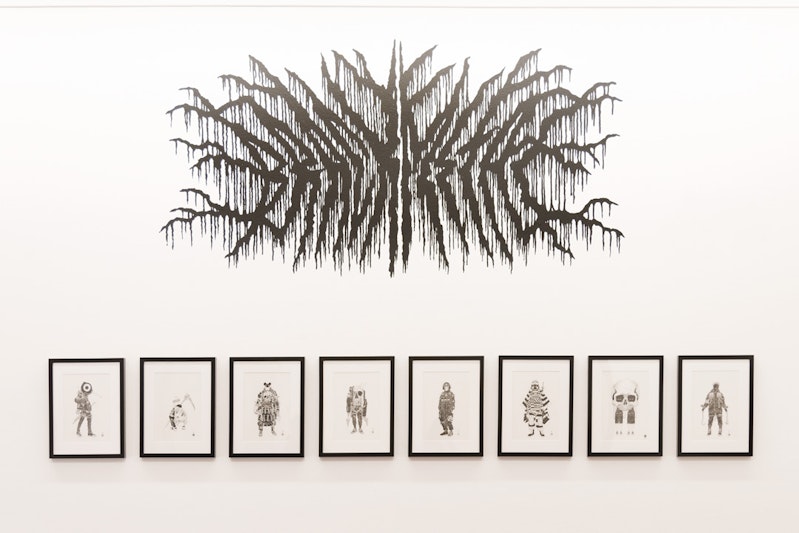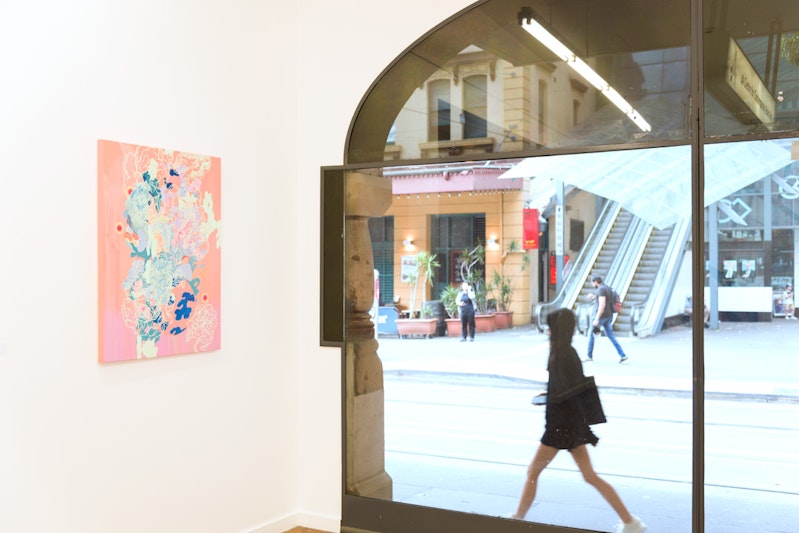 Top image: Gerald Leung, Brack Metal (Series), 2014 – , ink and pen on paper, custom mural; photo: Garry Trinh, courtesy the artist.