Dacchi Dang: An Omen Near and Far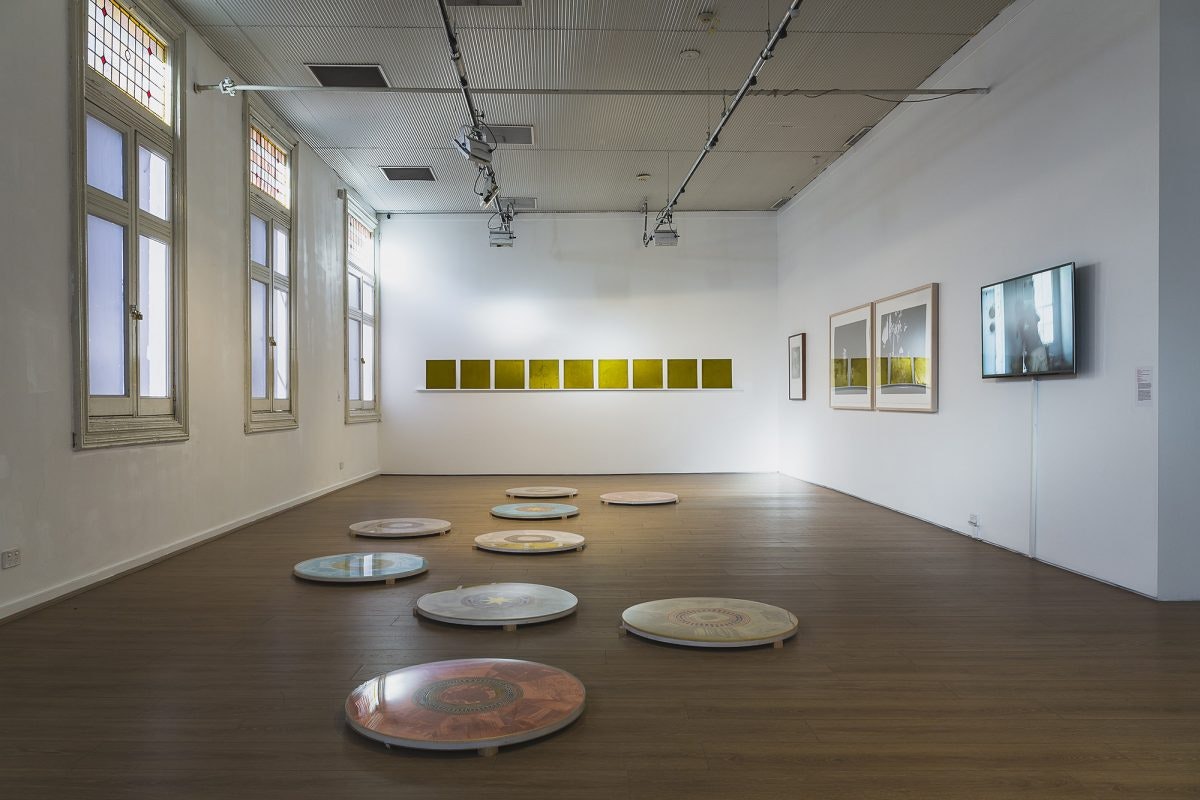 When
09 June 2017 -
30 July 2017
Location
4A Centre for Contemporary Asian Art
181-187 Hay St, Haymarket
Exhibition opening:
Thursday 8 June 2017
6.00PM – 8.00PM
Dacchi Dang: An Omen Near and Far is the first survey exhibition of one of the preeminent Vietnamese-Australian artists working today. Presenting a selection of works spanning three decades by a founding artist member of 4A Centre for Contemporary Asian Art, Dacchi Dang is principally concerned with articulating the complex nature of diasporic experience and an ongoing redefinition of ideas of place and of home. With a focus on the artist's work across photography, printmaking, video and installation, An Omen Near and Far signals the central importance of art in coming to terms with the contingencies of the past and of the present.
Born in Saigon and having experienced the latter years of the Vietnam War before fleeing his homeland on a boat to be eventually accepted as a refugee in Australia, Dacchi Dang's life and art is deeply informed by this trauma, loss and an ongoing search for belonging. An Omen Near and Far unveils a new installation work commissioned by 4A that employs photography and wax that burns and melts over the duration of the exhibition. Informed by a recent 2017 trip to Vietnam, this new work is conceptually connected to an earlier, ephemeral sculpture and performance originally staged as Upstairs/downstairs at Sydney's National Art School in 1994. This latter work – ghostly documentation of which is included in the survey – saw Dang burn a wax sculpture imprinted with photographic imagery recorded by the artist in Vietnam in that same year, his first visit to his country of birth since arriving in Australia in 1982.
Dacchi Dang's dislocating experience of returning to Cholon, Saigon's Chinese district and where he grew up, and extended family members in Bến Tre province in the Mekong Delta, prompted him to photograph the people and landscapes of Vietnam voraciously. Having shot over 100 rolls of black-and-white film on his Hasselblad, Dang's photographic archive of daily life in urban and rural Vietnam documents a time concurrent with the momentous historic occasion of the lifting of the trade embargo between the U.S. and the Republic of Vietnam that had been in place since the end of military conflict in 1975. Dang's source imagery – now a time capsule of the developing nation in flux– resulted in a highly productive period of experimentation. Spectacle I (1996) and Spectacle II (1996), a suite of monochromatic photogravure prints and their corresponding gold plates, present intimate portraits of ordinary Vietnamese and montaged street scenes tempered by an uneasy balance between empathy and distance.
In addition to series of works over the past decades that explore landscapes as colonised and contested forms of cultural memory, from Paris to Peel Island in Queensland's Moreton Bay, An Omen Near and Far offers a selection of historical material from the archives of both the artist and 4A: photographic proof sheets, exhibition ephemera, reviews, interviews and critical texts. This includes documentation of Dang's seminal solo exhibition, The Boat, presented at 4A in 2001, a milestone in the development of wider public reception and understanding of art from Asian-Australian perspectives. The Boat garnered strong community responses, opening up dialogue by addressing the profound perils of seeking asylum while prompting a critical consideration of Australia's changing treatment of refugees.
Accompanying the exhibition, 4A will host a panel discussion that will offer insights into the historical research and creative development currently being undertaken by Dacchi Dang for the Australian War Memorial's Gillespie Bequest commission of a new body of work due for completion over 2017–2018. Exploring the experiences of Australian and Vietnamese–Australians military veterans of the Vietnam War, and engaging with the Memorial's extensive collection and archives, Dang's commission represents the first such instance to form part of the national institution's art collection.
Artists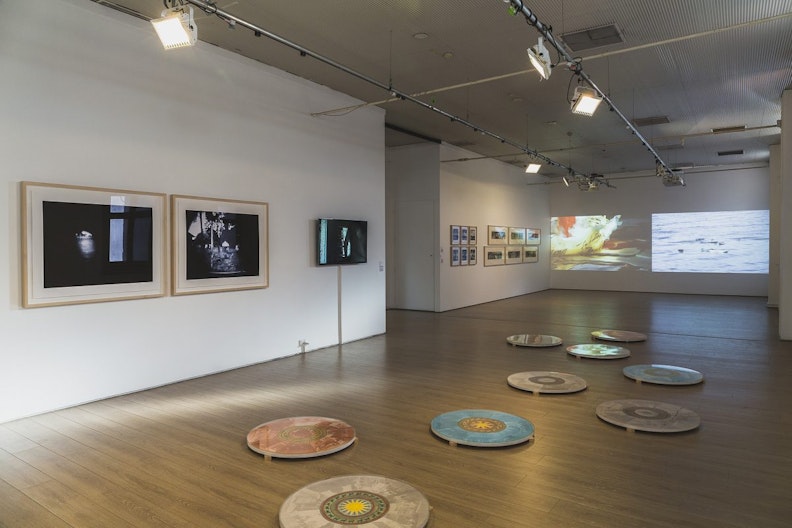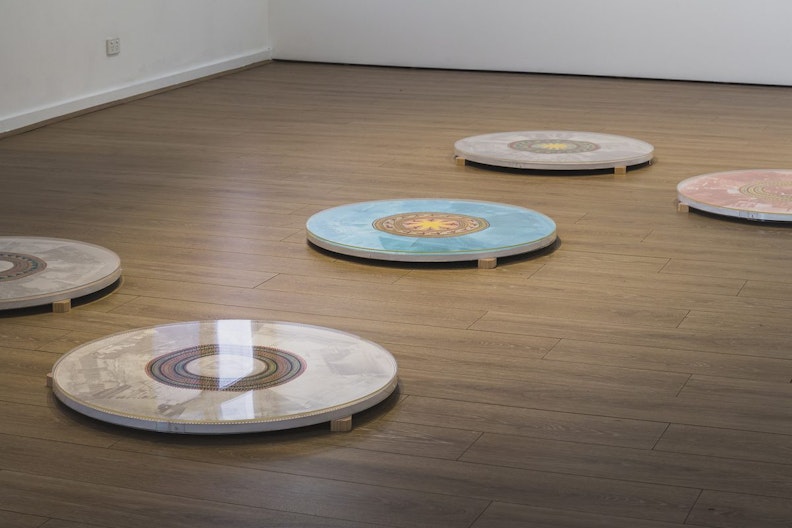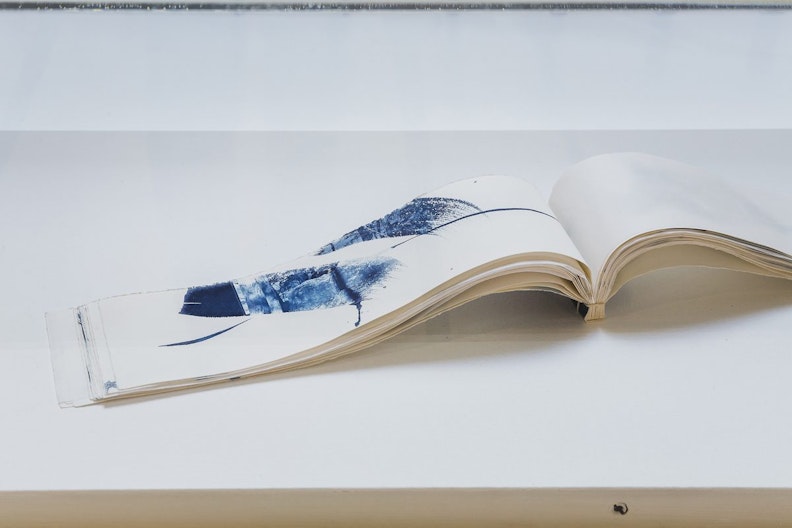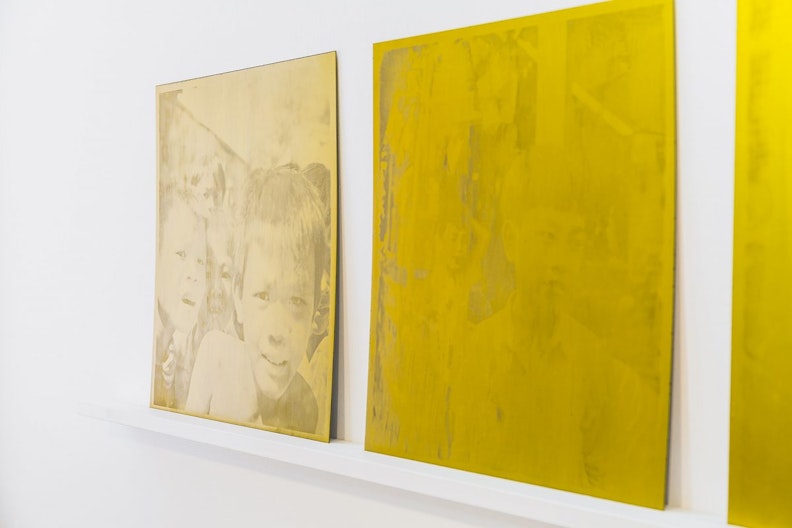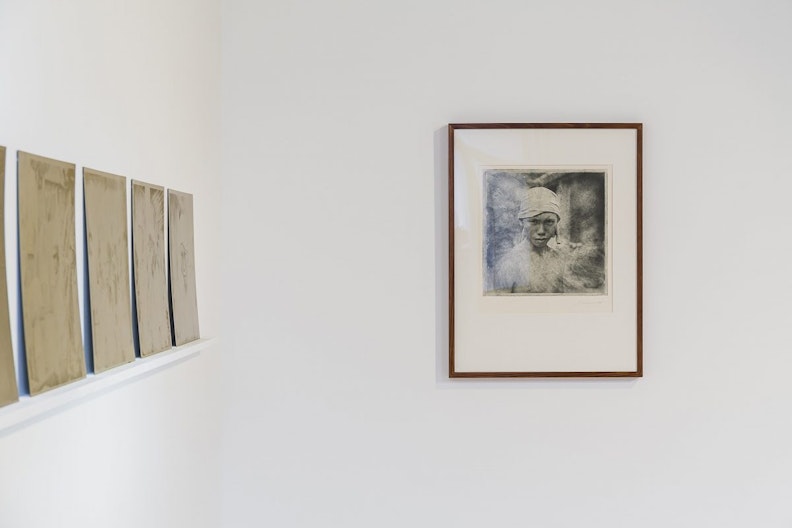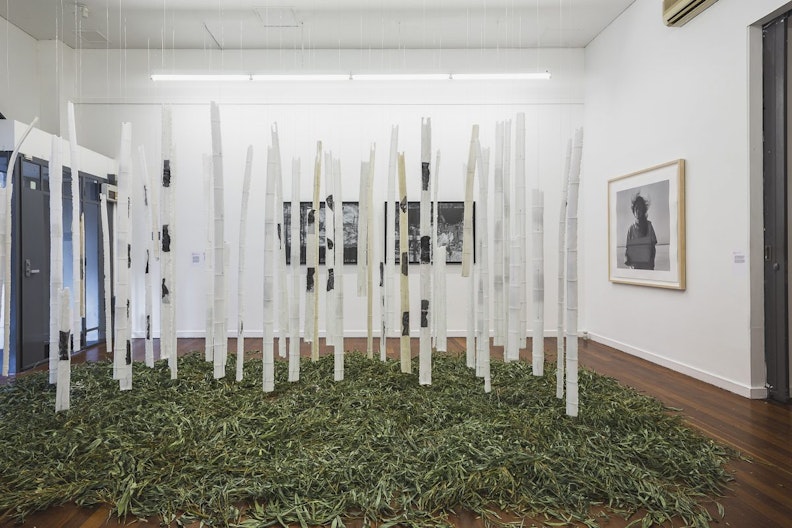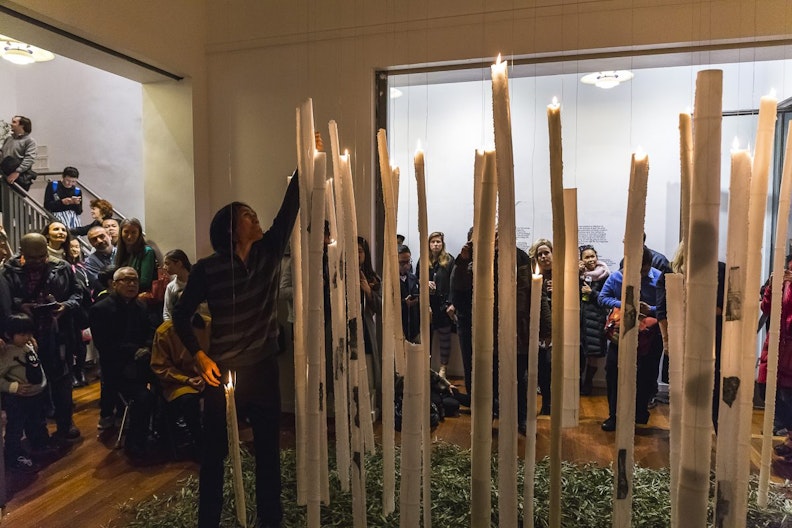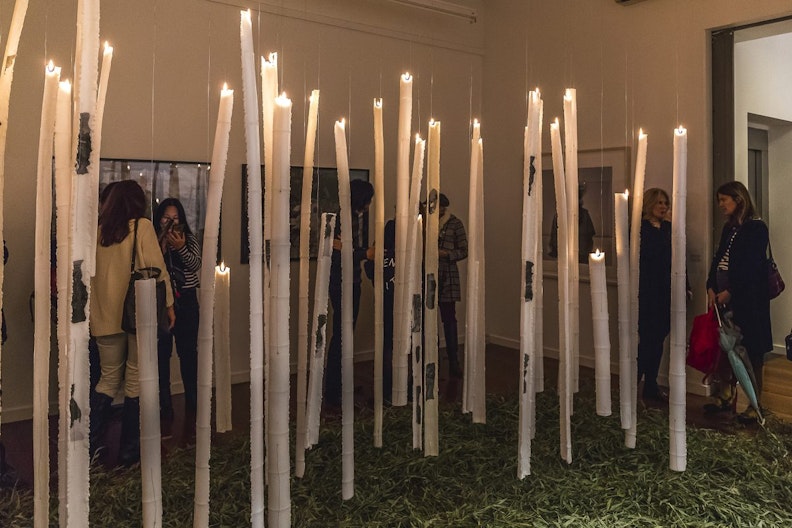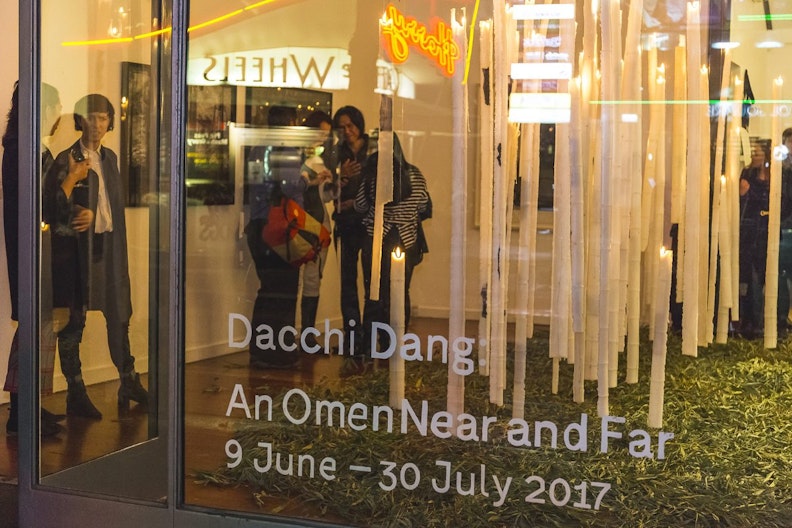 Top image: 'Dacchi Dang: An Omen Near and Far' installation view, 4A Centre For Contemporary Asian Art. All works courtesy the artist.
Top image: 'Dacchi Dang: An Omen Near and Far' installation view, 4A Centre For Contemporary Asian Art. All works courtesy the artist. Image: Document Photography.
4A wishes to acknowledge the Australia Council for the Arts, Australian War Memorial, Bundanon Trust, Horsham Regional Art Gallery and Square One Studios for their support of Dacchi Dang: An Omen Near and Far.