WORKSHOP // Zodiac Flower Charm Workshopos with Louise Zhang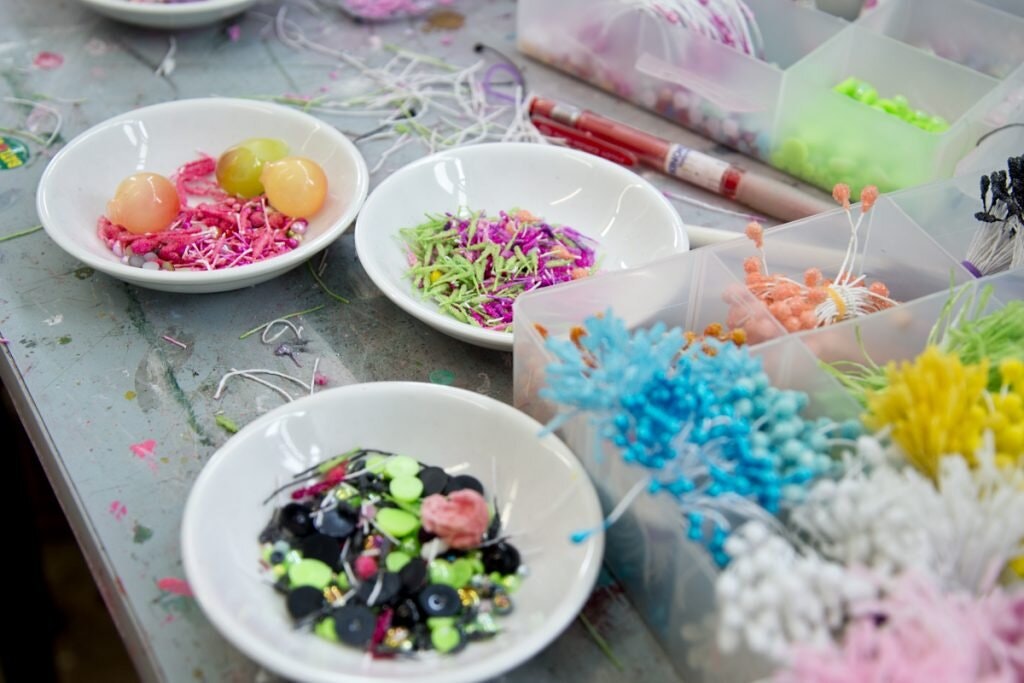 When
Sunday, 12 January 2020, 11:00pm
Louise Zhang is a Sydney-based multidisciplinary artist whose practice spans painting, sculpture and installation. With an interest in cinema – specifically, theatrical horror – Louise explores the dichotomies between what is attractive and monstrous. She appreciates 'otherness' – the under-appreciated and overlooked – and brings new life to kitsch materials through playful and whimsical creative processes. This workshop series will be drawing from her practice to encourage young creatives to be inspired by the decorative architecture of the Gardens and create their own individualistic, unique charm flower!
Get ready for Lunar New Year 2020 this school holidays at the Chinese Garden of Friendship, joining Louise to make lucky charms that feature Chinese zodiac flowers. In this two-hour workshop, learn about the (sometimes surprising) meaning and uses of each zodiac sign's flower and create your own flower as part of a special take-home hanging charm inspired by Louise's work – the perfect Lunar New Year accessory or gift for family. After the workshops, come back to Darling Harbour during Lunar New Year festival to see Louise's work come to life in a series of special Moon Gates to walk through. For participants aged between 7-17 years, accompanied by a responsible adult. All materials provided, with bookings online required to ensure all participants get to complete their take-home charm flower. Places are limited for each workshop, which is free with entry to the Chinese Garden of Friendship.
Artists
This workshop has been produced by 4A Centre for Contemporary Asian Art for The Chinese Garden of Friendship, Darling Harbour.