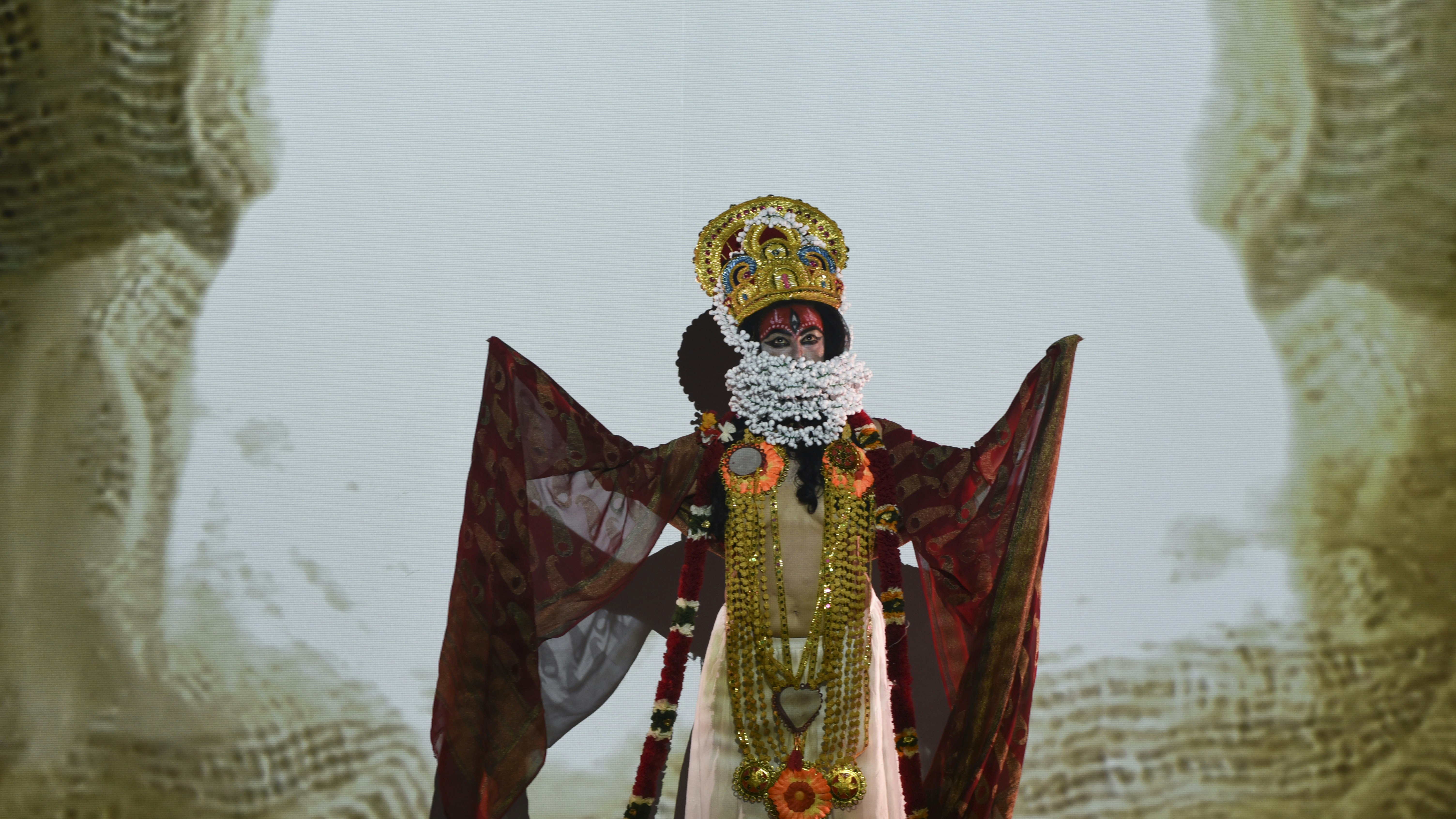 When
Saturday, 29 October 2022, 8:00am
Location
4A Centre for Contemporary Asian Art
181-187 Hay St, Haymarket
This event is part of the 4A/24 program.
Time: 7:00pm - 9:00pm
Location: 4A groundfloor
Rakini Devi's Urban Kali 2022 celebrates the Hindu festival of Goddess Kali and Diwali, the festival of lights, that fall on this week in October. The work is inspired by the temporary shrines in her birthplace Kolkata, that traditionally adorn the city for the public to pay homage to the Goddess.
In a global climate of racial tension and the rise of misogynist atrocities in India and globally, Rakini Devi's performance of embodied iconography protests these injustices. The work is also a means of reclaiming Kali iconography from Western cultural appropriation.
Ultimately, Urban Kali is an offering to Kali from a deep and personal reflective space. Devi celebrates the body as sacred site and artistic material, offered as a conduit for transformation through ritual, embodiment, and illustrates the concept of tradition as transgression and Kali Bhakti, or "devotion to Kali", and exemplifying the complex entity of Kali in contemporary culture.
Artists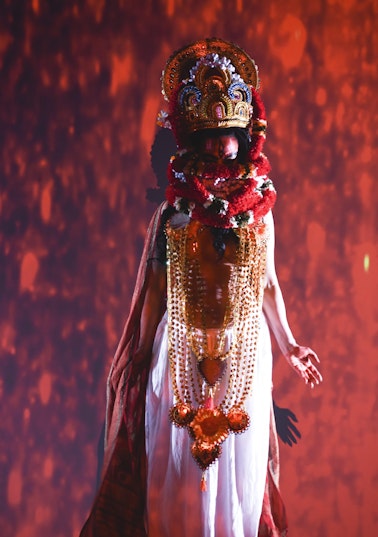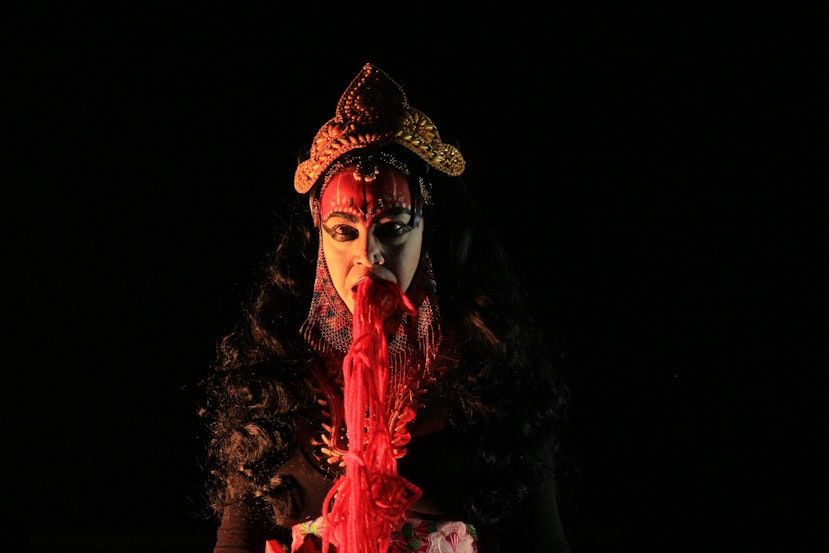 Associated Event Series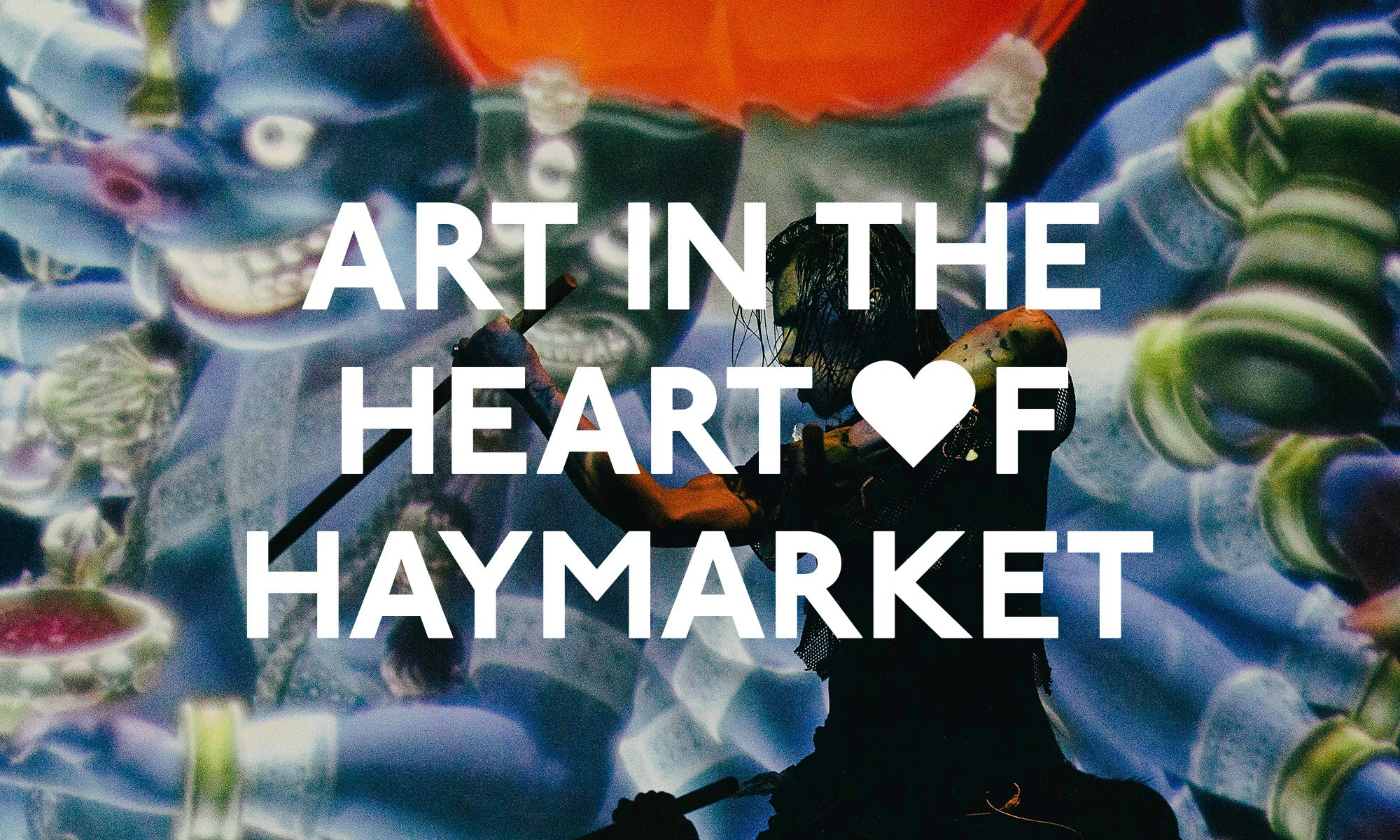 Art in the Heart of Haymarket
Set in one of Sydney's most dynamic precincts, Art in the Heart of Haymarket is a new festival that will celebrate Asian arts and culture through a pulsating program of new music, performance, and visual art.
More info
Top image: Rakini Devi, Urban Kali, original image: Heidrun Lohr