UNSW Art & Design and 4A present: 4A Digital in Review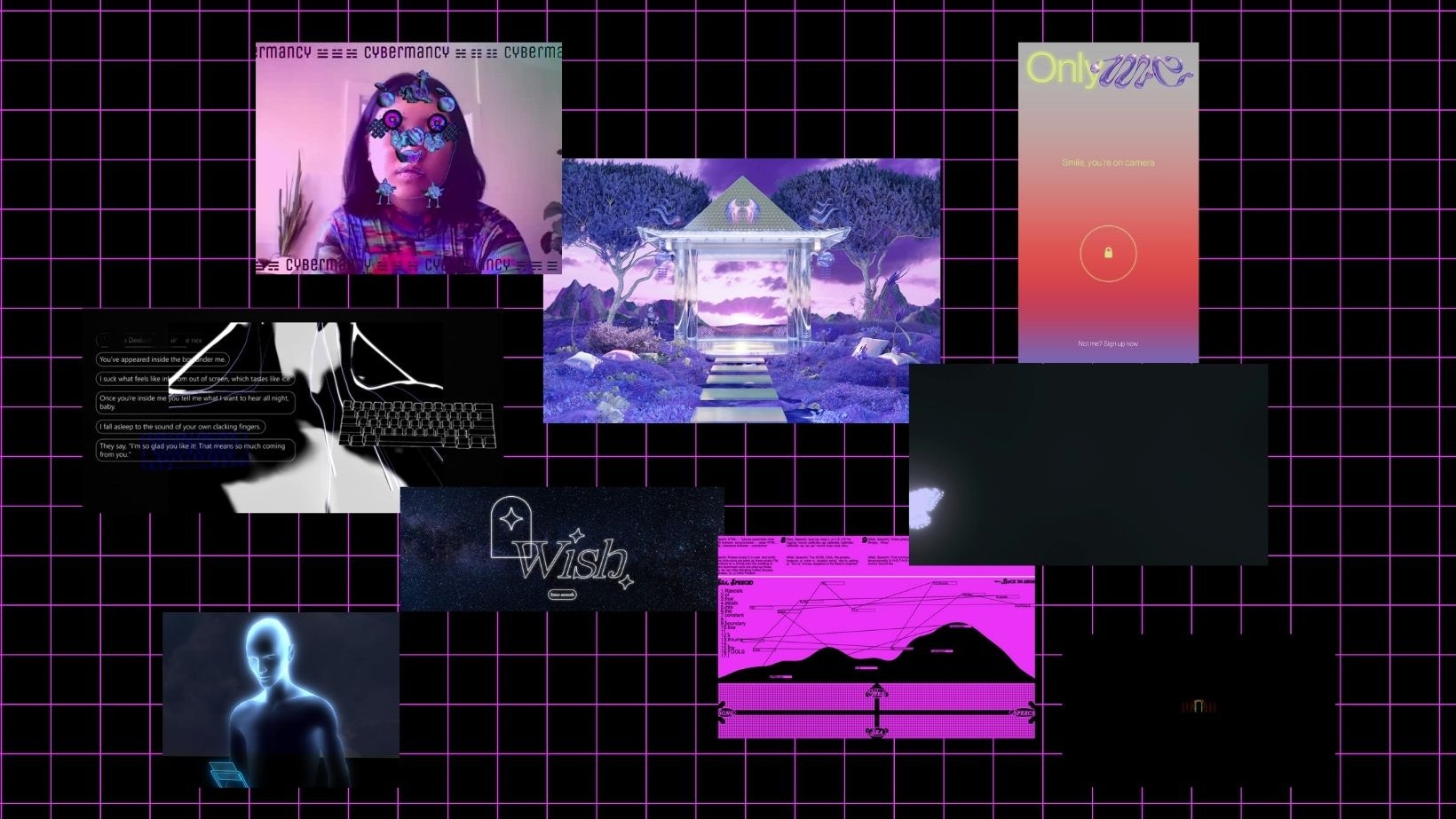 When
Thursday, 18 November 2021, 7:00am
As 4A Digital logs off for another year, join artists Marcus Whale and Jane Fan for a panel discussion with co-curators Marco Rinaldi (Curatorial Assistant, supported by the Sally Breen Family Foundation) and Con Gerakaris (4A, Curatorial Program Manager), hosted by Prof. Paul Gladston, Judith Neilson Chair of Contemporary Art at the University of New South Wales.
This panel discussion will look back upon the ten newly-commissioned artworks created for 4A Digital 2021, exploring the methodologies of creating work for digital engagement, curating online spaces and expand upon themes of online communities and new approaches to media. Extrapolating on Marcus Whale's inaugural piece, each 4a Digital project acted as a gateway into a virtual realm of artistic discovery into self-identity, investigations of social media and online experiences, often reflecting back upon our physical world.
Top image: Clockwise: Jane Fan: Cybermancy 2, Jesse Vega: Reformat your nature, Joy Li: Only Me, Akil Ahamat: ASMR | ENDLESS BUTTERFLY KISSES, Rel Pham: Electric Dirge, Janey Li: Sail, Sail, for a Shared Myth, Alvin Ruiyuan Zhong: Wish, Callum Howard: Scroll to continue, Marcus Whale and Craig Stubbs-Race: Optic.