Right on, copyright! Knowing your basic rights as an artist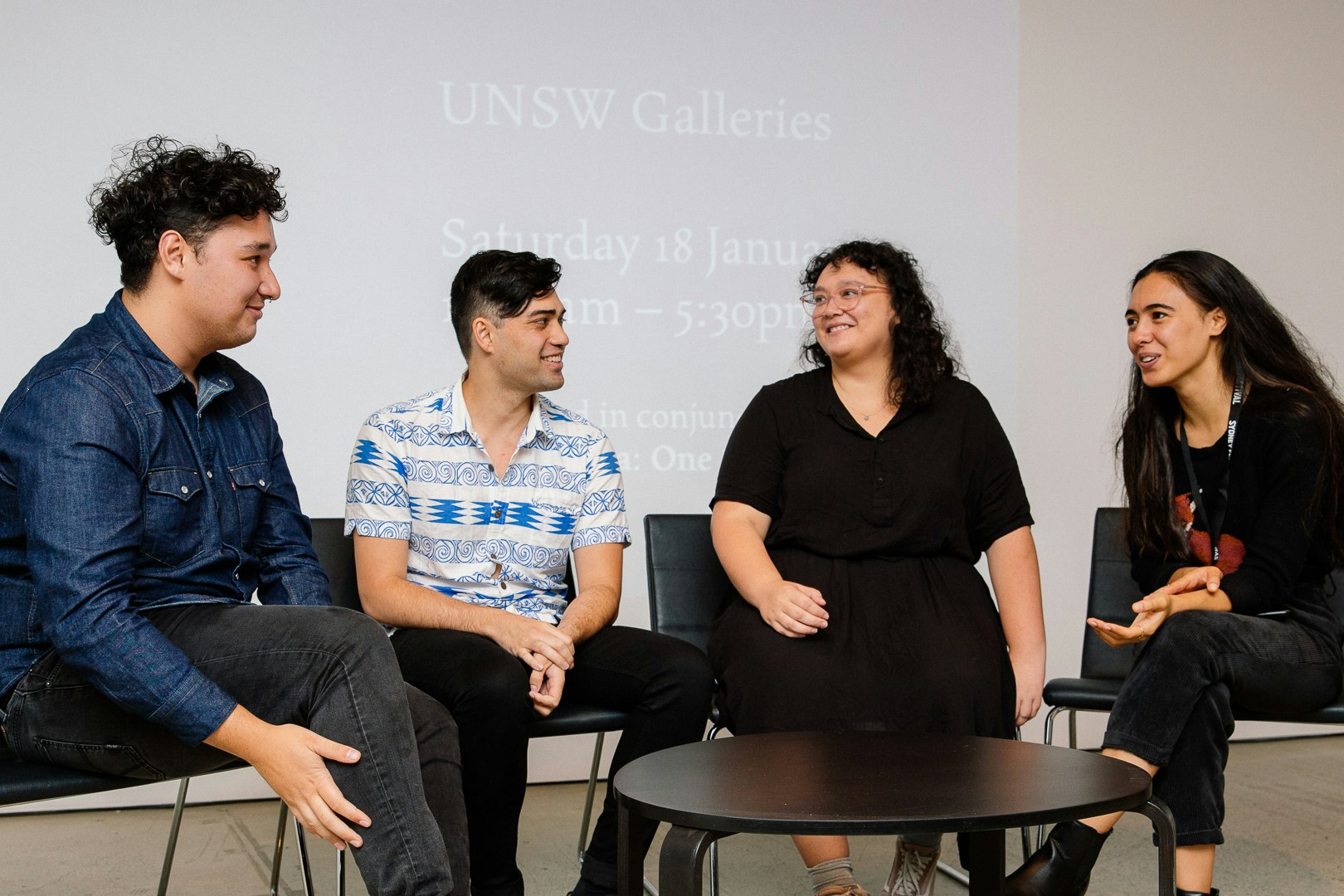 When
Tuesday, 20 April 2021, 8:00am
Location
4A Online
4a.com.au
Presented by Arts Law in partnership with 4A Centre for Contemporary Asian Art
6PM – 7PM AEST
via Zoom Webinar.
Cost: Free
Want to brush up on your arts copyright knowledge? 4A is partnering with Arts Law to host an online webinar on copyright 101.
Know where you stand with moral rights. Learn how you can own, create and use copyright when it comes to your practice and working with others.
This free session will use practical examples, case studies from artists' experiences, and hypothetical scenarios to help make copyright accessible and—dare, we say—fun.
If you're an emerging artist or art group working across all art forms, then this workshop is for you.
This webinar is presented by Arts Law in partnership with 4A Centre for Contemporary Asian Art, and is supported by the City of Sydney.
Top image: Left to right: Enoch Mailangi, Mitiana Arbon, Talia Smith and Winnie Dunn, Wansolwara Symposium, UNSW Galleries. Photo: Document Photography; image courtesy UNSW Galleries.