Please Explain: Are We Our Gadgets?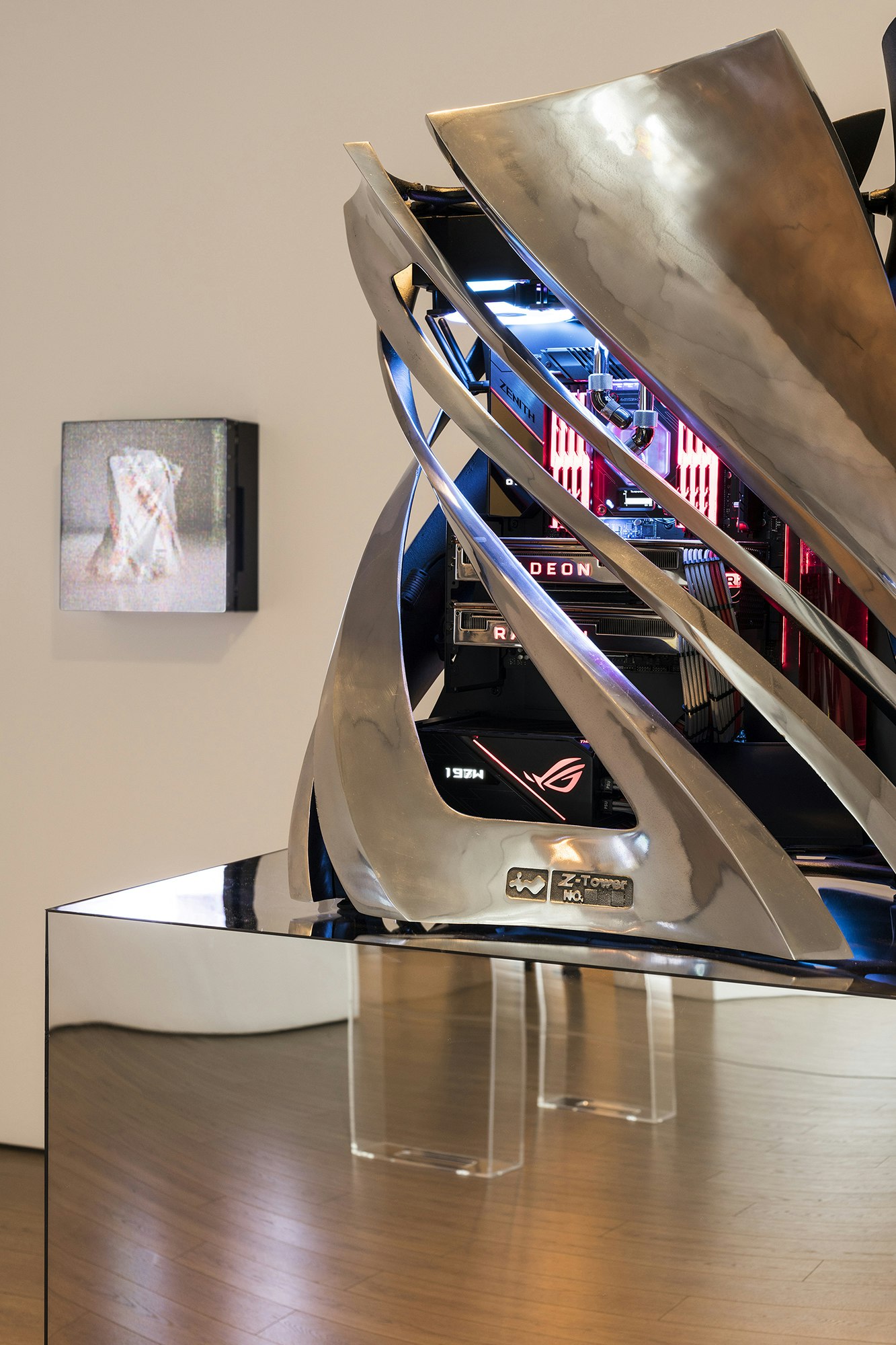 When
Saturday, 29 June 2019, 3:00am
Location
4A Centre for Contemporary Asian Art
181-187 Hay St, Haymarket
"If you can have a conversation with a simulated person presented by an AI program, can you tell how far you've let your sense of personhood degrade in order to make the illusion work for you?" Jaron Lanier, You are Not a Gadget (2010)
Responding to The Invisible Hand, an exhibition that considers how digital platform technologies are exploiting technological convenience to co-opt personal data in an uncertain zero-sum game, this edition of Please Explain will be moderated by Ariel Bogle, Technology Reporter for The ABC, and include panelists David Vaile, stream leader for the Allens Hub for Technology, Law & Innovation at the University of New South Wales (UNSW) Faculty of Law, and Prof. Bronwen Morgan, Professor, School of Law, University of New South Wales (UNSW), alongside The Invisible Hand exhibiting artists Sunwoo Hoon and Mijoon Pak (Korea).
There is no area in life, business or society that has not been upended and rethought through platform technology companies. Nowhere is this more prevalent than the region of East Asia with the likes of Facebook and Google and their East Asian counterparts Naver, Tencent and Rakuten. It presents as no surprise that many people are anxious about our individual and collective futures and feel that as a society, we have little agency in how it is unfolding. Responding to 4A exhibition The Invisible Hand, this edition of Please Explain will focus on the writing of controversial computer philosophy writer, Jaron Lanier and his work 'You Are Not a Gadget: A Manifesto' (2010), and our speakers will unpack the impact of platform technology companies in East Asia. The talk will explore the nature of platform technology companies, how these companies are destabilising the nature of democracy and governance, how data is being logged and co-opted by these companies and the possibilities for the future of our digital landscape.
Following Please Explain, 4A presents two deep dive discussions that highlight some of the most pressing issues facing users and consumers of technology and media in the Asia-Pacific.
Artists
Event recording
Top image: Baden Pailthorpe, One and Three PCs (detail), 2019, digital imagery produced by a DCGAN machine learning algorthim, various LED screens, In-Win Z Tower, Threadripper 2970WX, ASUS RGB 64 GB, 2 x AMD Radeon VII, 2 x WD Black 1TB NVMe, ASIS ROG Thor 1200W Platinum, Themaltake Ring Trio, CableMod Pro Sleeved Cables, Custom 7" screen (running Aida64). PC build: Stuart Tonks, GGF LAN Party; AI assistance Dr Charles Gretton, ANU Kieran Browne, ANU; Network architecture by Radford et al., 2015. Code: https://github.com/gsurma/image_generator. Commissioned by 4A Centre for Contemporary Asian Art, Sydney, Australia. Supported by In-win; photo: Kai Wasikowski for 4A Centre for Contemporary Asian Art, courtesy the artist and Sullivan+Strumpf, Sydney.
The Invisible Hand is produced by 4A Centre for Contemporary Asian Art and has been supported by the Korean Cultural Centre and was assisted by The Freedman Foundation International Scholarship for Curators. The program is administered by the National Association for the Visual Arts (NAVA).