Exhibition opening: Wansolwara: One Salt Water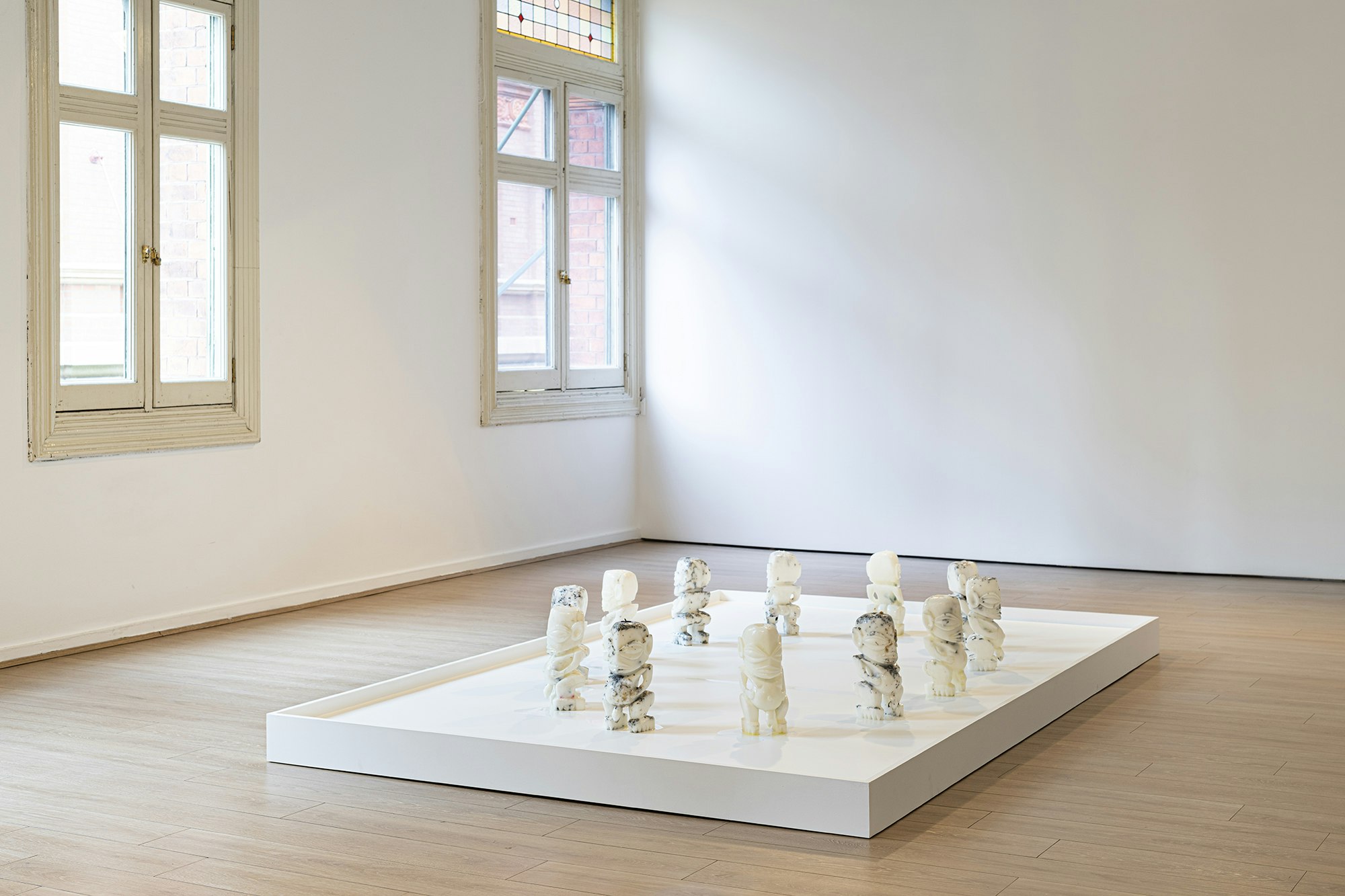 When
Thursday, 16 January 2020, 7:00am
Location
4A Centre for Contemporary Asian Art
181-187 Hay St, Haymarket
Wansolwara: One Salt Water is a series of exhibitions, performances and events from across the Pacific and throughout the Great Ocean. Wansolwara – a pidgin word from the Solomon Islands meaning 'one-salt-water' or 'one ocean, one people' – reflects not a single ocean, but rather a connected waterscape that holds distinct and diverse cultures and communities. Through art, performance and conversation, the project celebrates the depth and diversity of contemporary visual and material culture throughout these regions, placing customary practices alongside contemporary articulations in art, writing and the moving image.
Unfolding across multiple sites over the summer of 2020 Wansolwara: One Salt Water profiles the creativity of the region through multidisciplinary forms. Artists Terry Faleona, Ruha Fifita, Rebecca Ann Hobbs, Shivanjani Lal, Paula Schaafhausen and Vaimaila Urale all present significant bodies of work that trace connections to the Pacific through language, tradition, dance and ceremony. Commissioned by 4A and UNSW Galleries, artist and curator Léuli Eshrāghi presents O le ūa na fua mai Manuʻa a focus within the exhibition that expands the Pacific from a geographical region to consider networks and exchange facilitated by the Great Ocean. The project brings fresh international perspectives to current endeavours to embody and awaken Indigenous sensual and spoken languages through works that focus on language, the body, gender, sex, desire and pleasure. It features works by asinnajaq, Sarah Biscarra Dilley, Sebastián Calfuqueo Aliste, Mariquita Davis, Amrita Hepi, Caroline Monnet, Faye Mullen, Shannon Te Ao, Angela Tiatia and Gutiŋarra Yunupiŋu.
4A and UNSW have also commissioned Troppo Galaktika, a Sydney-based collective to curate the third iteration of Club 4A focused on the continuing and contemporary cultures of the Pacific. This evening of food, parades and performances weaves its way from 4A to a karaoke club in Haymarket, animating the streets of Sydney with performances that occur outside the gallery and within the living, pulsating nightlife of the city.
Alongside the exhibition a series of academic modes of enquiry elucidate key themes of the project. Australian based early-career writers Mitiana Arbon, Winnie Dunn, Enoch Mailangi and Talia Smith have been commissioned to participate in the Wansolwara Writers Program. Their critical responses to the exhibition will be shared on FBi Radio, through podcasts and in a special edition of 4A's biannual online journal the 4A Papers available in May 2020. A day-long symposium at UNSW Art & Design and series of public programs will further illustrate, through research, the depth and diversity of creativity from the region.
Creatives: Sebastián Calfuqueo Aliste, Mitiana Arbon, asinnajaq, Mariquita 'Micki' Davis, Sarah Biscarra Dilley, Winnie Dunn, Léuli Eshraghi, Ruha Fifita, Troppo Galaktika, Amrita Hepi, Rebecca Ann Hobbs, Shivanjani Lal, Enoch Mailangi, Caroline Monnet, Faye Mullen, Paula Schaafhausen, José Da Silva, Talia Smith, Mikala Tai, Shannon Te Ao, Angela Tiatia, Vaimaila Urale, Gutiŋarra Yunupiŋu and more to be announced.
This opening event starts at 6:00PM with drinks and an opening address.
Wansolwara: One Salt Water is exhibited across both 4A (17 Jan – 29 Mar) and UNSW Galleries (17 Jan – 18 April).
Associated Exhibition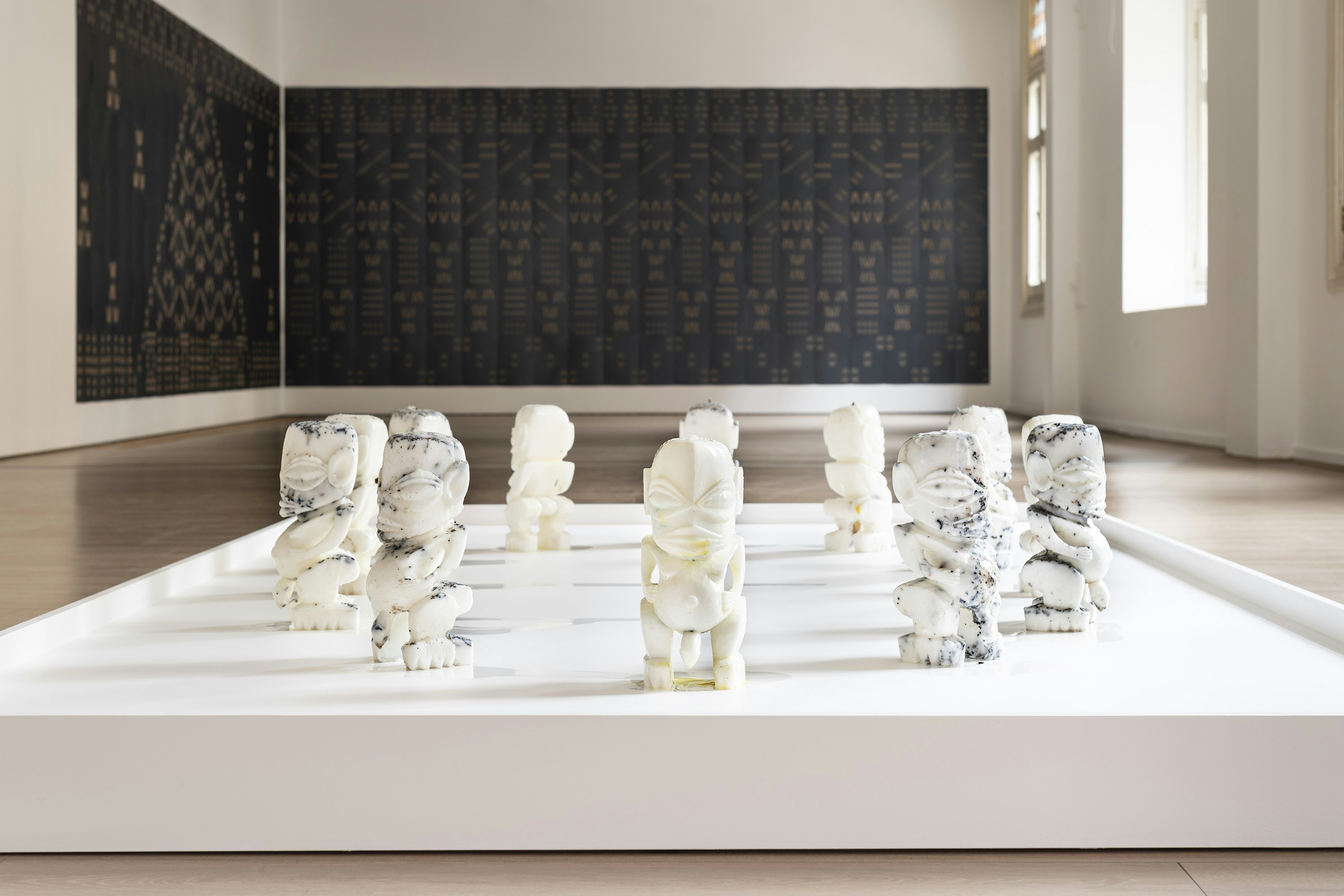 Top image: Paula Schaafhausen, Ebbing Tagaloa, 2020, coconut oil, found objects from Sydney, dimensions variable. Photo: Kai Wasikowski for 4A Centre for Contemporary Asian Art. Courtesy the artist.
Wansolwara: One Salt Water is presented in partnership with UNSW Galleries, and supported by Art Monthly Australasia, FBi Radio and Sydney Festival.