Dwelling on the outside: searching for folk wisdom to connect to earth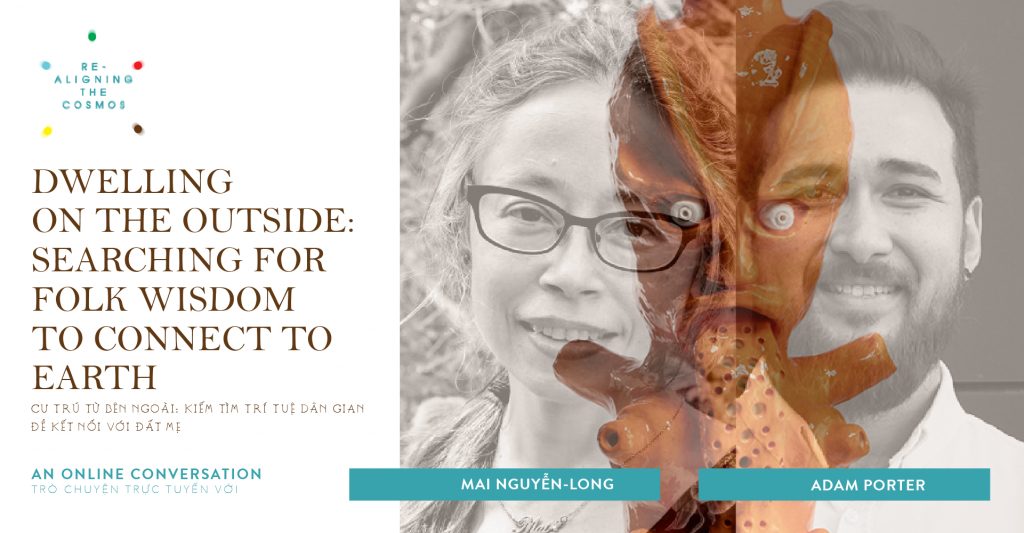 When
Saturday, 10 April 2021, 4:00am
Sharing experiences of otherness, Mai Nguyễn-Long and Adam Porter will discuss how research and respect for 'traditional' expressive forms of cultural practices—particularly, folkloric practices—can offer instructive wisdom and help us recalibrate our understandings of contemporary art. This dialogue emphasises where translation and re-contextualisation occurs, and how this knowledge enriches our appreciation of our environment. Adam will explore how these ideas have shaped Mai's practice, most recently sparked by 'Vomit Girl', a character who instructs Mai to re-build wood carvings into naked clay.
Reflecting on Adam's participation in Re-Aligning the Cosmos, an on-ongoing project by The Factory Arts Centre (Ho Chi Minh City), this discussion will engage concepts of 'earth'— this year's chosen element of study—and seeks to examine the role, presence and meaning of the five elements (wood, fire, earth, metal and water) in contemporary life. It will also examine how the elements are used in human superstition/spirituality, reflecting on their consumption (or neglect) that in turn, impact the human and non-human world.
This is the second talk in a four-part online talk series, as part of the Australia Council for the Arts 'Curatorial Associates Program'. The talk is a partnership between The Factory Contemporary Arts Centre and 4A Centre for Contemporary Asian Art, and is supported by Campbelltown Arts Centre.
Artists