Congee Breakfast Tour: The Invisible Hand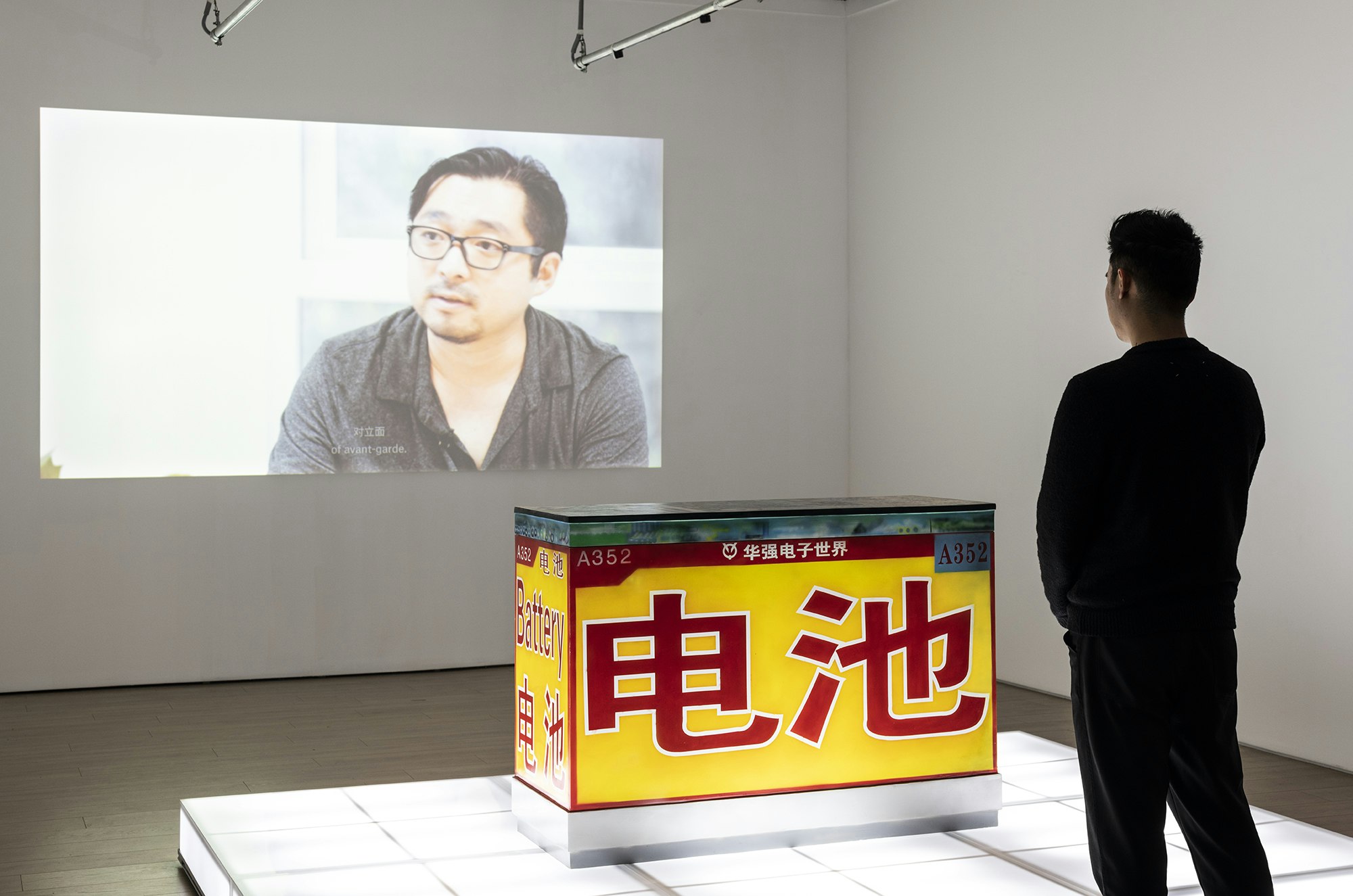 When
Saturday, 20 July 2019, 1:00am
Join The Invisible Hand exhibiting artist Baden Pailthorpe and exhibition curator Micheal Do for a traditional Chinatown breakfast at a much-loved local eatery followed by a walkthrough of the exhibition and a discussion of some of the stories and ideas behind the artists' works and the themes explored in The Invisible Hand.
The Invisible Hand considers how digital platform technologies are exploiting technological convenience to co-opt personal data in an uncertain zero-sum game. With work from Australia, New Zealand, Korea and Japan, this exhibition explores current and projected complications and contradictions in the digital realm that increasingly oscillate between technological evangelism and scepticism.
$25.00 +bf, includes breakfast. This program is included as part of our public programs for The Invisible Hand, book here
Artists
Top image: Front: Simon Denny, Shenzen Mass Entrepeneurial Huaqiangbei Market Counter in OCT Theme Park Style – Battery, 2017, airbush on synthetic plaster, illuminated plinth, 125 x 132 x 68 cm; Back wall projection: Simon Denny, Real Mass Entrepreneurship, 2017, video, 14:23; photo: Kai Wasikowski for 4A Centre for Contemporary Asian Art, courtesy the artists and Fine Arts, Sydney.
The Invisible Hand is produced by 4A Centre for Contemporary Asian Art and has been supported by the Korean Cultural Centre and was assisted by The Freedman Foundation International Scholarship for Curators. The program is administered by the National Association for the Visual Arts (NAVA).