4A Kids Workshop: Make snacks with Radha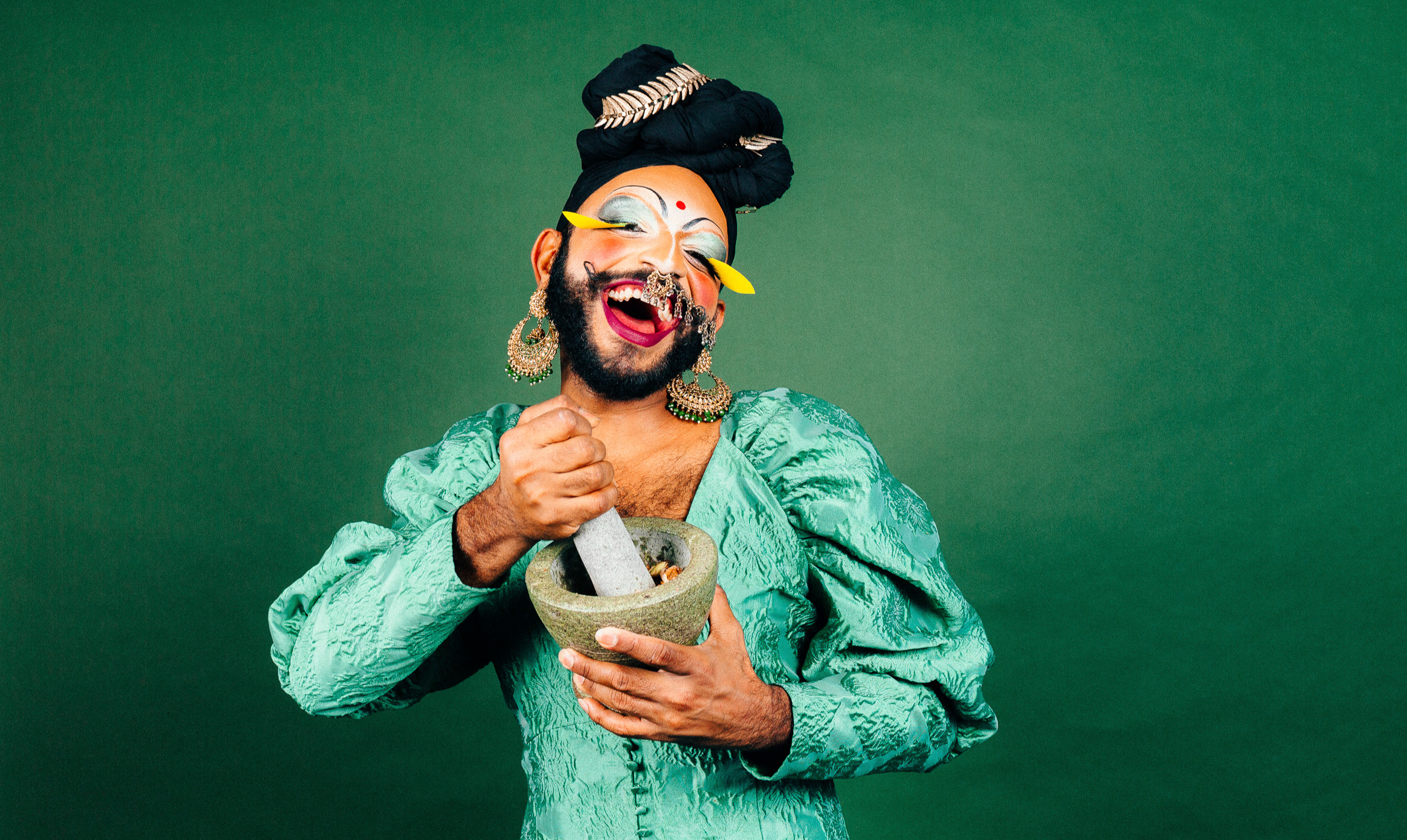 When
Saturday, 12 February 2022, 4:00am
Saturday, 12 February 2022, 5:00am
Sunday, 13 February 2022, 4:00am
Sunday, 13 February 2022, 5:00am
Location
Australian National Maritime Museum
2 Murray St, Sydney NSW
This free 4A Kids Workshop is part of 4A's Lunar New Year Programming.
Register for free here.
Tantalize the senses with Radha (aka Shahmen Suku) with our free workshop 4A Kids: Make snacks with Radha. In this tasty workshop series, Radha will teach kids to construct ornate snacks that will have your belly rumbling! Explore your own sense of taste with Radha this summer.
In this free workshop, Radha will be making Kueh Kochi, a little steamed dumpling dessert that is dairy and nut free. Ingredients will include whole coconuts, fine desiccated coconut sugar, coconut cream, glutinous rice flour, and banana leaves. Have a question about the ingredients? Email us via hello@4a.com.au.
Suitable for children aged 9+. All children must be accompanied by a parent or guardian.
This FREE 4A Kids activity was developed as part of 4A Centre for Contemporary Asian Art's Lunar New Year 2022 exhibition program. The 4A Kids Lunar New Year program is commissioned by 4A Centre for Contemporary Asian Art and presented in partnership with the Australian National Maritime Museum.
Register for free here.
Artists
Event poster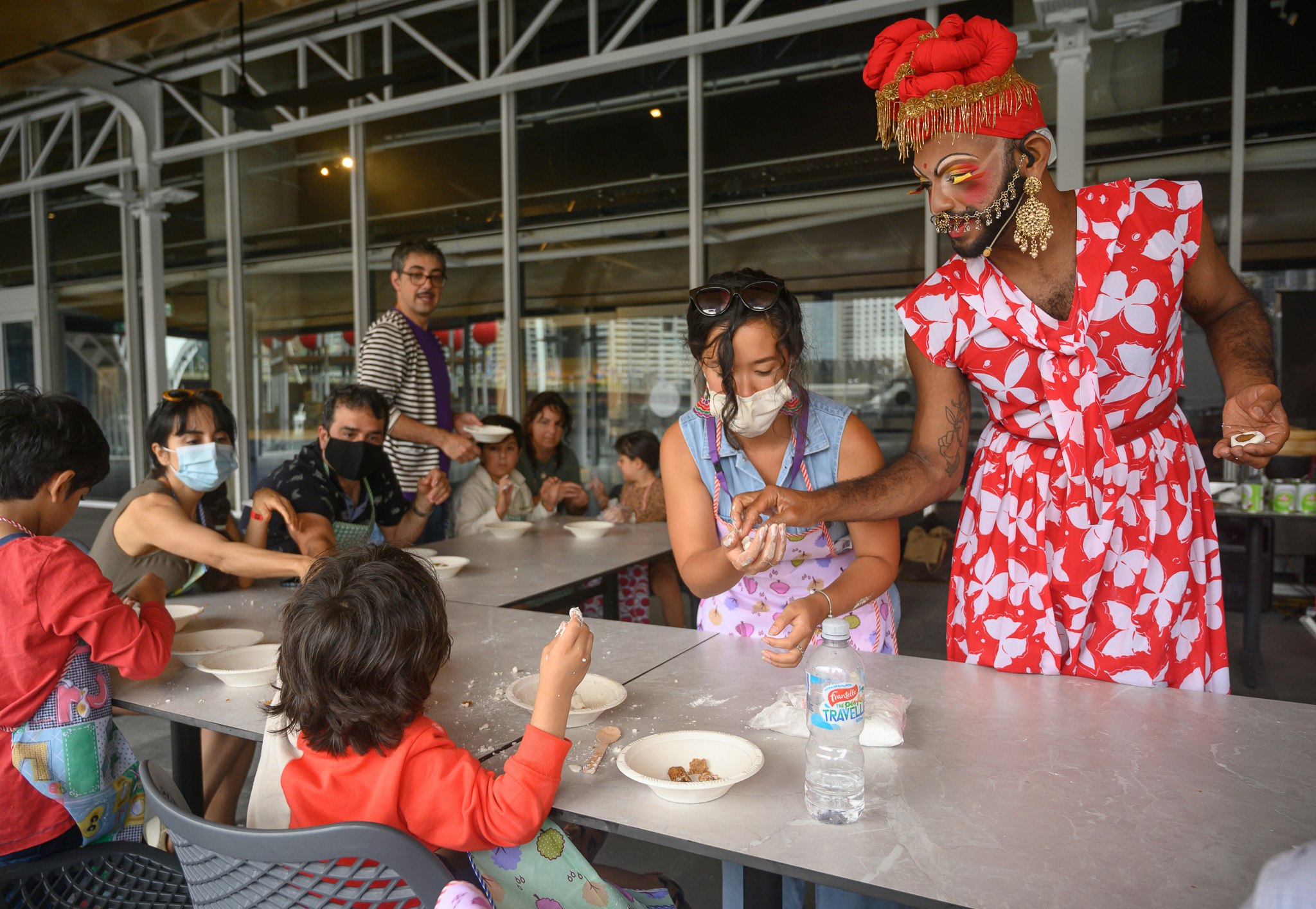 Top image: Image credit: Jess Gleeson.