4A Kids Workshop: Energy Crowns with EJ SON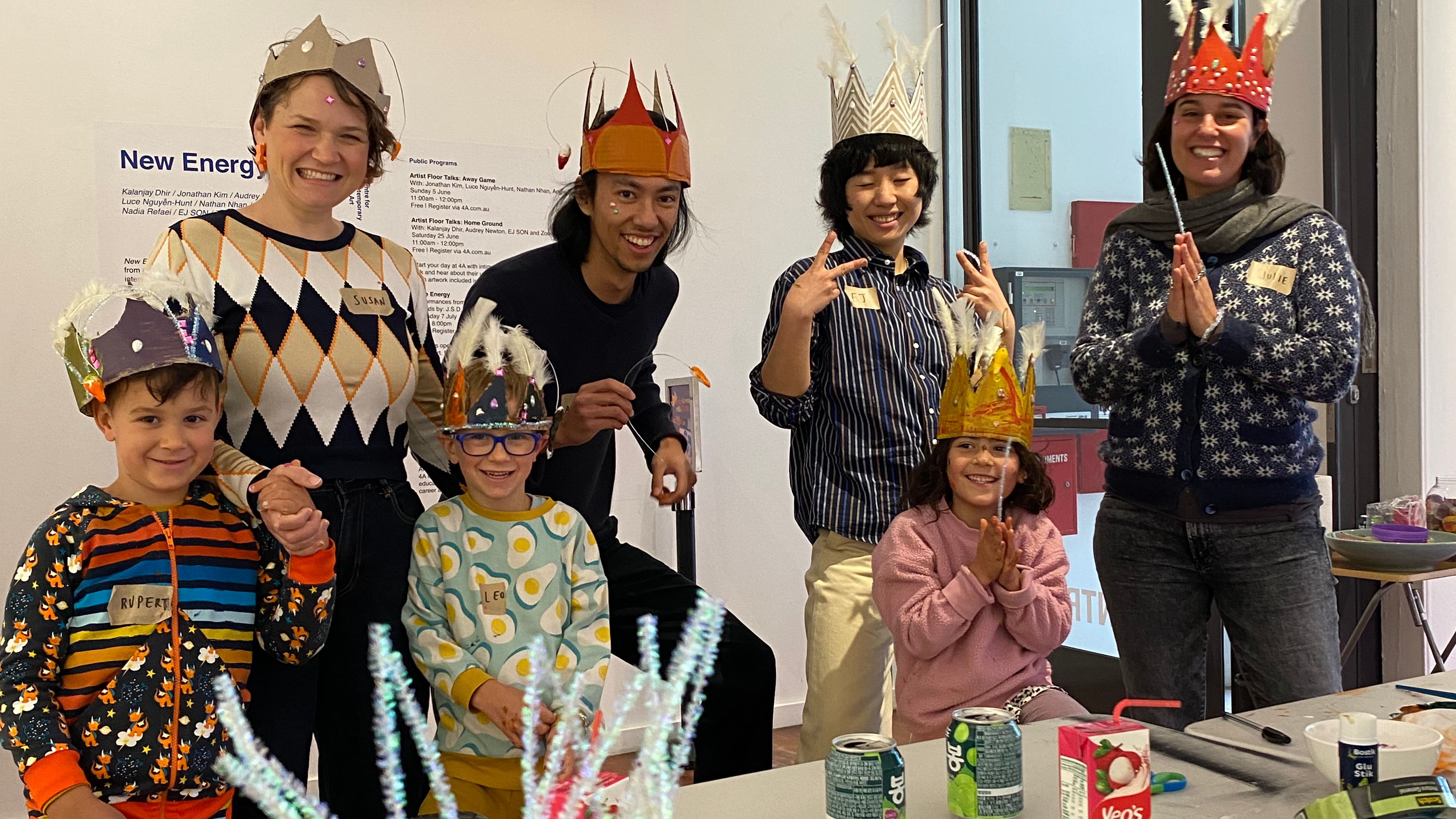 When
Sunday, 10 July 2022, 4:00am
Wednesday, 13 July 2022, 2:00am
Location
4A Centre for Contemporary Asian Art
181-187 Hay St, Haymarket
Two workshop slots available:
Sunday 10 July, 2pm-4pm
Wednesday 13 July, 12pm-2pm
This winter school holidays, hold your head up high and harness your regal energy at our 4A Kids workshops featuring Korean visual artist EJ SON.
EJ will teach you how to use beads, feathers, craft materials and decorations to manifest your own majestic crown! Fulfil your destiny as a king, queen or quing by joining our hands-on workshop!
Suitable for children aged 7+. All children must be accompanied by a parent or guardian. Fruit juice poppers will be provided to the kids on arrival. Please let us know if your child has any allergies in your booking registration.
$15 | Bookings essential
Artists
Event poster
Associated Exhibition