Ramesh Mario Nithiyendran
He/him
Ramesh Mario Nithiyendran (b. 1988 Colombo Sri-Lanka, Australia from 1989) is a Sri-Lankan born contemporary artist who explores global histories and languages of figurative representation. He has specific interests in South Asian forms and imagery as well as politics relating to idolatry, the monument, gender, race and religiosity. While he is best known for his irreverent approach to ceramic media, his material vernacular is broad. He has worked imaginatively with sculptural materials including bronze, concrete, neon, LED and fibreglass, as well as conventional painting and printmaking materials and techniques.
His signature neo-expressionist and polychromatic work has been presented in museums, festivals, multi-art centres and the public domain. This has included significant presentations at the National Gallery of Australia, The Art Gallery of New South Wales, The Dhaka Art Summit, Art Basel Hong Kong and Dark Mofo festival.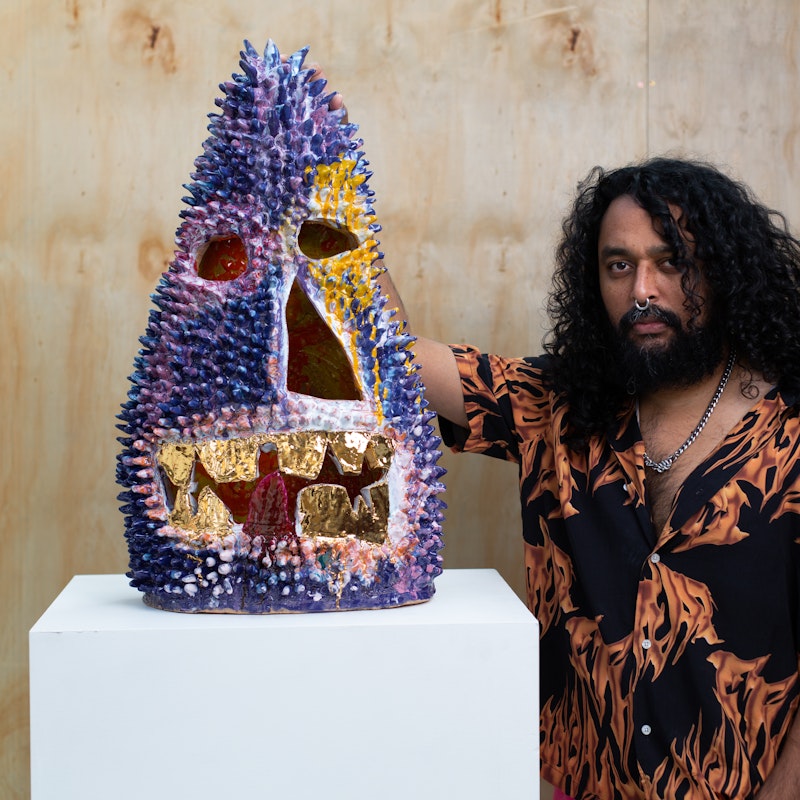 Credit: Elise Frederickson.