Kalanjay Dhir is an artist based in Sydney on Dharug Land who averages 9.5 hours of screen time a day. He has made work about rivers, sci-fi, myth, social media, Mountain Dew, urban development, progress and time. In his spare time he enjoys reading manga and imagining what things would look like if they were built with devotion.
Kalanjay's previous exhibitions include Immersion: Homebush Bay Patch at Wentworth Point Community Centre and Library (2021), Matahari ~ Eye of the Day at Peacock Gallery, Auburn (2019), and is focusing on several video commissions. Kalanjay is a founding co-director of Pari, an artist-run space in Western Sydney. Alongside Kilimi, he hosts Wednesday Sunset on FBi Radio as '2K'.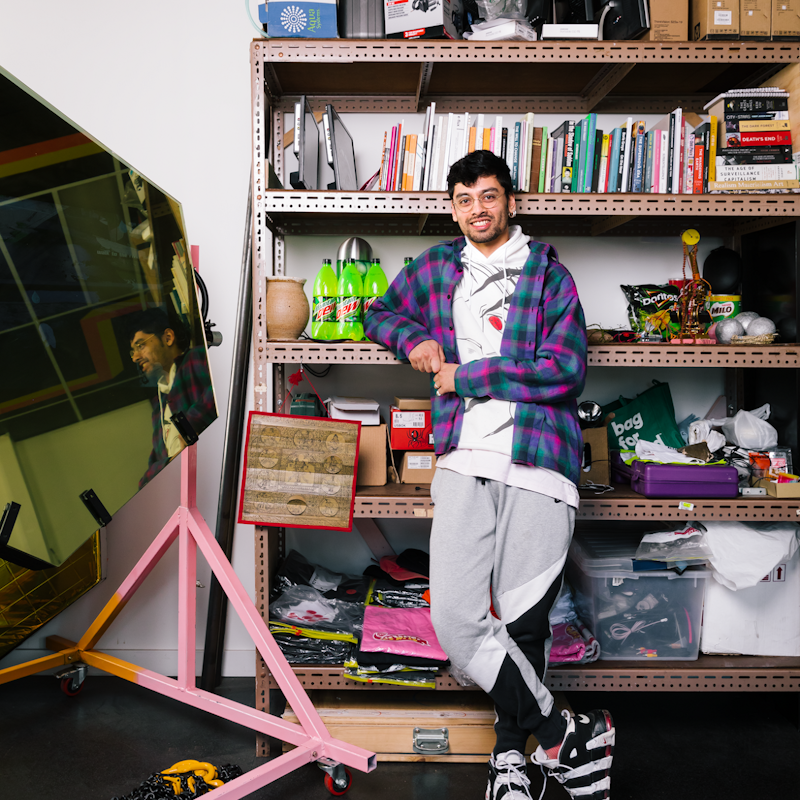 Credit: Jacquie Manning.