Eugenia Lim: The Ambassador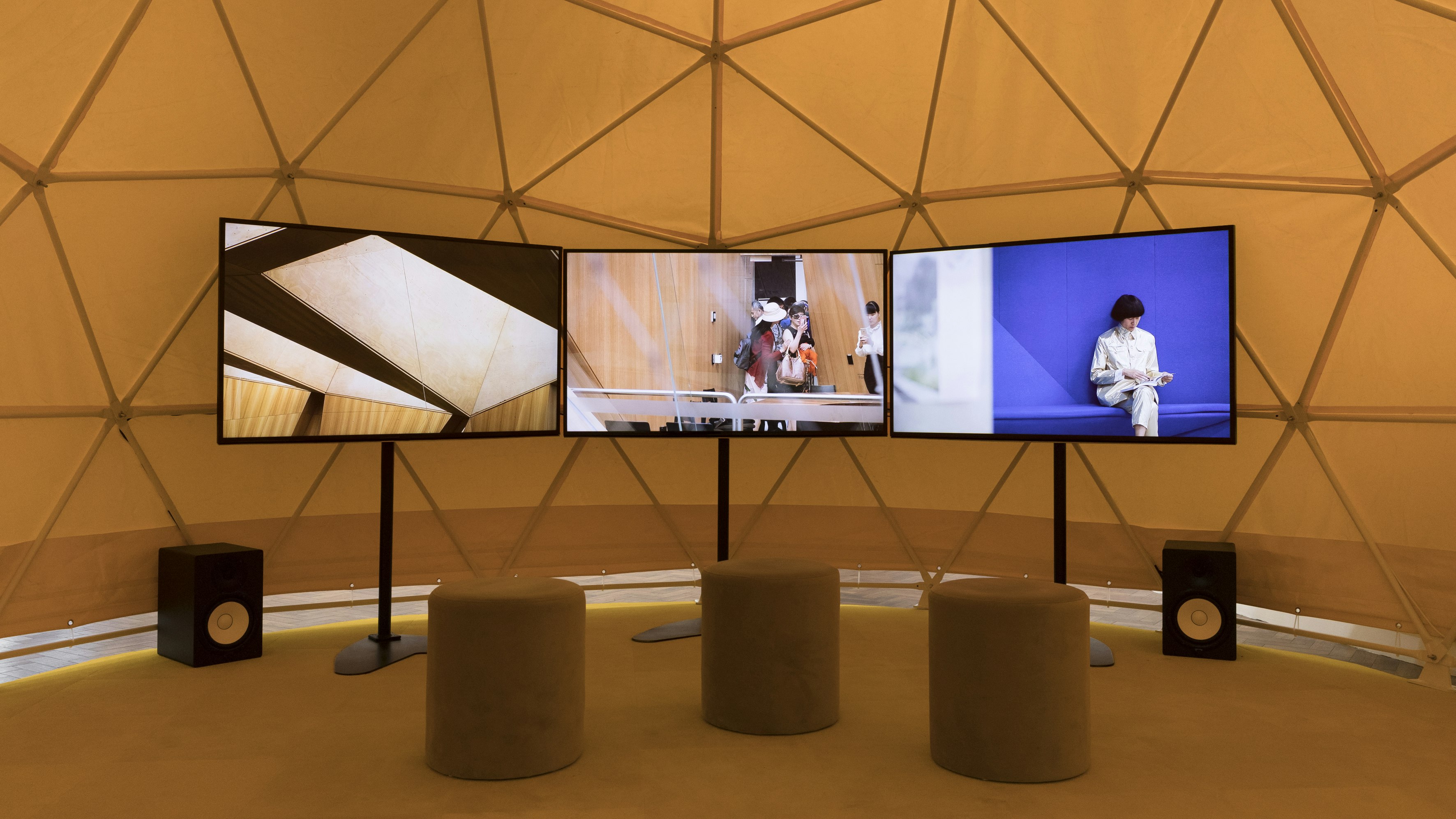 When
28 February -
16 January 2021
Location
Various locations
Touring exhibition
Anne & Gordon Stamstang Museum of Art
28 February – 6 April 2019
Nautilus Arts Centre
19 April – 1 June 2019
Riddoch Art Gallery
17 January – 16 February 2020
Bega Valley Regional Gallery
24 April – 21 June 2020
Goulburn Regional Art Gallery
10 July – 15 August 2020
Griffith Regional Art Gallery
11 September – 18 October 2020

Coffs Harbour Regional Gallery
20 November 2020 – 16 January 2021

COFFS HARBOUR, NSW
COFFS HARBOUR REGIONAL GALLERY CULTURE HUB
20 NOV 2020 – 16 JAN 2021
Eugenia Lim is an Australian artist of Chinese–Singaporean descent who works across video, performance and installation. In her work, Lim transforms herself into invented fictional personas who traverse through time and cultures to explore how national identities and stereotypes cut, divide and bond our globalised world.
This 4A Centre for Contemporary Asian Art and Museums & Galleries of NSW (M&G NSW) initiated touring project presents Lim's most recent body of work, The Ambassador series. In this three-part project, Lim takes on a Mao-like persona who sits halfway between truth and fantasy – dressed in a gold lamé suit and matching bowl haircut. Throughout each of her works, the Ambassador takes on new roles in uncovering the Australian-Asian narrative – drilling down into racial politics, the social costs of manufacturing and the role of architecture in shaping society.
Visitors have commented:
"Wonderful revelation"
"Absurd and profound"
"What an incredible exhibition"
Anne & Gordon Samstag Museum of Art, SA
Part 1: Yellow Peril (2015)
Yellow Peril contemplates the fraught stories from the first wave of Chinese migrants seeking to make their fortunes in the Australian gold rush. The 17-minute featurette transports Lim's Ambassador to the Sovereign Hill theme park, an open air museum that reimagines 1850's Ballarat, Victoria. Mixing in with a cast of modern-day visitors and historical theme-park actors, Eugenia's lone Ambassador silently wanders throughout the site from dawn to dusk. She partakes in gold mining, inspects machinery and eventually strikes gold and 'wins big'. However, throughout the process, Lim's Ambassador seems twice removed – silent, isolated and ambiguous – appearing as a literal and cultural relic from another time and place.
Exhibited alongside is the sculptural gold nugget featured in the video work and two photographs printed on gold emergency blankets – one picturing the artist's hopeful parents shortly after their arrival in Australia in front of Ron Robertson-Swann's public sculpture Vault (1980), or better known in Melbourne as 'yellow peril'.
These poetic elements draw careful attention to the local and personal experiences for many first-generation Chinese migrants, including Lim's own parents, and the social costs of seeking fortune in a faraway land.
Part 2: The People's Currency (2017)
When almost everything is now 'Made in China', how are we, as consumers, implicated in the poor labour conditions of the production line? – Eugenia Lim
Borrowing its name from the renminbi (China's Currency), The People's Currency turns the gallery into 'Renminconn', a closed-loop 'special economic zone'. Within this zone Lim dressed as the Chairman Mao-like, gold-suited Ambassador, stands over her factory of counterfeit money-printing and ceramic imitation electronic consumer goods. As the Ambassador, Lim invites the public to enter into 'short-term employment' as shift workers on her factory floor, completing a menial yet meditative task. Based on her satisfaction with the completed product, she will remunerate the 'employee' with her counterfeit notes printed on site – The People's Currency.
In Lim's project, this collision of mass-production, menial work and counterfeit currency become strategies to evaluate the two-fold impacts of global capitalism – on those who seek their fortunes in the factories of China or 'the workshop of the world', and the global consumers of these ubiquitous and aspirational products.
Part 3: The Australian Ugliness (2018)
Lim's latest project surveys the role of architecture in marking a society and shaping national identity. The work has been titled after the bestselling book by Robin Boyd, arguably one of Australia's most prominent architects and Modernists. Boyd's The Australian Ugliness denounces the conservative, kitsch and decorative tastes of post-war 1950s Australia, warning against parochialism and insularity. Lim will build upon these ideas, transporting them into 21st century Australia.
This multi-channel video work, will see the Ambassador lead a wide-ranging tour of iconic public and private spaces in Australian cities. The work will insert a female and Asian identity on screen and into the built environment of our cities – spaces still dominated by macho-white taste. Throughout her journey, The Ambassador will interrogate the tensions between globalism and localism, natural and the cultural and the importance of understanding Boyd's featurism today in the Asian century.
Curated by Mikala Tai, Director, 4A Centre for Contemporary Asian Art, The Ambassador is travelling to eight galleries and art centres across Australia between 2019 and 2021 through Museums & Galleries of NSW.
Curators
Artists
Events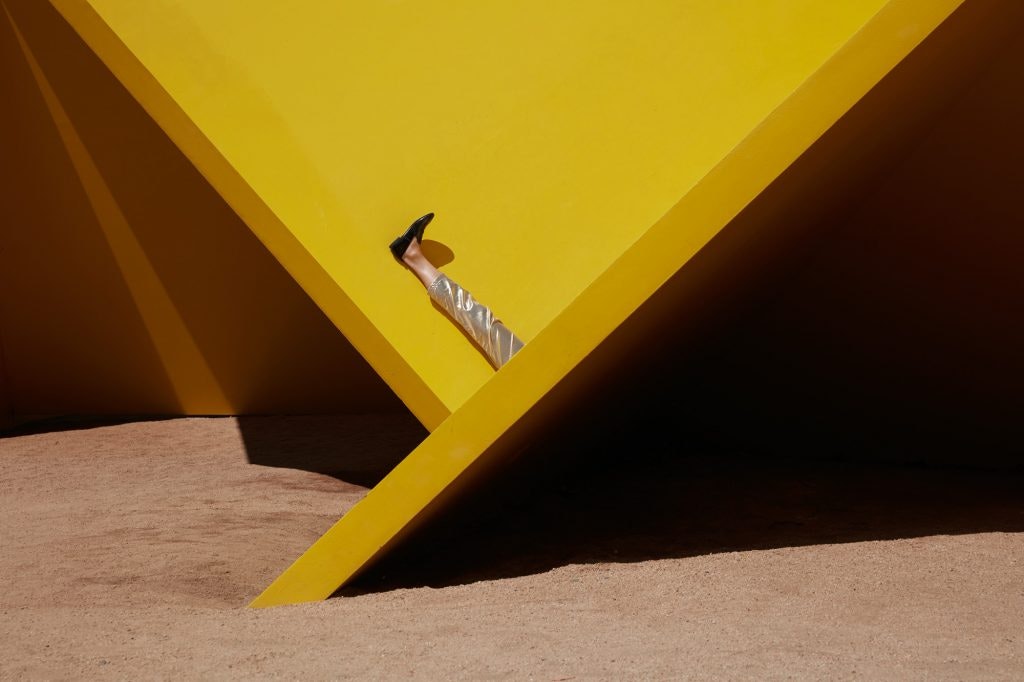 Eugenia Lim: The Ambassador Exhibition Opening
Exhibition Opening
Friday, 20 November 2020, 6:00am
This 4A Centre for Contemporary Asian Art and Museums & Galleries of NSW (M&G NSW) initiated touring project presents Lim's most recent body of work, The Ambassador series.
More info
A 4A Centre for Contemporary Asian Art and Museums & Galleries of NSW touring exhibition. This project is assisted by the Australian Government's Visions of Australia program